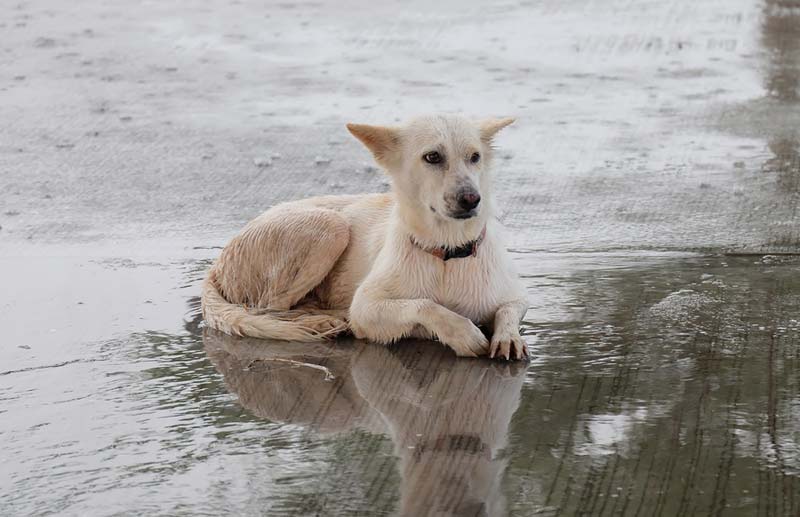 September marks National Disaster Preparedness Month, and Hill's Pet Nutrition is doing its part to ensure the safety of America's furry family members.
The company, along with its nationwide network of animal shelter partners, is asking veterinary professionals to remind their clients of the steps they should take to help their pets stay safe and comfortable in case of an emergency.
The campaign, which runs through September, aims to raise awareness of the significant risk pets face during natural disasters.
Owners should prepare a specific pet emergency kit to store alongside the rest of the family's emergency supplies. This should include:
basic first aid supplies;
three-day supply of pet food (in a waterproof container) and bottled water;
safety harness and leash;
waste clean-up supplies;
medications and a copy of the pet's medical records
list of local veterinarians and pet care organizations;
details on the pet's feeding routine and notes on behavioral issues; and
comfort items (e.g. blanket, favorite toy).
Further, Hill's offers the following safety tips for veterinarians to share with clients.
Ensure your pet's identification by using a microchip or collar ID tag. Make sure all contact information is up to date.
Display a pet rescue decal on your front door or window to let first responders know there is a pet in the house. Include your veterinarian's contact information.
Learn where your pets like to hide in the house when frightened. Finding a pet quickly will help you evacuate faster.
Identify a location to take a pet in case of evacuation. Disaster shelters for people may not accept animals, so scout hotels/motels with pet-friendly policies, or ask relatives or friends if they could house you and your pet.
Carry a picture of your pet in case you are separated.
Consider taking a pet carrier/crate for transport and safe keeping.