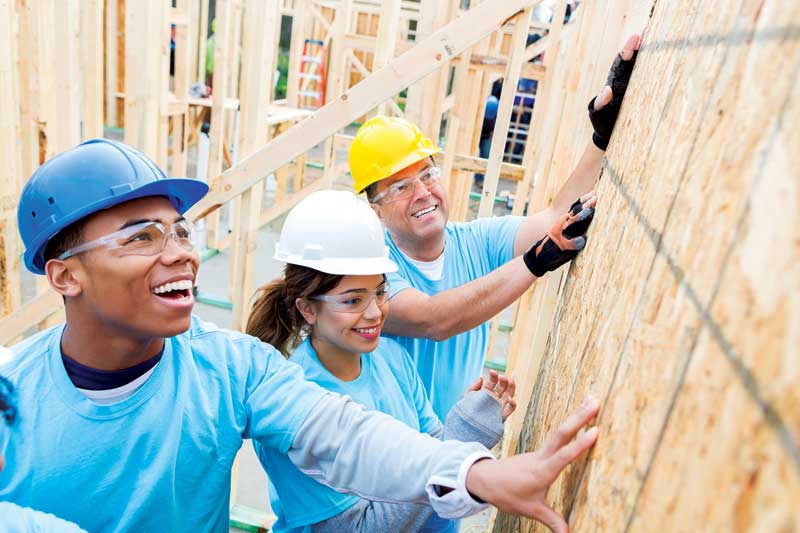 Within the veterinary profession, generosity is often equated to giving away free nail trims, discounting services, having the cheapest practice in town. Yet, there are different ways to run a generous business in veterinary medicine that can benefit others.
For starters, the way in which you decide to be generous should embody your practice's values. So how can you make a more significant impact, locally and/or globally?
There are at least four ways to be generous: you can donate money, time, skills, or "stuff." Generosity goes well beyond giving money away, so being cash poor cannot be used as an excuse for not being a generous person. Let's look at each:
Donating money
Have you ever considered donating a percentage of your practice revenue to a good cause? Even one percent can make a huge difference. After all, one percent of a million dollars is $10,000. As your practice grows, you can revisit the percentage you are allocating to your generous acts. Build the amount into your business model, price your services accordingly, and proudly let your clients know a portion of your practice revenue will be donated to charity.
Don't make the mistake of thinking you'll donate X amount of dollars once you've made a certain amount in profit. By the time you achieve your goal, it may be much more difficult to give away that money than if you had the mindset it was never yours in the first place. Donating is a habit, so start small.
Donating time
Devoting your time to a local organization is another way you can be generous. Habitat for Humanity is a great example: You don't have to know how to build a house, but you can still help a family get a new home by painting walls or putting shelves together, for example.
Help run a soup kitchen, walk shelter dogs, paint the kennel at the local rescue, visit with senior citizens, or help a child with reading difficulties read to your literacy dog or cat. None require any particular skills—just a little bit of time.
When you donate time, rather than money, you feel much more connected to the organization, people, or animals you are helping. You could also use volunteering as a team-bonding experience. Invite teammates and clients to volunteer with you and improve the bond. An hour of your time can change a life.
Donating skills
A different and more specific way to help a pet-related charity is by offering a particular skill they are in need of. Veterinary professionals can run vaccine clinics, spay and neuter programs, training (as in behavior modification), grooming, or advise a local rescue. If you don't have clinical skills, you can still help with management and office tasks (e.g. social media, bookkeeping, Excel expertise, hiring, or answering phones). For those who are musicians, comedians, and dancers, consider putting on a benefit show where proceeds go to a local organization.
Donating "stuff"
Lastly, you can simply donate unused or unwanted items. Spring cleaning works at the practice, too.
Items that belonged to pets who are no longer with you—whether at the practice or at home—could be useful to an animal shelter. Look around your clinic or hospital for things you don't need or use. Even outdated equipment collecting dust could benefit a rescue organization. If not, sell it and donate the proceeds to a good cause.
At home, consolidate your wardrobe. Donate clothing or shoes that don't fit or you haven't worn in two years. Goodwill and local shelters are great options.
The mounds of clutter filling the corners in your house may be useless to you, but someone else may have a need for it, so pay it forward. Old towels, scrubs, sheets, blankets, comforters, or pillows can always be used by local rescue or shelter organizations.
Instead of throwing things away you believe have no value, shift your mindset and consider whether someone else could use it. The answer will likely almost always be yes, so find the right avenue to get that item to the people or animals who would be happy to receive it.
Where to start
Ask yourself the following five questions:
Which area do I have more of: time, money, skills, or stuff?
What cause do I feel very strongly about?
What am I passionate about?
What local cause could we help as a team activity?
What are two ways I can give back this year?
Incorporating generosity into your business practices and your clinic culture can help improve your bottom line and your staff's team spirit. Not only that, but building a generous culture creates a ripple effect. Showing generosity can inspire both your employees and your clients to be more generous. And the ripple effect continues.
DONOR BEWARE
In 2015, the Federal Trade Commission (FTC) charged four well-known charities with fraud. It was one of the largest scam-charity busts ever.

The charities were the Cancer Fund of America, Cancer Support Services, Children's Cancer Fund of America, and the Breast Cancer Society. The FTC alleged almost $190 million were diverted from cancer patients to pay for CEO bonuses, lavish vacations, cars, concert tickets, and even dating site membership fees.

To avoid getting taken for a ride, check out your charity on Charity Navigator (charitynavigator.org) or the Better Business Bureau's Wise Giving Alliance (give.org).

These sites rank charities based on financial metrics (e.g. how much money goes directly to the stated cause) and accountability (e.g. audits and transparency). Always check your charity's rating before making a donation.
SHOULD YOU ESTABLISH YOUR OWN CHARITY?
Some people need to feel like they are doing more. They think, "I have a successful practice, so why not start my own nonprofit?"

This may not be the best way to give back. Chances are, this type of charity organization already exists. Instead, stick to what you do best: run your practice like a pro and make a contribution to an existing nonprofit group.
Phil Zeltzman, DVM, DACVS, CVJ, Fear Free Certified, is a board-certified veterinary surgeon and serial entrepreneur whose traveling surgery practice takes him all over Eastern Pennsylvania and Western New Jersey. You can visit his website at www.DrPhilZeltzman.com.
He also is cofounder of Veterinary Financial Summit, an online community and conference dedicated to personal and practice finance (www.vetfinancialsummit.com).
Kat Christman, a certified veterinary technician in Effort, Pa., contributed to this article.