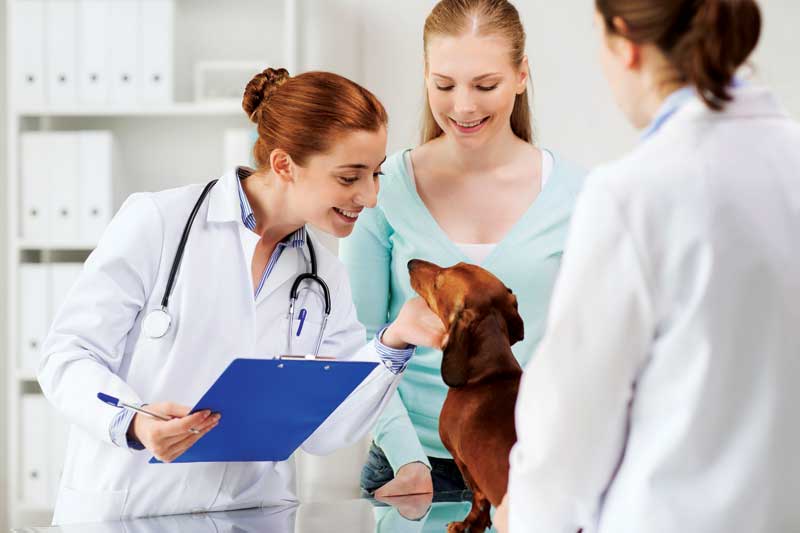 It is commonly believed medical insurance for pets is a relatively new product to North American pet owners. In 2018, the North American Pet Health Insurance Association (NAPHIA) reported an estimated 2.4 million insured dogs and cats, representing just two percent of the total pet population. Lack of availability and broader awareness are commonly cited as reasons for low penetration rates relative to European markets like the U.K., where 25 percent of pet owners choose to insure their pets. That's why it may be surprising to hear pet insurance products have been widely available in both markets for decades. In fact, the first product to hit the market in the U.K. was introduced just four years before the first U.S. product.
U.K. penetration rates are particularly interesting against the backdrop of the universal health care system. In the U.K., health care is a universal right, granted at no cost to its citizens. With limited practice of paid-for human health-care coverage, one could argue purchasing a policy for a pet would be an even more abstract practice. And yet, pet insurance has been widely adopted for decades.
So what explains the difference? To answer this question, let's start at the beginning and explore the evolution of pet insurance within the U.K. 
The U.K. experience
Pet insurance was first introduced in the U.K. in 1976 by a specialty, monoline insurance provider. The first of its kind, the product focused on accident and illness coverage, including congenital and hereditary conditions (i.e. the things most likely to happen to a particular breed of pet) and offered unlimited coverage for the life of the pet ("lifetime coverage").
The insurance plan was designed by a pet lover for a pet lover, which resulted in a product veterinarians could confidently recommend to pet owners—and they did. Veterinarian acceptance was high, with much of the pet owner education happening within veterinary hospitals. Pet owners used and saw value in their coverage. Invoices were paid and veterinary treatment plans were never questioned. The real-time connection to the veterinary community and specialist approach ensured the product continued to evolve and keep up with medical advancements and available treatment options.
As with many new products, adoption across the pet-owning community was slow, but also steady. It took a decade to reach one percent penetration. Thereafter, growth accelerated by approximately one percent per year. In just over two pet generations, one in four pet owners had a policy for their pets. The practice of medical insurance in veterinary practices was normalized, with clinics universally asking for the pets' insurer upon check-in. Selecting the right insurance plan for a pet was akin to choosing the right food, finding good toys, and seeking out the best dog bed. For responsible, loving pet owners, insurance was just a "thing you do."
So how does the experience in the U.K. compare to that of the U.S.? The answer is, quite dramatically so.
Unlike the U.K., the U.S. initially provided more "traditional insurance" products at the outset that offered poor value to pet owners and alienated veterinarians. Early policies were often sold as annual plans with limited coverage to exclude congenital and hereditary conditions, reimbursed off benefit schedules (thereby dictating cost of care) and/or imposed reimbursement caps. There was limited product transparency or consumer education, and veterinary alignment was lost, fostering distrust between pet owners and veterinarians. Imagine the following scenario: the pet owner of a Labrador retriever brings him to the veterinarian with a torn cranial cruciate ligament (CCL) and learns the cost of surgery is $4,000. The pet owner is pleased to have insured the pet, authorizes the surgery, and submits the claim for reimbursement. Now imagine how the pet owner feels when the insurance company reimburses just $1,500, citing the national average for the same surgery and suggesting the pet owner was overcharged. For a product that's intended to solve the problem of how to budget for unexpected veterinary care, this is not a solution. The U.S. is incredibly diverse, as is the cost of veterinary care. A one-size-fits all approach does not work.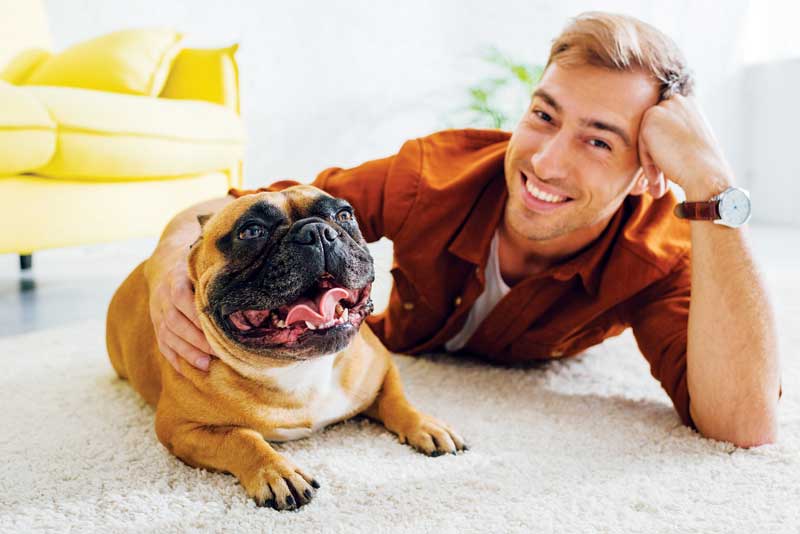 In time, new products offering higher value, broader coverage, and greater transparency entered the market. Sentiment slowly shifted as memories of the poor products of the past started to fade. Over the past decade, revenue growth for the category has accelerated from the mid-teens in 2009 to the low twenties in 2018.1 
Market drivers
Undoubtedly, industry tailwinds are positive. Rising household pet ownership2 and "pet humanization" are helping drive higher spending per pet. Owners increasingly view pets as part of the family and are willing to spend increasingly larger dollar amounts on higher-quality goods and services for these family members. In total, health-care spending represents a growing portion of the pet owner's wallet.3
Further, the aging baby boomer population and corporatization of the veterinary industry is bringing with it a new wave of veterinarians entering the field. Untainted by the insurance products of the past, the predominately female population of new veterinarians is looking to profitably build their business practices and do so while prioritizing the health and well-being of their team. Burnout, compassion fatigue, and ethics exhaustion are real challenges faced by the veterinary community, helping to drive industry-wide education around high-quality medical insurance offerings and the benefits this can provide to not only pets, but veterinary teams alike. Industry players have cited that insured clients visit the veterinarian twice as frequently as noninsured clients and more frequently choose the recommended course of care.
The American Veterinary Medical Association (AVMA) recently revised its policy around pet medical insurance, encouraging veterinary professionals to educate clients about their options, while also noting pet owners are more likely to accept pet medical insurance when it is brought to their attention by their veterinarian. Pet owners trust their veterinarian and seek guidance on the best way to care for their family member, including budgeting for unexpected care.
The importance of maintaining trust
So where does the industry go from here? Can we look forward to a day where one in four North American pet owners has high-quality medical insurance for their animals? If we refer back to our earlier story of the U.K., broader adoption breeds both opportunities and challenges.
As the growth of the U.K. pet insurance market accelerated and demand increased, so too did the supply of products. Large players entered the space, adding even more credibility to a burgeoning category. Adoption and awareness accelerated, the specialist pet insurance provider sector grew, and pet owners prioritized brand reputation and pet health understanding in their decision-making process. But with the new products came market confusion as many policies offered more restrictive coverage and limited transparency. Pay out for congenital and hereditary conditions was no longer standard, policies were offered as annual plans, and coverage was severely restricted year-over-year. The concept of lifetime coverage was watered down, accident-only coverage and wellness options became more prevalent, and many products came in and out of the market, creating distrust among the pet owner and the veterinary community. As a result, after peaking at 25 percent penetration early in the new millennium, growth has largely plateaued. Three camps of pet owners have emerged in the U.K.: those who choose to insure their pet, those preferring to self-insure, and those who reject the product altogether, driven in large part by negative past experiences.
We can and do heed much insight from the U.K.'s experience, namely the ongoing need for and importance of high-quality products, the value of transparency, and the important role the veterinary community can play in educating pet owners on the value of having pet insurance.
With 15 to 20 product offerings (and growing) available to North American consumers at any given time, it is beholden upon the industry to prioritize consumer education around what is high-quality medical insurance and equally as important, what is not. As the North American market continues to grow, we need to prioritize pet owner education in so much as they understand what they are buying so there are no surprises and no unwelcome unpaid invoices. If we can keep to this, and with the continued trust and support of the veterinary community, we can avoid the pitfalls faced by the U.K. market.
By working together in the active education of pet owners, we can better ensure the pets we all love receive the best veterinary care possible.
Margi Tooth is the chief revenue officer at Trupanion, a provider of medical insurance for cats and dogs. Tooth joined Trupanion in October 2013 from the U.K., where she worked for the world's largest pet insurance provider. As chief revenue officer, Tooth leads the entire sales, marketing, and customer care efforts. She also oversees the company's business-to-business strategy, aligning with veterinary hospitals and partnership development efforts across North America. Tooth lives in Seattle with her husband, their three young sons, and their dog, Gertie.
References
1 North American Pet Health Insurance Association (NAPHIA) State of the Industry Report 2018
2 According to the American Pet Products Association (APPA), spending on veterinary care totaled $18.11 billion in 2018, up 6.1 percent from $17.07 billion in 2017.
3 As of Dec. 31, 2016, there were almost 85 million households in the U.S. with at least one pet, up from nearly 73 million in 2010, according to APPA. The growth in pet households occurred across generations, with the percentage of young adults (ages 18 to 24) that own dogs or cats growing from approximately 44 percent in 2010 to approximately 53 percent in 2017, according to Packaged Facts.