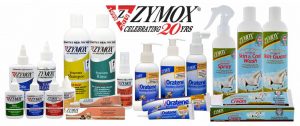 A national pet health products company is celebrating two decades in the industry.
Pet King Brands is marking its 20th anniversary of helping pets find relief from problematic ear, skin, and mouth conditions.
Founded in 1998 by Pamela K. Bosco, BSc, the company's mission is to offer health-care professionals alternatives to antibiotics and harsh chemicals to aid in the management of some of the most common health issues affecting the majority of pets.
"Twenty years ago, the issues of drug-resistant health conditions in people and animals were just starting to be talked about," Bosco said.
"As a result, people started to search for a healthier, more effective alternative for their own and their pet's health care."
Pet King Brands initially began with three products and now provides a spectrum of topical dermatological goods for problematic ears and skin (available with or without added hydrocortisone), as well as a full line of oral care products that don't require brushing. The company uses its patented LP3 Enzyme System in all its solutions.