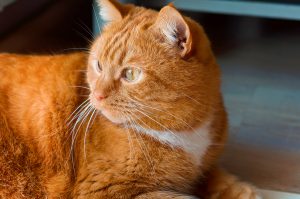 Pet obesity has increased in the U.S. for the eighth consecutive year, according to pet insurance provider Nationwide.
The company reports nearly 20 percent of its members' claims in 2017 were for conditions and diseases related to pet obesity, marking a 24 percent increase over the last eight years.
"Obesity can be detrimental to the livelihood of our pets," said Carol McConnell, DVM, MBA, vice president and chief veterinary officer for Nationwide.
"Scheduling a routine wellness exam with a veterinarian is an effective way to get started on monitoring a pet's weight."
Nationwide recently sorted through its database of more than 700,000 insured pets to determine the top 10 dog and cat conditions related to or made worse by obesity.
The most common dog obesity-related conditions are:
Arthritis
Bladder/urinary tract disease
Liver disease
Low thyroid hormone
Torn knee ligaments
Diseased disc in the spine
Diabetes
Chronic kidney disease
Heart failure
High blood pressure
The most common cat obesity-related conditions are:
Bladder/urinary tract disease
Chronic kidney disease
Diabetes
Asthma
Liver disease
Arthritis
High blood pressure
Heart failure
Gall bladder disorder
Immobility of spine