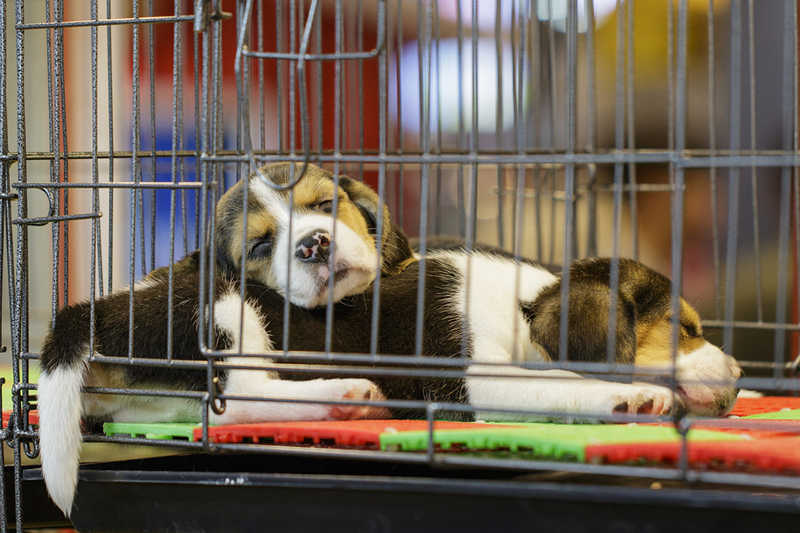 The U.S. Centers for Disease Control and Prevention (CDC) is asking veterinarians to inform clients of a multidrug-resistant outbreak that is believed to be connected to contact with pet store puppies.
The organization says 30 people across 13 states have been infected with the outbreak strain of Campylobacter jejuni, with the majority (88 percent) reporting an onset of symptoms, including diarrhea, fever, and stomach cramps, following exposure to puppies in pet stores.
The bacteria has led to four hospitalizations. No deaths have been reported.
Six states have seen multiple people infected with the outbreak strain, CDC says. They are:
Minnesota (six cases);
Ohio (five cases);
Nevada (four cases);
Utah (three cases);
Kentucky (three cases); and
South Carolina (two cases).
Additionally, single illnesses have been reported in Connecticut, Florida, Georgia, Illinois, Maryland, Tennessee, and Wyoming.
CDC recommends veterinary examinations for puppies younger than 12 months and dogs adopted from multiple-canine environments that display signs of Campylobacter infection (including bloody mucoid diarrhea). Infected dogs should be isolated to prevent the spread of the illness.
Further, animal care professionals should inform clients that dogs and puppies can carry Campylobacter, and that exposure can make people sick. Veterinarians should remind owners to practice proper hygiene, including thorough hand-washing and the disinfecting of surfaces that may have come in contact with animal waste.
The outbreak is part of an ongoing investigation, CDC says. Updates will be provided as more information becomes available.