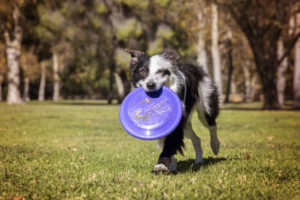 Petco Foundation and Blue Buffalo announced they have invested $15 million in pet cancer research and treatment since starting the Pet Cancer Awareness campaign in 2010.
Not only that, their goal is to raise an additional $2.6 million this year to support innovative programs at veterinary oncology universities in the U.S., and to continue to help owners afford the cost of cancer treatments for their pets.
"Blue Buffalo has been committed to finding a cure for pet cancer since our inception," says the company's vice president, David Petrie. "We are excited about collaborative efforts, together with Petco and the Petco Foundation, to raise funds for research, increase awareness of cancer warning signs, and help pet parents with the cost of pet cancer treatment."
Funds raised in the campaign will go toward new investments such as Oklahoma State University's Center of Veterinary Health Sciences, which is focused on ultrasound cancer treatment. The therapy would provide a noninvasive, nontoxic alternative to surgery, radiation, and chemotherapy.
Further, additional investments to 10 university veterinary oncology centers will help assist owners cover the cost of cancer treatments for their pets. Petco Foundation will also be launching a fund to help animal welfare organizations offset cancer treatment costs for shelters and recently adopted pets.
"Pet cancer touches more and more families each year, which is why we, along with Blue Buffalo, are committed to helping pet owners afford treatment for their beloved pets," says Petco Foundation president, Susanne Kogut. "We're encouraged by the strides experts in the veterinary oncology field are making and we are committed to supporting their efforts to find lifesaving pet cancer treatments, so our pets live longer lives by our sides."