Follow Veterinary Practice News on Twitter at @vetpetnews.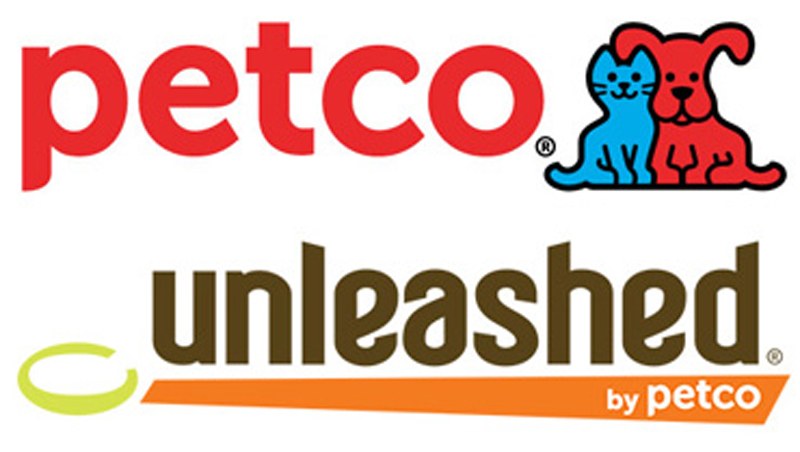 Petco operates 1,300 company stores and more than 100 smaller-format Unleashed by Petco stores.
Petco will stop selling Chinese-made dog and cat treats by year's end in reaction to an ongoing investigation of pet illnesses possibly linked to tainted jerky.
The San Diego-based chain today became the first national pet specialty retailer to ban Chinese-made treats from its shelves. The action came days after the U.S. Food and Drug Administration reported that more than 5,600 dogs and 24 cats had became ill over the past seven years after eating jerky treats. More than 1,000 dogs died.
No proof has been found to conclusively link jerky to the pet illnesses. Most of the jerky was produced in China.
Chinese-made dog and cat treats will disappear from Petco's 1,300 stores, its website and Unleashed by Petco locations over the coming months.
"We know some pet parents are wary of dog and cat treats made in China, especially chicken jerky products, and we've heard their concerns," Petco CEO Jim Myers said.
"Very simply, we feel this decision is in the best interest of the pets we all love and, ultimately, for our business," he added.
The FDA investigation and the agency's latest update spurred Petco to act.
"We've been following the FDA warnings and related customer concerns closely, and we've been actively reducing our China-made assortment and expanding our American-made offerings for several years now," Myers said. "We know the FDA hasn't yet identified a direct cause for the reported illnesses, but we decided the uncertainty of the situation outweighs the lack of actual proof.
"It has taken some time and careful thought to get to this point, but we're proud to make the change and we believe our customers will be pleased with it as well."
Among the brands Petco is touting as alternatives to Chinese-made treats are selections from U.S. companies such as American Jerky, Blue Buffalo, Canidae, Dogswell, Merrick, Nature's Variety and Zuke's as well as treats and chews from New Zealand, Australia and South America.
The American Veterinary Medical Association did not comment on Petco's move but released a statement recommending that pet treats be consumed in moderation.
"If people choose to feed their pets commercial pet treats, the AVMA recommends they feed them only in small quantities and only on occasion," the organization stated. "If they think their pets have become ill from eating treats, they should see their veterinarian immediately and save the treats for possible reporting and testing by the FDA."
The American Pet Products Association, a Greenwich, Conn., trade group representing more than 1,000 manufacturers and importers, has been assisting federal investigators.
"APPA has been following this issue for some time, and we share the consumers' frustration with the lack of progress in determining the cause of these incidents," President and CEO Bob Vetere said. "APPA members have worked with the FDA seeking why some pets get ill from these products. Our members have met with FDA's representatives, [and] manufacturers have tested their products and have been unable to determine a cause of the illness associated with a small amount of these products.
"There may be no single cause for these incidents, but rather a combination of circumstances that are yet to be determined," Vetere added.
Previous: Petco Recalls Radiation-Tainted Pet Food Bowls
Want more Veterinary Practice news? Go here.