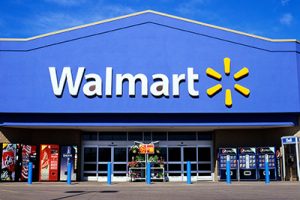 PetIQ announced it is opening 20 veterinary services clinics in Walmart locations. This marks the beginning of PetIQ's plan to expand veterinary services to leading retailers following the acquisition of VIP Petcare in January of this year, according to the pet medication and wellness company.
"We are excited to announce this partnership with Walmart to open 20 veterinary clinics," said Cord Christensen, chairman and CEO of Eagle, Idaho-based PetIQ. "The first two locations will open next week with all 20 locations to open over the next 90 days. I am incredibly proud of our team who in a very short period of time has leveraged our cross-functional capabilities to introduce our first VetIQ Petcare clinics. We are excited to provide pet parents and their pets a unique experience in conjunction with our retail partners."
PetIQ said it plans to open more than 1,000 additional veterinary services clinics in retail-partner locations through 2023. Today, PetIQ and VIP serve more than 40 retail partners representing more than 60,000 locations. The company's plan would require opening veterinary clinics in fewer than 2 percent of its current retail locations.
"We believe the combined company retail locations we serve represent a significant opportunity for us to grow our veterinary services offering," said Christensen. "This will enable us to further achieve our mission of providing access to convenient and affordable veterinarian care for all pet owners, including those who currently cannot afford the care they need. We are very excited to participate in this high-growth and high-potential veterinary services segment."
In 2017, Packaged Facts reported that pet owners spent $27 billion on veterinary services and products and project spending to reach $34 billion by 2021—a market that PetIQ said it believes can be accessed through the VetIQ clinic model.