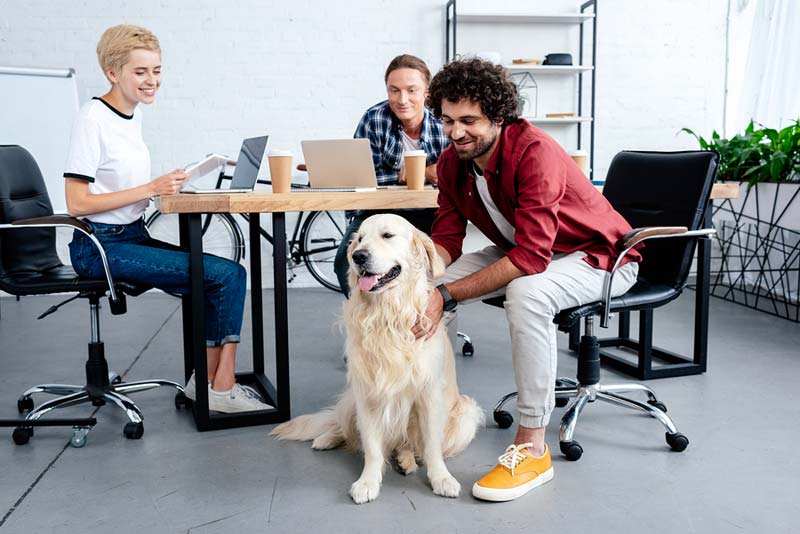 Companies curious about becoming pet-inclusive stand to benefit from the latest video installment from The Pet Effect campaign.
Released by Zoetis Petcare and the Human Animal Bond Research Institute (HABRI), "The Woofice" details research supporting the benefits of a pet-friendly workplace and offers practical tools for employers interested in creating such an atmosphere.
"With millennial pet owners driving demand for more pet-friendly offices, The Woofice campaign is incredibly timely," says Steven Feldman, HABRI executive director. "It is HABRI's genuine hope The Woofice videos and campaign content catch on and inspire people to take steps to create pet-friendly workplaces, so the benefits of strong and healthy human-animal bonds can not only be experienced at home but also every weekday from 9 to 5."
Pet-inclusive workplaces are more likely to attract, engage, and retain employees, HABRI says, and typically result in improved employee satisfaction and interoffice communication and collaboration.
Studies also show pets can help buffer stress, encourage interaction between coworkers, and improve mental health.
"The Woofice video is a fun way to educate employees and HR professionals on the importance of pet-inclusive workplaces for greater productivity, enhanced employee engagement, and improved relationships in the office," Feldman says.
Watch the video below, courtesy Zoetis and HABRI.