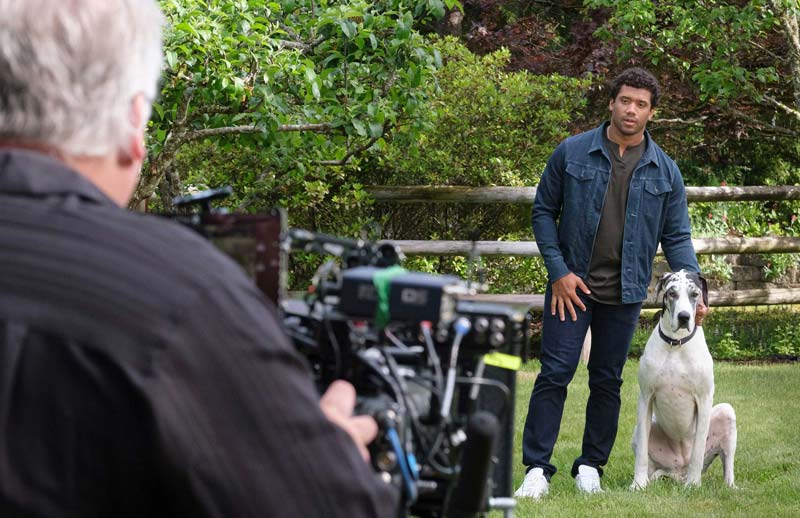 A new campaign from the Banfield Foundation aims to support victims of domestic violence by ensuring the safety of their pets.
The group's "Safer Together" grant program invites qualifying nonprofit organizations to apply for funding to increase capacity for people and pets escaping domestic violence.
Forty-eight percent of pet-owning victims of domestic violence remain in an abusive relationship because they fear for the safety of their pet, Banfield says, adding that only six to 10 percent of emergency shelters in the U.S. allow animals.
Further, 89 percent of victims say their abuser has threatened, injured, or killed their family pet.
To promote the campaign, Banfield has released a public service announcement (PSA), featuring professional football player and animal advocate, Russell Wilson.
"It's heartbreaking all over the country, women, men, and children are seeking refuge from domestic violence—and many remain in danger because they do not have access to pet-friendly shelters or programs," Wilson says. "I am honored to partner with the Banfield Foundation to help create a world in which victims never have to choose between their own safety and the safety of loved ones, including their pets."
Funding will largely focuses on ensuring these pets have access to preventive and emergency veterinary care, temporary shelter, and behavior training, the foundation says.
Additionally, Banfield has developed educational resources for animal care professionals, designed to emphasize the link between domestic violence, people, and their pets.
"Through this work, we are committed to raising awareness, enabling education, and providing valuable resources in hope of making a measurable difference in the lives of people and pets," says Banfield's Kim Van Syoc.
Check out the PSA below, courtesy Banfield Foundation.