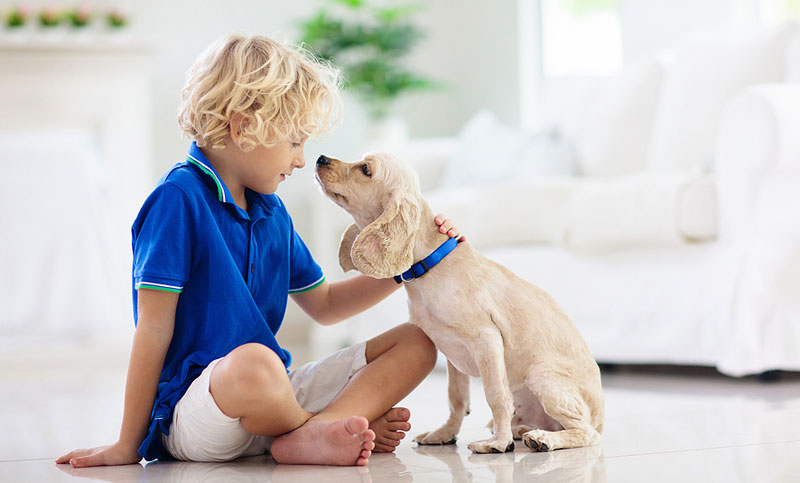 The impact of pet ownership on children with attention-deficit/hyperactivity disorder (ADHD) is set to be explored in a new study funded by the Human Animal Bond Research Institute (HABRI).
The organization has awarded a grant to Gandhi Institute of Technology and Management (GITAM) (Deemed University) in India for research investigating the effect of human-animal interaction (HAI) on social attention and recognition in children with ADHD.
"This project brings together an international team of experts to undertake a comprehensive examination of social attention and emotion processing in neurotypical children and children living with ADHD," says the study's lead investigator, Georgitta Valiyamattam, PhD, of GITAM. "We hope to answer a key question: do foundational social skills in ADHD have the potential to be impacted by animal-assisted interventions? This knowledge will provide the necessary groundwork for future research and practice, which we hope will improve treatment and quality of life for children living with ADHD."
Specifically, researchers will employ eye-tracking technology to compare the attention of children with ADHD toward human and nonhuman faces. Additionally, researchers will investigate recognition of facial expressions.
The project seeks to determine whether HAI may enhance social attention and emotional recognition, as well as fill a critical gap in current literature by uncovering the potential benefits of HAI on those with ADHD.
"There is ample HAI research supporting companion animal interventions for improving social skills for children with autism spectrum disorder, but not among those with ADHD, and this study has the potential to bridge that gap," says HABRI president, Steven Feldman. "HABRI is proud to be supporting this important project and this international research team. HABRI has never before funded a project based in India and is excited to see the field of HAI continue to expand internationally."