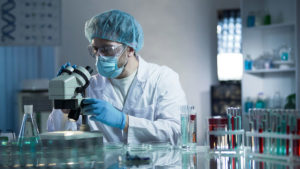 The Pet Industry Joint Advisory Council (PIJAC) has released a set of recommendations for antibiotic management and combatting antimicrobial resistance (AMR) in companion animals.
The resource includes a set of principles for all sectors of the pet care community with an emphasis on those involved with breeding, rearing, transport, and the sale of companion animals, as well as those who work with products where antibiotics regularly intersect with animals. The principles provide advice and best management practices on matters such as the use of antibiotics, sanitation, hygiene, veterinary oversight, and zoonotic disease prevention.
"PIJAC is proud to have served as the pet industry's liaison on public health issues and zoonotic disease prevention for over a decade through our memorandum of understanding with the Centers for Disease Control and Prevention (CDC)," says PIJAC president and CEO, Mike Bober. "These recommendations are another demonstration of PIJAC and the pet care community's commitment to promoting the health and well-being of animals and humans alike."
The CDC estimates two million people are infected with resistant strains of bacteria and 23,000 deaths result from antibiotic resistance in the U.S. annually. Campylobacter and Salmonella are two common bacteria types, which have resistant strains and are common in pets. This makes responsible use of antibiotics in companion animals an important concern.
"Antibiotic-resistant germs are a growing and serious health risk to both humans and animals," says PIJAC director of government affairs, Savonne Caughey. "Last year, PIJAC committed to work with the pet care community to create best management practices to combat AMR as part of our participation in the U.S. government's Antimicrobial Resistance (AMR) Challenge."