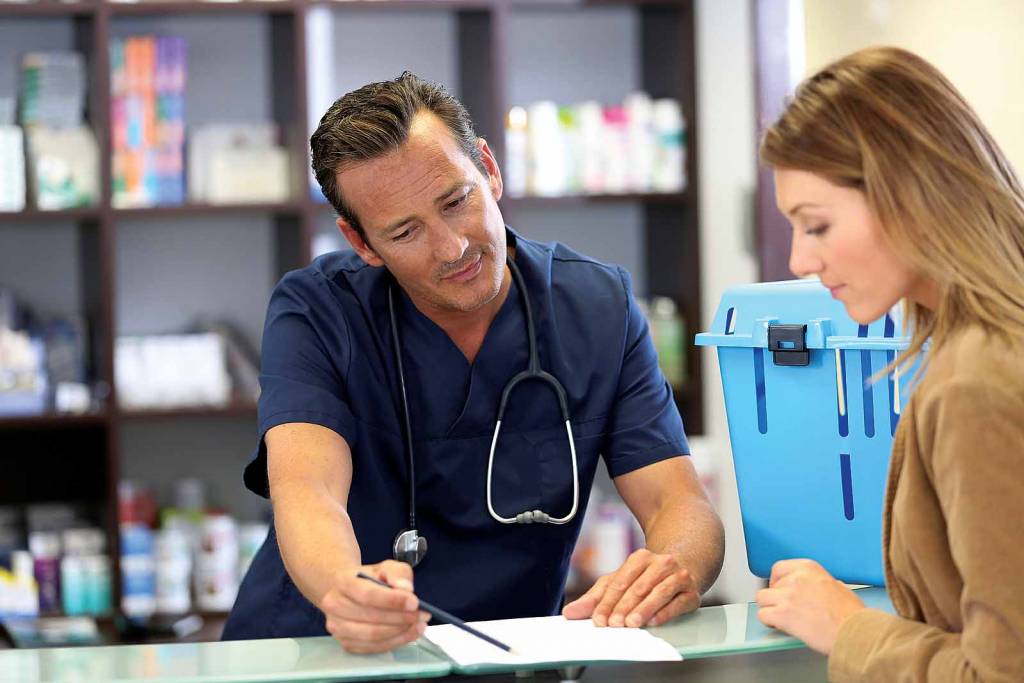 Nearly 1.8 million pets were insured in North America by the end of 2016, according to the North American Pet Health Insurance Association (NAPHIA).
The United States accounts for about 1.6 million of insured pets. This represents an annual growth rate of 11.5 percent compared to the prior year … and studies show that these figures are climbing.
However, when you consider that the American Pet Products Association estimates there are 89.7 million pet dogs and 94.2 million pet cats in the United States, there is definite room for improvement.
Familiarity with pet health insurance among veterinarians is not the hindering factor. In fact, 92 percent of them are at least somewhat familiar with it, according to NAPHIA's "Driving Growth of Pet Health Insurance." However, familiarity doesn't equal clarity. There is a high level of confusion, especially for clients, when it comes to the various aspects of pet insurance. That's why it's important for veterinarians to approach the topic in a clear-cut manner.
"First, set expectations by asking in two seconds flat: 'Who is the medical insurance provider for your pet?' If they do not have insurance, share an experience of a client who does and let them know how that benefited the pet, the family and your practice," said Steve Weinrauch, BVMS, MRCVS, chief veterinary officer of Seattle-based Trupanion.
Addressing the topic is best when it's concise, according to Diana Grutzmacher, veterinary outreach manager of Embrace Pet Insurance in Cleveland.
"A simple statement of why they recommend pet insurance can go a long way with a client," Grutzmacher said. "Encourage your clients to consider pet insurance now while their pet is healthy so that they are covered in the event of an unexpected accident and illness."
Using specific examples is also beneficial, according to Chris Middleton, president of Pets Best of Boise, Idaho.
"Veterinarians should give clients examples of treatment costs, especially for their particular breed and/or age of pet, to help give them context to the potential costs they are likely to face," Middleton said. "Help explain that pet insurance can help by reimbursing on those veterinary bills."
Cost of care
"Many pet owners truly don't understand the cost of good care and have read advice on putting aside money every month to cover a pet's medical care," said Carol McConnell, DVM, vice president and chief veterinary officer of Nationwide in Brea, Calif. "Even if they put a healthy sum into savings each month, they are not likely to have the cost of a TPLO in that account when a middle-aged dog needs it, much less when they need to have the second knee repaired as well."
The same concept can be applied to young pets as well, such as a puppy that ingested a foreign object.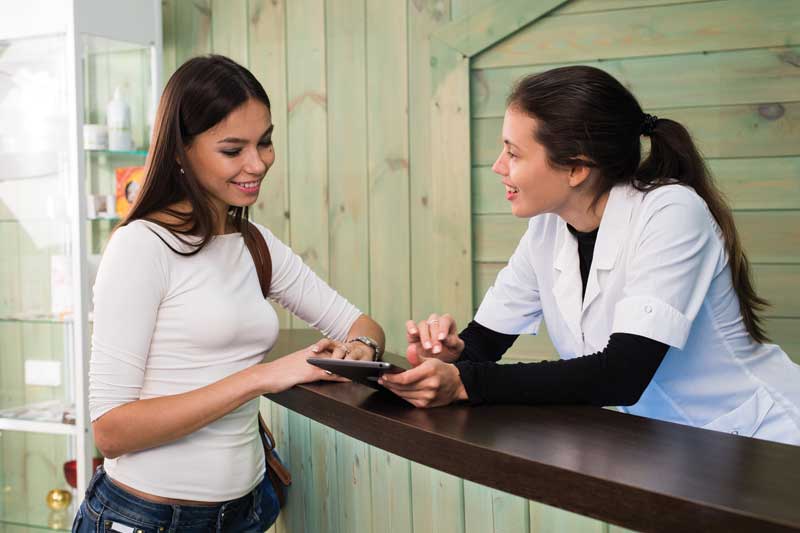 "It is not likely the pet owner will have put aside enough in their 'pet savings' account to cover an expense so early on in the pet's life," Dr. McConnell said. "Pet insurance coverage, however, will be there from the outset to help offset veterinary expenses. If you present these realistic, every day issues to clients, they may see the value and peace of mind that pet health insurance offers. No one wants to see economic euthanasia."
NAPHIA research among pet owners revealed that clients spent 29 percent more per year on veterinary care if their dog was covered by pet health insurance, and 81 percent more on cats.
"Let's face it, there's some people who don't need coverage because they have flexibility in their income to fund whatever is needed, and then there's the rest of us that might avoid going to the vet and wait it out," said Kristen Lynch, executive director of NAPHIA. "We want to be in the business of saying, 'yes.' We want to put people in the place of empowerment where they can take action and practice the best care for their pet and not the care they can afford."
Many veterinarians are also trained to line up treatment options from the cheapest to the most expensive, even eliminating what could be a better option because of cost, Lynch added.
"I feel like if we could be more proactive as a profession we'll get [pet owners on board] quicker," she said.
Perspective
Approaching pet insurance from the client's perspective—their pocketbook—will most likely grab their attention.
"The last thing pet parents want to be in is a situation where they have to make a very difficult decision between the pet's health and their wallet," said Rob Jackson, co-founder and CEO of Healthy Paws Pet Insurance of Bellevue, Wash. "Many vets know that with continued advancements in care, the cost rises correspondingly. So, while quality of care greatly improves, the stress placed on pet parents' budgets has increased. Pet insurance is a great way to alleviate that financial pressure while providing a pet with the best life possible."
It also helps to remember that many pet owners view pet insurance as a benefit more for accidents as opposed to illness, Lynch said. For instance, if they have an indoor cat, the risk of an accident is pretty low in their mind so pet insurance isn't needed.
"I think [pet owners] have a tendency to think about accidents more than illness where in reality illness strikes more than accidents," Lynch said. "[Pet owners] don't think of risks in a logical way. The risks are there but they think of them emotionally, believing that they can avoid those things so it won't happen."
Just by actively recommending pet insurance, 50 percent of clients are more likely to purchase it, says NAPHIA.
In the end, the best approach may be incorporating pet insurance as part of the overall pet health wellness.
"Veterinarians are already recommending services and lifestyle changes to help promote the wellbeing of their patients and clients, and responsible pet ownership," Middleton said. "Making clients aware of ways they can be financially prepared for future veterinary expenses should follow in the same vein."
 FIRST THINGS FIRST
If veterinarians aren't on board with pet insurance, clients most likely won't be, either.

Reasons for not recommending pet insurance vary from veterinarians not seeing the value in pet health insurance to finding it a hassle to incorporate in their practice, according to the North American Pet Health Insurance Association.

Veterinary Practice News asked several pet insurance companies to comment on the essential starting points.

What are the benefits of recommending
pet insurance?
Chris Middleton, president, Pets Best: "When you remove the financial concerns of 'how much will this treatment cost?' your client is far more likely to say 'yes' to your recommended course of treatment. This allows you to help, and save, more pets. It also allows you to have best-in-class or specialty equipment in your office because your clients can afford it."

Carol McConnell, DVM, vice president and chief veterinary officer, Nationwide: "Long-standing studies by reputable organizations like Brakke Consulting have made it clear that clients with pet health insurance bring their animals in more often, and are more likely to follow a veterinarian's advice on procedure. They spend more for care, as well. That's a pretty obvious benefit."

How can veterinary practices choose which companies to recommend?
Wendy Hauser, DVM, AVP, veterinary relations, Crum & Forster Pet Insurance Group, provider of ASPCA Pet Health Insurance: "In order for veterinary hospitals to make recommendations that align with their culture, they will need to spend some time comparing pet health insurance companies, specifically the differences between products. Considerations might include: What species are covered? Deductibles: is it an annual or per condition deductible? What services count toward deductible fulfillment? What conditions are covered by the policies? How do they align with the services that you offer? How flexible are the policies in allowing owners to tailor to their needs? What is the insurance rating of the company?  How long has the company been providing insurance? What is their history of rate increases? Does the plan have a different reimbursement rate for specialty care vs. primary veterinary care?"

Diana Grutzmacher, veterinary outreach manager, Embrace Pet Insurance: "If your practice already has clients with pet insurance, chat with them about their experiences with their own providers."

Some veterinarians may feel that they don't have the time to talk about pet insurance with their clients. What's your response?

Dr. McConnell: "Time is precious, no doubt about it. That's why I recommend an annual review of companies and their plans. Veterinary technicians are very capable of introducing clients to the attributes and basics of pet insurance."

Dr. Hauser: "Veterinarians should consider the length of time it takes to explain the cost of treatment, and the often painful decision-making process the pet owner must make. With pet insurance, decisions on moving forward with treatment are often much quicker for the pet owner."