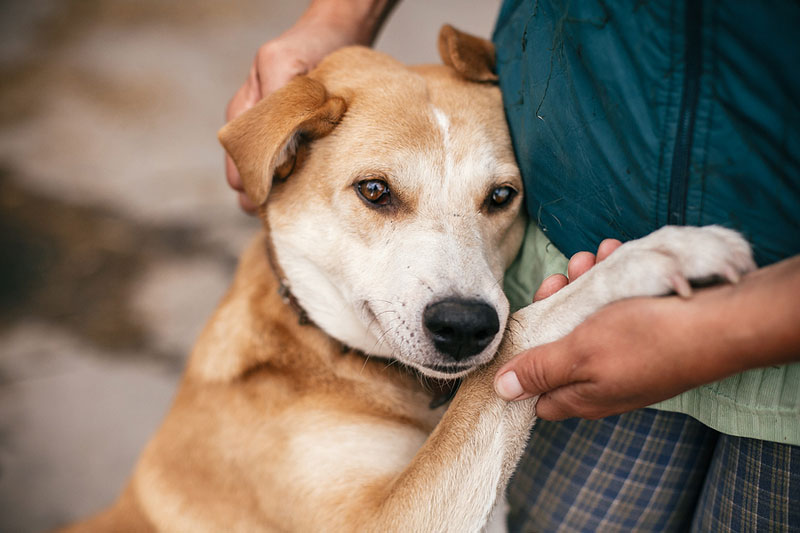 State- and community-level preparedness training and effective city planning can help ensure companion animals, livestock, and wildlife stay safe when disaster strikes.
The International Fund for Animal Welfare (IFAW) has proposed a set of guidelines to proactively address a broad range of threats to both domesticated and wild animals in cases of emergency.
The recommendations, which are outlined in a newly published report, titled, Beyond Rescue: Animals in Disasters, take into account specific threats to animal welfare in these situations (e.g. separation, confinement, inability to find food and shelter) to formulate planning at all levels of community and government across the U.S.
"As we prepare for and respond to natural disasters, the safety and well-being of animals must be a key consideration," says IFAW's program director for disaster response and risk reduction, Shannon Walatjys.
Specifically, the organization recommends the following:
Focus on preparedness training with more time and resources allocated toward planning and improving coordination at every level, ranging from community to federal governments.
Coordinate ahead of time with IFAW and other disaster response organizations within the National Animal Rescue and Sheltering Coalition (NARSC) network.
Ensure all disaster-specific training includes logistics, planning, overhead management, animal care and control, and veterinary care.
Introduce and pass laws that specifically address and provide funding for animal evacuation, rescue, and recovery in cases of emergency response.
Minimize disasters before they occur by adopting intelligent building codes and land-use practices to create more resilient infrastructure and landscapes.
Establish wildlife corridors as "escape routes" for animals in case of emergency evacuation.
"Disaster management is an ongoing and many-layered exercise," Walatjys says. "Though we cannot fully control outcomes, countless paths exist to making a meaningful difference for both individuals as well as communities in times of immense crisis."
In terms of ground-level advice veterinarians can share with clients to help prepare for emergency situations, IFAW recommends:
microchipping pets and registering the information with a national database;
storing an emergency evacuation kit for pets, including medications, vaccination records, food and water, and a collar with identification tag;
keeping carriers and/or kennels on-hand in case of evacuation; and
contacting local emergency management agencies for information regarding pet-friendly hotels or shelters that allow co-location with animals.
To read the report, click here.