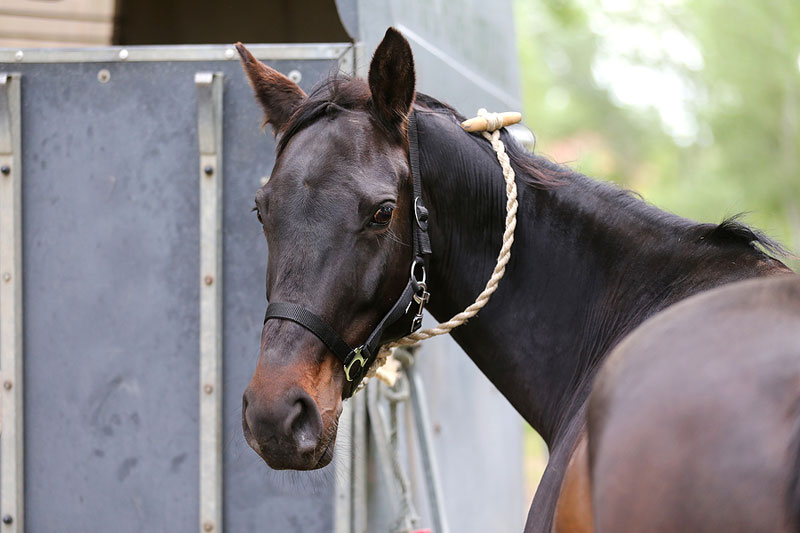 Ensuring the safe and humane transport of horses is the aim of a bipartisan bill recently reintroduced in the U.S. House of Representatives.
First put forward in 2008, the Horse Transportation Safety Act (HTSA) would bar the use of double-deck trailers to haul horses in interstate commerce. The practice, says the bill's longtime supporter the Animal Welfare Institute (AWI), endangers both animals and motorists on state, federal, and local roadways.
Last July, HTSA passed in the U.S. House of Representatives as part of a larger federal transportation package, but the Senate failed to vote on the legislation. It was reintroduced Feb. 8 by Congress members Steve Cohen (Tennessee), Dina Titus (Nevada), and Brian Fitzpatrick (Pennsylvania) with the support of an additional 103 cosponsors.
According to AWI, the impetus for the bill was a 2007 incident in which a double-deck trailer carrying 59 Belgian draft horses overturned in Wadsworth, Ill. Nineteen of the animals were killed.
"Horses deserve to be transported in as humane a manner as possible on our highways," Cohen says. "Double-deck trailers do not provide adequate headroom for adult horses, and accidents involving double-deck trailers are an unnecessary and gruesome reminder that the practice is also dangerous to all of the driving public."
The American Veterinary Medical Association (AVMA) recommends ceiling clearance of 7 to 8 feet for horses, AWI says. Double-deck trailers typically only offer clearance of up to 5-and-a-half feet, which may not allow horses to stand comfortably or even fully extend their heads and necks inside, the group adds.
"The use of double-deck trailers to transport horses is inhumane and can lead to debilitating injuries, while endangering others on the road," says AWI equine program manager and senior advisor, Joanna Grossman, PhD. "Since we have incredible champions in Congress who care about the safety of America's horses, we are optimistic this bill will ultimately pass this session."