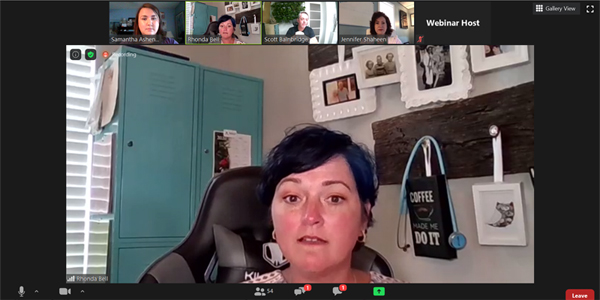 "How should my practice handle negative online reviews related to pandemic restrictions that are beyond my control?"
"How often should I be posting about COVID-19?"
"Should our social media images include photos of team members wearing PPE?"
This is just a sampling of the tough, thought-provoking questions fielded by the VPN Plus+ panel of experts during last week's Q & A discussion.
The digital event featured three digital marketing pros:
Rhonda W. Bell, CVPM, a veterinary social media marketing and education specialist;
Jennifer Shaheen, a digital strategist and CEO/president of the Technology Therapy Group; and • Scott Bainbridge, DVM, a practice owner and telemedicine guru based in Toronto, Canada.
The hour-long presentation addressed questions submitted by attendees related to how to best utilize social media to efficiently communicate with clients amidst the pandemic.
"This has been kind of tricky because you don't want to bombard your audience with too much information," Bell said of posting on social media about COVID-19. "You don't want to create a bunch of white noise they don't respect or they don't listen to.
"What you want to focus on as a veterinary practice owner and manager is creating or posting content that's relevant to your audience that also connects them to your practice—important things that establishes your practice as a reliable source of information."
Dr. Bainbridge spoke about his experience of striking the right balance between informative and disheartening.
"Since the pandemic started, our social media went from this cutesy platform where we posted photos of puppies and kittens to something a little bit more bleak and depressing," he said. "After a while, we had to adjust the tone, saying 'enough with COVID,' and getting back to posting our regular content to make sure we weren't overwhelming our clients."
The panelists also explored the personal and professional impact of Facebook and Instagram, and the ways in which these channels have transformed communication for businesses and clients alike.
"What I think a lot of people really need to understand about social media is that it's where we celebrate our life or, often, mourn our losses," Shaheen said. "It's where we validate our thoughts, feelings, and points of view."
To check out the complete presentation, sign up for your free trial of VPN Plus+ by clicking here.