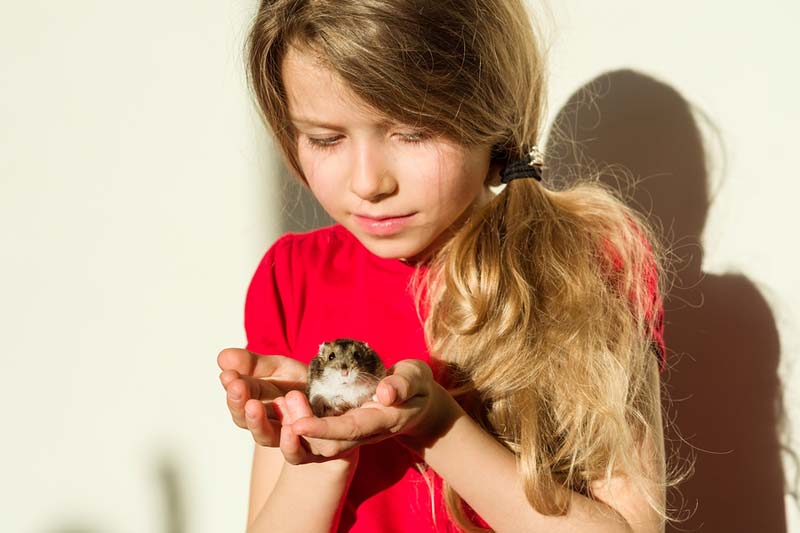 Thousands of children across North America will soon benefit from having pets in their classrooms, thanks to PetSmart.
The retailer is offering more than 10,000 grants to Pet Care Trust's Pets in the Classroom, a program that provides teachers with financial support to purchase and care for small animals in their classrooms.
"Pets play a valuable role in children's physical, social, emotional, and cognitive development and can also enrich school curriculum," says Kathy Mitchell, PetSmart government affairs director. "That's why we are proud to help even more teachers incorporate pets into their classrooms that can stimulate learning and bonding with the animals."
Classroom pets help children learn compassion, empathy, and respect for all living things, as well as reduce stress levels, according to a study funded by the Human Animal Bond Research Institute (HABRI) and Pet Care Trust.
"I am so grateful for the Pets in the Classroom program," says fifth-grade teacher, Michelle Jacobs. "My students feel a sense of pride knowing they are completely responsible for the care of our dwarf hamster. They really see her as an addition to the classroom—even my students who have various emotional, learning, or physical concerns [understand] she needs love and gentle care from everyone to thrive. I've seen so many positive interactions and behavior changes because of this wee little classmate."
The program is now accepting applications for the 2019-20 academic year. For more, click here.