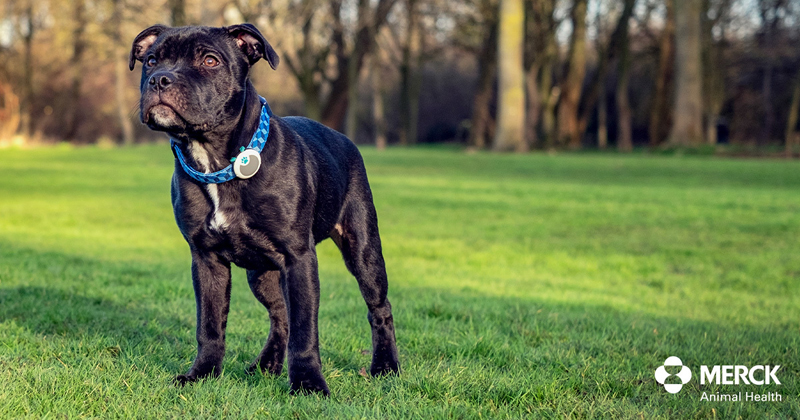 Ensuring puppies receive early protection from fleas and ticks is the goal of a newly approved chewable parasiticide.
Merck Animal Health's proprietary "Bravecto 1-Month" flavored chews have received the green light from the U.S. Food and Drug Administration (FDA). The product, which is administered monthly to canines eight weeks of age and older, contains fluralaner, an ectoparasiticide.
"Parasites pose serious animal and human health risks as fleas and ticks can transmit disease," says Christine Royal, DVM, executive director of Merck Animal Health's U.S. Companion Animal and Equine Professional Services. "Effective protection against these parasites is essential to safeguard our pets, as well as our homes."
The product is available in five strengths (45, 100, 200, 400, and 560 mg) per chew.