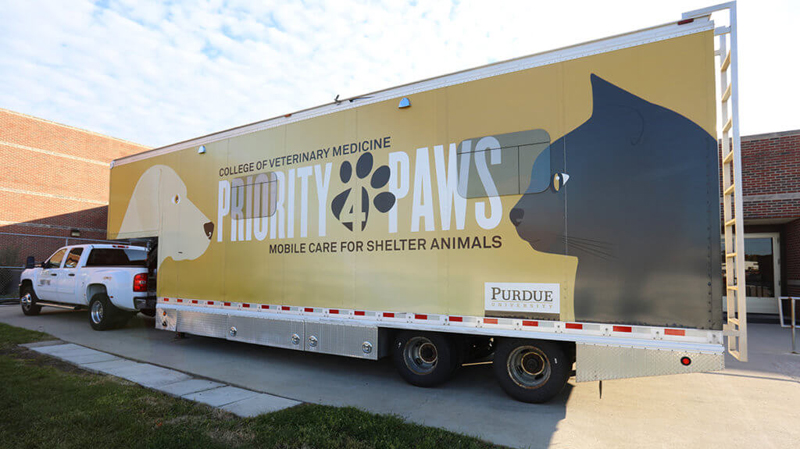 Students enrolled in Purdue University College of Veterinary Medicine's shelter medicine program now have additional opportunities to refine their surgery skills, thanks to a new grant.
The college's Priority 4 Paws (P4P) mobile surgery unit has received $150,000 in funding from the Nina Mason Pulliam Charitable Trust, a group that supports animal wellness initiatives in Indianapolis, Ind., and Phoenix, Ariz.
Purdue's P4P, which is led by Emily Curry, DVM, and Natalie Bullard, DVM, is an elective course for the school's fourth-year veterinary students that provides free spay and neuter services for animals at community shelters in Indiana.
"This grant will be used to support our involvement in shelter medicine in Indianapolis by funding a day-long spay and neuter event in April 2020," Dr. Curry says. "As well, it will go towards operational costs for the P4P mobile surgery unit to travel to our Indianapolis partner shelters and perform needed spay and neuter surgeries.
"The funding also will provide for financial support to help veterinary students cover expenses associated with living in Indianapolis for a week when they work at the shelters."
Since its founding in 2012, P4P has logged more than 100,000 miles traveling across Indiana, serving approximately 16,000 animals.