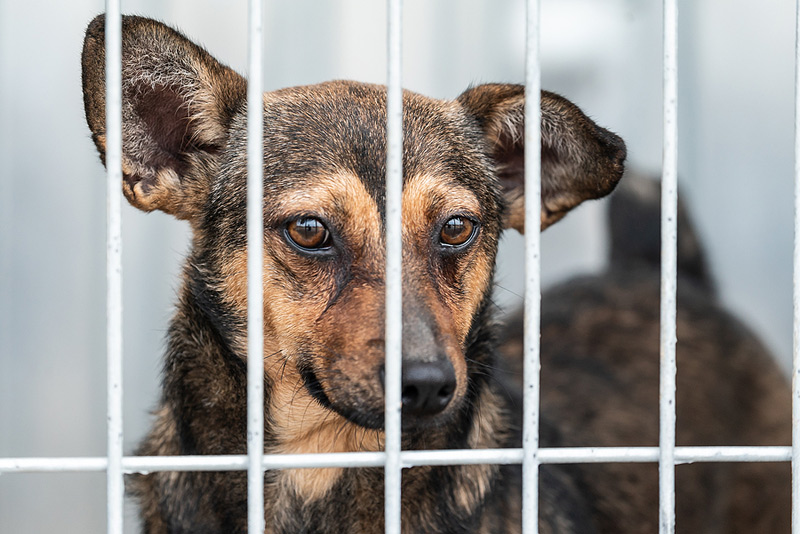 Due to a heightened risk of rabies, canine imports from 113 countries have been temporarily halted by the Centers for Disease Control and Prevention (CDC).
The suspension, which comes into effect July 14, applies to all dogs, including puppies, emotional support dogs, and canines that traveled out of the U.S. and are returning from high-risk countries, Reuters reports. It also includes dogs arriving from other nations if they have been in a high-risk country within six months.
Countries deemed "high risk" include Russia, the Dominican Republic, Guatemala, Saudi Arabia, Pakistan, Jordan, Ecuador, Cuba, Malaysia, Indonesia, and Nigeria, CDC reports.
On "an extremely limited basis," CDC has the authority to issue advance written approval to import a dog from a high-risk country. To do so, individuals must obtain written approval from CDC at least 30 business days (six weeks) in advance.
The countries currently under the suspension are:
Africa
Algeria, Angola
Benin, Botswana, Burkina Faso, Burundi
Cameroon, Central African Republic, Chad, Comoros, Côte D'Ivoire (Ivory Coast)
Democratic Republic of the Congo, Djibouti
Egypt
Equatorial Guinea, Eritrea, Eswatini (Swaziland), Ethiopia
Gabon, Gambia, Ghana, Guinea, Guinea-Bissau
Kenya
Lesotho, Liberia, Libya
Madagascar, Malawi, Mali, Mauritania, Morocco, Mozambique
Namibia, Niger, Nigeria
Republic of the Congo, Rwanda
Sao Tome and Principe, Senegal, Sierra Leone, Somalia, South Africa, South Sudan, Sudan
Tanzania (including Zanzibar), Togo, Tunisia
Uganda
Western Sahara
Zambia, Zimbabwe
Americas and Caribbean
Belize, Bolivia, Brazil
Colombia, Cuba
Dominican Republic
Ecuador, El Salvador
Guatemala, Guyana
Haiti, Honduras
Nicaragua
Peru
Suriname
Venezuela
Asia and the Middle East, Eastern Europe
Afghanistan, Armenia, Azerbaijan
Bangladesh, Belarus, Bhutan, Brunei
Cambodia, China (excluding Hong Kong and Taiwan)
Georgia
India, Indonesia, Iran, Iraq
Jordan
Kazakhstan, Kuwait, Kyrgyzstan
Laos, Lebanon
Malaysia, Moldova, Mongolia, Myanmar (Burma)
Nepal, North Korea
Oman
Pakistan, Philippines
Qatar
Russia
Saudi Arabia, Sri Lanka, Syria
Tajikistan, Thailand, Timor-Leste (East Timor), Turkey, Turkmenistan
Ukraine, United Arab Emirates, Uzbekistan
Vietnam
Yemen
To learn more about how CDC determines risk for importing dog rabies, click here.