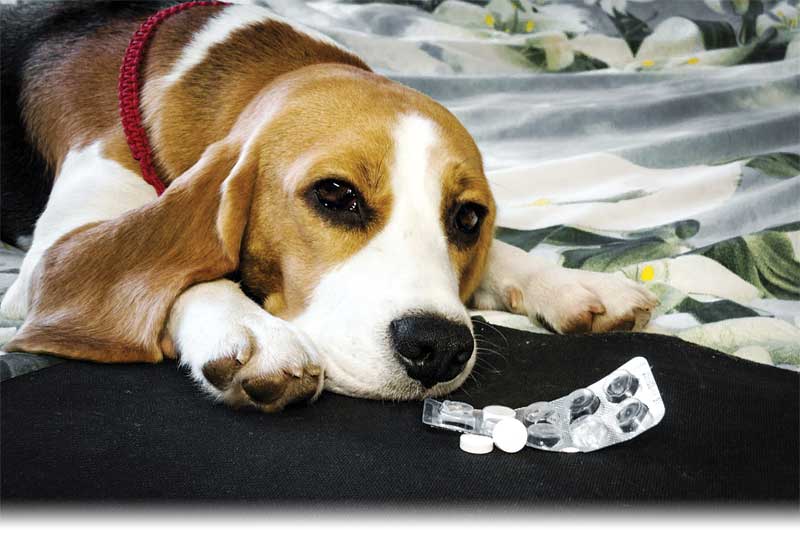 As the veterinary pharmacy landscape continues to move away from traditional in-clinic sales, practice owners are left wondering how to regain some of their lost revenue, especially for the sale of parasite preventives and prescription foods. These days, clients can buy their meds from almost anywhere, from online pharmacies to big-box stores like Target and Wal-Mart to mass pet retailers like PetSmart and Petco. In the past, not all clients realized that they can buy their medications and prescription food outside the walls of the veterinary hospital, but today's consumers are savvy about their many different options.
"When other pet-focused pharmacies first came onto the market, they gained a foothold by promoting themselves as less expensive than the veterinarian," said Christy Fox, online store coordinator for Midwest Veterinary Supply in Lakeville, Minn. "Since then, it has become second nature for many consumers to check online prices prior to making a purchase."
But price alone is not the only reason clients are shopping elsewhere. More than ever before, time is money. Busy pet owners value being able to refill their pet's medication online from their phone or pick up their pet's heartworm preventive when they pick up their own prescription from Target.
"A lot of times you automatically think that all the client cares about is money, and although that may be true for some demographics and some hospitals, I don't think it's a fair conclusion to jump to," said Stith Keiser, CEO and director of client experience at Blue Heron Consulting based in Pullman, Wash. Keiser currently owns four veterinary practices.
To combat revenue loss, Keiser recently elected to open an online pharmacy with home delivery for his Arroyo Veterinary Hospital.
"We determined that our clients valued convenience above and beyond just price," Keiser said. "We tracked our clients who come in and buy a bag of [prescription food] to see how many come back and order from us again, and found that a lot didn't. So for our online pharmacy, one of the big items we're pushing now is diet. We're not discounting our diets online, but we're enabling clients to order in their pajamas and have it delivered to their house. Convenience is a big piece of it."
Personalized online pharmacies
Setting up an online pharmacy with home delivery is probably the best way clinics can recoup lost pharmacy revenues. The benefits of such a service extend to both clinic and clients.
"Online store solutions help veterinary practices increase their revenue and expand their product selection without the need to physically stock every item," Fox said.
Midwest Veterinary Supply offers MyVetStoreOnline for companion animals, MyEquineStoreOnline for horses, and MyPharmStoreOnline for food animal.
"Each practice's online store is unique, as the clinic chooses which products to offer and is also able to set the pricing for those items," Fox said. "With online store platforms, veterinary practices are able to balance the combination of in-clinic and online retail sales that works best for their needs."
Setting up an online pharmacy allows you to essentially sell a wide variety of products without incurring the costs of carrying a huge amount of inventory. For instance, instead of carrying five or more different flea and tick products, you can stock just one or two preferred products to sell in-clinic, and if a client really wants a different product, that client can still buy it from you via your online store. This approach allows the practice owner to streamline the clinic's inventory and carry only those medications and products that are used frequently.
"It's truly their pharmacy, an extension of their in-hospital pharmacy," said Kristin Dance, VMD, senior key account Manager for Portland, Ore.-based VetSource, which offers online pharmacy/home delivery services for veterinary hospitals. "They're in complete control of pricing and products, so essentially they determine what their revenues and their profits are going to be based on how they choose to approach home delivery. Our catalog team evaluates pricing online on a very regular basis and provides that as default pricing for veterinary hospitals to use if they choose to."
Several different companies can set clinics up with their own online pharmacy and home-delivery service. Although details vary depending on which company you go with, you generally get your own website through which clients order their prescriptions, parasiticides, and prescription foods. The veterinarian approves all pharmaceutical orders before they are shipped. You set your own prices, although some companies, including VetSource, offer pricing templates based on average online prices of products.
A benefit of using such a service is increasing compliance.
VetSource recently launched an app that makes it quick and easy for hospital staff to set clients up with home delivery right from the exam room.
"They can enroll a client in home delivery, set up a prescription and complete the transaction, including payment, in less than 45 seconds," said Dr. Dance. "It gives you the ability to close the gap on your recommendations before that client ever leaves the hospital, knowing that they're going to be following your recommendations for the treatment protocol."
Most companies allow you to set the client up with automatic refills and automatic shipping. MyVetStoreOnline also offers a tool called Easy Dose It! to help clients afford important monthly medications like heartworm preventives by charging for them and mailing them monthly without an upcharge.
"With the significant percentage of pet owners that are not appropriately dosing their dogs and cats for heartworm, flea, or tick prevention, Easy Dose It! provides each client an option that allows them to protect their pet within their budget," Fox said.
Opening an online pharmacy is a way to keep client dollars in the clinic, but practice owners might be concerned about the costs associated with home delivery.
When considering whether to get started with an online pharmacy and home delivery, Keiser analyzed the soft costs associated with his hospital's in-house pharmacy.
"We were paying somebody to be an inventory manager, we were paying somebody to unpack it, we were paying somebody to stock the shelves, and we were paying somebody to track our inventory," he said. "When you start looking at those soft costs associated with pharmacy items, on average, you could add an additional 25 to 40 percent to your cost base. For us, moving to an online pharmacy has allowed us to reduce the costs to the hospital."
Other ways to compete with the big guys
If you're not ready to open an online pharmacy, you still can maximize pharmacy revenues. First, take a careful look at 
your inventory.
"I'm a big believer in inventory management in general," Keiser said. "We have an inventory manager, we track our inventory, we use our computer system to track our inventory, and we do 'just in time' ordering so we're not doing a lot of those bulk buys. Having inventory sitting on the shelf is money sitting on the shelf, and we definitely try to minimize that."
Consider what you stock. For instance, if you carry every prescription diet available but find that your doctors recommend or use only a small number of diets, reconsider how much variety is really necessary, especially for those products that aren't big sellers. Reviewing your inventory with a fine-toothed comb and paring down to the products you use and sell the most can free up cash for other things.
Also capitalize on the fact that there are some things a veterinarian can do that big-box pharmacies can't. For example, a compounded medication might be indicated if an FDA-approved drug does not meet a patient's needs for any reason. Having a good working relationship with a trusted compounding pharmacy is great for those times when a patient requires something unique.
"Compounded medications [are sometimes prescribed] when the active ingredient isn't available in a commercial drug, when the strength needs to be significantly altered, if the patient has a sensitivity to an ingredient in a commercial drug, when there is a compliance issue with an FDA-approved drug and the patient needs an altered dosage form, such as a suspension instead of a pill, or a flavored medication to make it easier for a caregiver to administer," said Marcy A. Bliss, president and CEO of Wedgewood Pharmacy, a compounding pharmacy based in Swedesboro, N.J.
A veterinarian's knowledge and experience with medications, parasiticides, and prescription foods is worth more to a client than saving a few dollars, she added.
"A veterinarian is in the best position to work with a client if there is a problem or concern with a drug," Bliss said. "A veterinarian's expertise and skills in solving challenges, medication or otherwise—which should include a knowledge of when to use compounded medications—contribute to his or her reputation, the ultimate lure for any business."