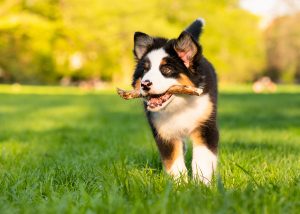 Data from more than 225 pet industry professionals reveals a dramatic increase in demand for sustainable products.
According to a new report by the World Pet Association (WPA) and the Pet Sustainability Coalition (PSC), only 23 percent of pet industry professionals rank their own sustainability program as effective, while 26 percent report they have no sustainability program at all.
The 2019 Industry Report on Trends in Sustainability focuses specifically on highlighting rapidly advancing business opportunities for environmentally and socially friendly pet product companies. It also looks at where companies are encountering road blocks to successful sustainability programs, as well as what tools and resources are available within the industry.
The report's data shows a large increase in pressure on businesses to expand their responsibility strictly from shareholder value to now include demonstrating sustainable treatment of communities and environments where they do business.
The study says this increase in accountability for businesses is fueling a need for more education to inform the industry about what is expected and where their current performance is, tools to ease implementation, and collaborative opportunities, particularly for small businesses.
To download the full report, click here.