Under a new program at Ross University School of Veterinary Medicine (RUSVM), incoming 2016 veterinary students will receive a free iPad custom-designed with learning apps. The PawPad, as the university nicknames it, aims to offer a digitally advanced multimedia learning experience.
"This is an important advancement in the way we serve our students as digitally native learners," said Guy St. Jean, DVM, interim dean of RUSVM. "We expect the iPad program to enhance our students' learning experience and support mastery of the curriculum, and we are proud to be an early adopter of this in veterinary education."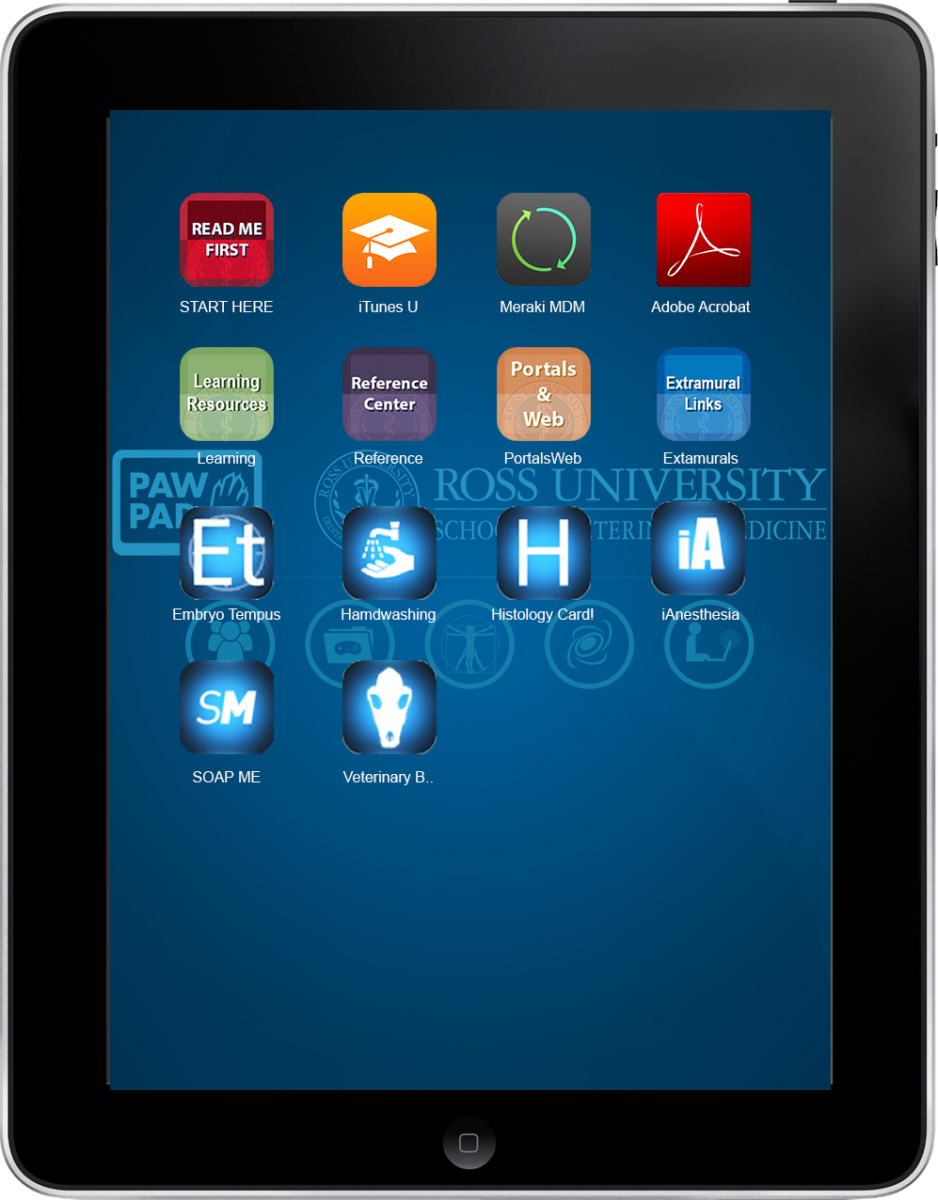 Each PawPad includes customized learning apps that deliver gaming and multimedia presentations of material contained in the RUSVM curriculum. The PawPad also offers apps that have direct access to tools used by students such as the online student portal, library reference material, e-books and outside learning apps that help reinforce learning material.
RUSVM faculty members helped design the apps and participated, with students, in a pilot program in fall 2015. The customized applications were especially designed for first-semester students, according to the university. The program will be phased in with each successive class.
A one-time educational fee was assessed to support the launch of the program.
Two staff members who are certified in Apple education resources will assist faculty in creating additional course materials for lectures, study materials and iBooks/iCourses.