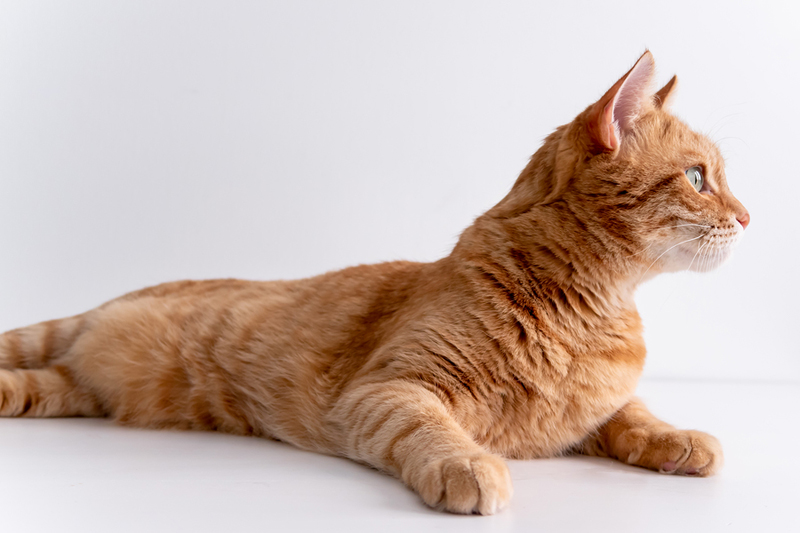 Veterinarians should not test pets for COVID-19 without first consulting with public and animal health officials, the American Veterinary Medical Association (AVMA) says.
The recommendation is echoed by the U.S. Centers for Disease Control and Prevention (CDC), the United States Department of Agriculture (USDA), the American Association of Veterinary Laboratory Diagnosticians (AAVLD), the National Assembly of State Animal Health Officials (NASAHO), and the National Association of State Public Health Veterinarians (NASPHV).
The announcement coincides with this week's news that two cats in New York tested positive for SARS-CoV-2, the virus that causes COVID-19. The animals, who live in different areas of the state and are expected to make a full recovery, are believed to have contracted the virus through contact with infected humans.
At this time, there is no evidence suggesting pets can transmit COVID-19 to humans, AVMA says, adding more testing is needed to understand how different animals could be affected by the virus.
"The clinical picture of SARS-CoV-2 infection in animals is not well-described, because there have been so very few cases in animals," the association said in a statement.
"Based on what is known from experimentally induced SARS-CoV-2 infections in animals; those few SARS-CoV-2 infections that animals have incidentally acquired from people; and what is known about other coronaviruses (including SARS-CoV-1), animals may present with a combination of fever, lethargy, and clinical signs of respiratory (e.g. coughing, difficulty breathing or shortness of breath, nasal discharge) and/or gastrointestinal (e.g. vomiting, diarrhea) illness.
"These clinical signs are not at all unique to SARS-CoV-2 and, as such, veterinarians are strongly encouraged to rule out more common causes of these clinical signs in animals before considering testing for SARS-CoV-2."
The organizations have published guidelines addressing situations and conditions when an animal should be tested for the virus. To access it, click here.
Additionally, until more is known about COVID-19 and its effect on animals, CDC recommends the following:
Do not let pets interact with people or other animals outside the household.
Keep cats indoors when possible to prevent them from interacting with other animals or people.
Walk dogs on a leash, maintaining at least six feet from other people and animals.
Avoid dog parks or public places where groups of people and dogs gather.
Additionally, if you are sick with COVID-19, avoid contact with pets just as you would with people. Specifically:
Have another member of your household care for your pets, when possible.
Avoid contact with your pet, including petting, snuggling, being kissed or licked, and sharing food or bedding.
If you must care for your pet or be around animals while you are sick, wear a face mask and wash your hands before and after you interact with them.
For more information, click here.