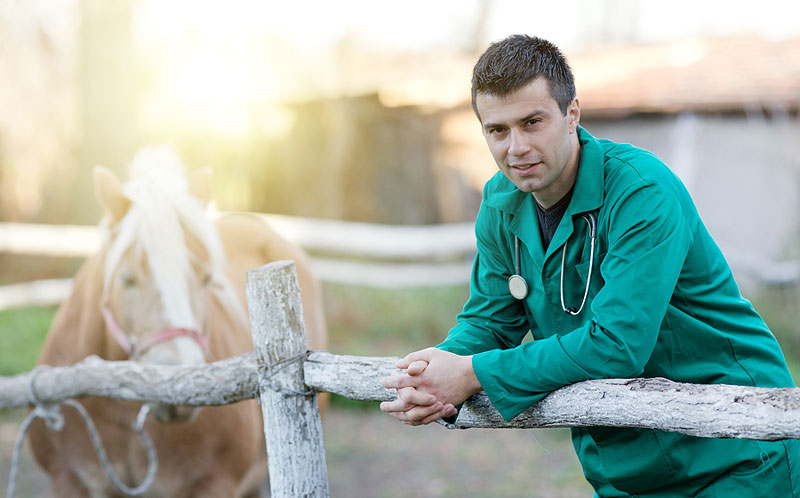 Legislation aimed at minimizing student debt and improving access to veterinary care in America's rural areas has been reintroduced in the U.S. House of Representatives.
Launched with support from the American Veterinary Medical Association (AVMA), the proposed bill would expand on the Veterinary Medicine Loan Repayment Program (VMLRP), which provides food animal and public health veterinarians up to $25,000 a year for student loan repayment in exchange for at least three years of service in one of the U.S. Department of Agriculture- (USDA-) designated rural veterinary shortage areas.
Specifically, the VMLRP Enhancement Act (VMLRPEA) would remove a withholding tax to maximize funding and allow the program to reach more communities in need of veterinary services in each cycle, AVMA says.
"The proposed legislation reintroduced is a common-sense solution to enhancing a program that helps address two of the biggest challenges the veterinary profession faces: student debt and rural veterinary shortages," says AVMA president, Douglas Kratt, DVM.
Due to the current withholding tax on service awards, 37 percent of the limited federal funding provided to the program is returned to the U.S. Department of Treasury, according to the association. Since 2010, 1,632 veterinarians have applied to the VMLRP, but only 552 have received service awards.
"Eliminating the tax on VMLRP service awards would allow more veterinarians to reach rural communities that need their essential services," Dr. Kratt says. "We applaud this action taken by Congress and the AVMA looks forward to working with the House and Senate to enact this bill into law."
Sponsored by Reps. Kurt Schrader, DVM (Oregon), and Dusty Johnson (South Dakota), co-chairs of the Veterinary Medicine Caucus, the VMLRPEA was reintroduced in the House of Representatives by Reps. Ron Kind (Wisconsin) and Adrian Smith (Nevada). A Senate companion bill is expected to be reintroduced soon.
"Recruitment and retention of veterinarians in rural practice continue to be a challenge for the profession," says K. Fred Gingrich, DVM, executive director of the American Association of Bovine Practitioners (AABP). "The VMLRP has proven successful with retention; however, the tax implications for the award decreases its impact factor. AABP supports the passage of the VMLRP Enhancement Act to further the reach of this program to veterinarians in rural practice. Retaining these colleagues in underserved areas has implications on animal health, food safety, and welfare."
To contact Congress on this issue, click here.