Suggested Veterinary Products
Follow Veterinary Practice News on Twitter at @vetpetnews.
Marv Maul, a former rural veterinarian, jokingly considers himself "a member of the exclusive veterinary society called the Order of the Green Armpit," according to The Gazette. In other words, he's had his arm so far up a cow's rectum that he was able to feel its uterus to determine if it were pregnant. A right-handed man, this was something he always did left-handed. That, and throw a Frisbee.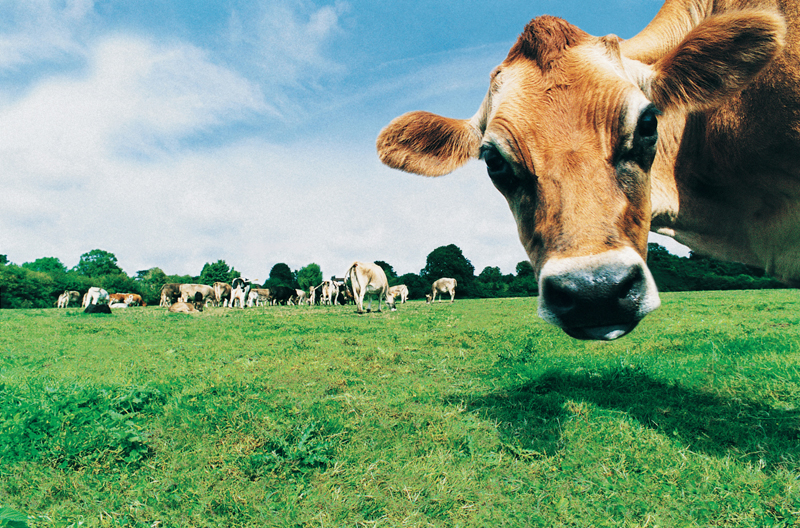 THINKSTOCK
Maul grew up around animals on his family's ranch in Kiowa, Colorado. The cattle ranch, started in the 1870s in Elbert County by Maul's great-grandfather, is still family-run.
Farming was a big part of living at the Maul ranch, since they grew corn silage and alfalfa hay to feed their cattle. Maul and his three older brothers spent a lot of their childhood doing hard work, but they were also happy. Since his father did not believe in the newer farm machinery, Maul collected hay using a horse-drawn sulky rake. Dangers presented themselves often in such a life, such as an accident with a hay rig and some wild horses; however, Maul did not suffer any serious injuries.
Although Maul spent most of his childhood around farm animals, it wasn't until he lost his steer to bloat that working with animals became a possibility. Seeing it happen and frustrated over not knowing what to do, Maul turned to Colorado State University's veterinary school. That decision did not mean he was sure he was going to be a veterinarian. In fact, Maul had been in the Air Force ROTC for almost six years. He thought he would enlist in the Air Force.
His schooling led to a choice: take the first lieutenant commission in the Air Force or defer the draft by opening a veterinary practice in an area with no veterinarians: Elbert County.
"I didn't know what to do," Maul told The Gazette. "I decided to reject my commission and start my practice right away. To this day, I don't know if I made the right decision."
Being in a rural area, Maul handled mostly large animals — cattle, in particular. His exclusive membership was soon sealed. Determining the existence of a pregnancy as well as the stage of it was a service Maul provided that ranchers greatly desired.
He became very proficient at this service, seeing thousands of cows over the 10 years he worked as a veterinarian. But driving 60,000 miles year after year on unpaved roads took its toll. At the suggestion of a representative, Maul applied for a job at The Upjohn Co. His expertise with cattle was required for a new drug. Although that drug did not come into fruition, Maul found himself in a new industry — animal pharmaceuticals.
Now retired and living with his wife of 56 years in Colorado, Maul has warm memories of his decade as a rural veterinarian.
Previous: Veterinary Oncologist Says Career Saved Her Life
Want more Veterinary Practice News? Go here.