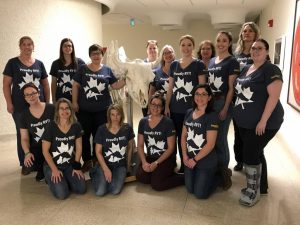 The Registered Veterinary Technologists and Technicians of Canada (RVTTC) is the newest affiliate member of the World Small Animal Veterinary Association (WSAVA) Global Veterinary Community.
"WSAVA is excited to welcome the RVTTC as an affiliate member and as such, all of their members to the WSAVA Global Veterinary Community," said Walt Ingwersen, DVM, DVSc, DACVIM (SAIM), WSAVA immediate past-president.
"Our strategic plan recognizes the value of all companion animal team members to achieving the WSAVA vision and mission, of which veterinary technicians are an integral member."
The announcement came at the WSAVA general assembly in Singapore on Sept. 24.
Nationally, the RVTTC and the Canadian Veterinary Medical Association (CVMA) work together closely on a variety of committees honoring their memorandum of understanding to support and progress veterinary medicine in Canada.
In 2016, the RVTTC became the first veterinary technician association to join the World Veterinary Association.