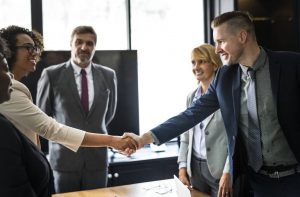 SAGE Centers for Veterinary Specialty and Emergency Care and Chicago Pacific Founders Fund (CPF), a health-care investment fund, have entered into a partnership to expand SAGE's doctor‐led, medicine‐first care model.
"We are excited to be working with the partners of SAGE and its team of veterinarians," said Larry Leisure, co-founder and managing director of CPF.
"Together, we look forward to building a premier independent specialty veterinary practice. We have committed additional resources and capital to accelerate SAGE's growth strategy, geographic expansion, and organic growth."
SAGE currently comprises a team of 80 veterinarians and 370 supporting staff members, serving approximately 40,000 new patients annually.
"We look forward to supporting SAGE in forging partnerships with veterinarians with a shared passion for meeting the rapidly growing need for clinical quality veterinary care," said Krista Hatcher, partner in CPF.
According to SAGE chief executive officer Gina Del Vecchio, the partnership with CPF allows the company to preserve its veterinarian‐led culture, expand access to care, and accelerate the next phase of its growth strategy.