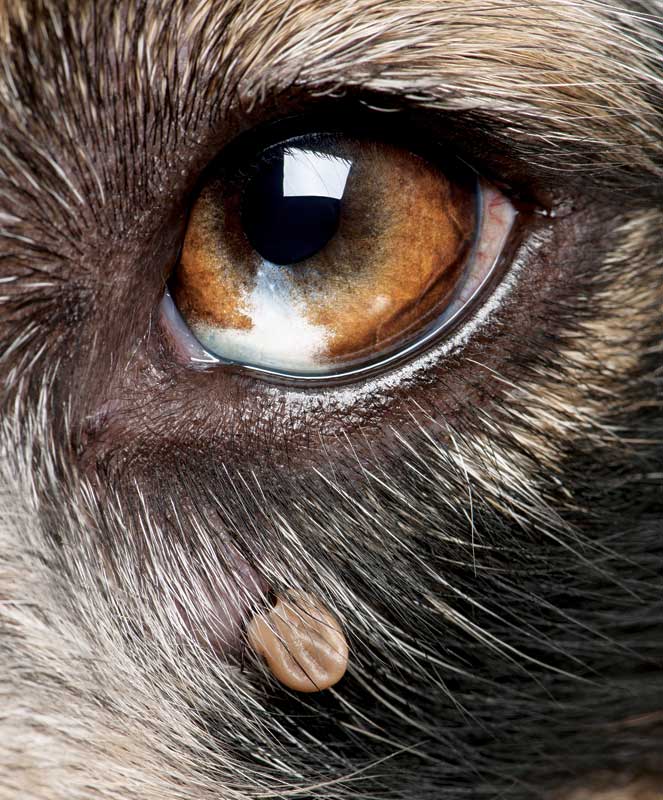 Clients simply aren't getting the message when it comes to preventing fleas, ticks, and in particular heartworm.
"Despite the knowledge we have regarding heartworm disease, and the fact that heartworms are known to be transmitted throughout the U.S., the number of doses of prevention appear to have decreased from 2016 to 2017," said Stephen Jones, DVM, past president of the American Heartworm Society and practice partner at Lakeside Animal Hospital in Moncks Corner, S.C. "This is a frightening trend and does not reflect a single product, but appears to be across all product lines."
With current weather patterns contributing to the parasite problem, pets are more in need of prevention than ever before. Heartworm in particular is now present in geographic regions that used be considered heartworm free.
"Canine heartworm has been diagnosed in every state in the United States, including Alaska and Hawaii," said Heather D.S. Walden, MS, Ph.D., veterinary parasitologist and Companion Animal Parasite Council (CAPC) board member. "The development of ticks can vary based on species, geographic location, and climatic factors in each location, so there cannot be an overall assumption made for each species. Fleas are similar and rely more on temperatures and relative humidity for optimal development."
With fleas, ticks and heartworm more prolific than ever, year-round prevention for all parasites should be standard for all pets.
"The days of seasonal administration of heartworm preventives in the northern half of the U.S., especially the northeast, where the overwhelming majority of people live in urban areas, need to go away," said Charles Thomas (Tom) Nelson, DVM, medical director at the Animal Medical Centers of N.E. Alabama, based in Anniston, and executive board member of the American Heartworm Society. "Changes in mosquito vectors, urban heat island effect, and global warming have extended the transmission season where most people live."
Such changes in mosquito vectors necessitate new strategies of attack to keep pets safe from heartworm infection.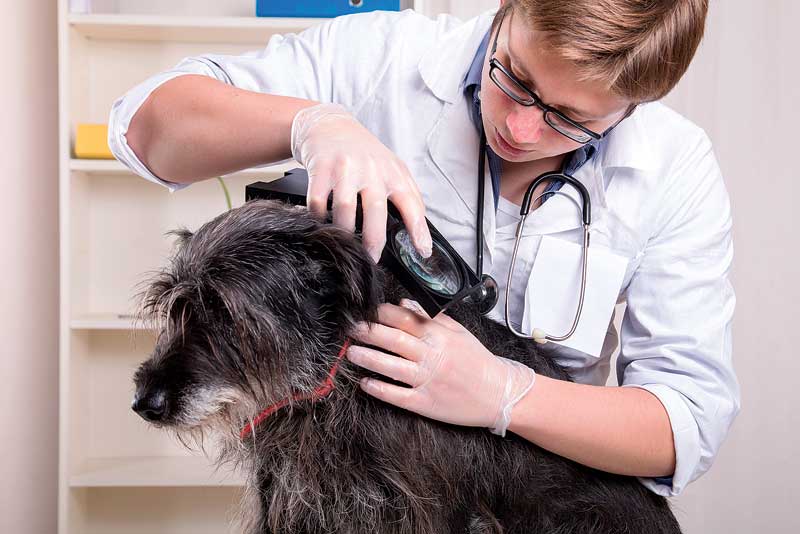 "The newest thing that's come out in the last two years or so is really looking at the vector and looking at the increase in mosquitoes, and instead of just killing the heartworms once they're in the pet, killing the mosquitoes or trying to prevent mosquito exposure or bites," Christopher J. Rehm, Sr., DVM, of Rehm Animal Clinics of Mobile and Baldwin Counties in Alabama, president of the American Heartworm Society, referencing a study by John McCall1,2 using a resistant strain of heartworms.
In the study, the group that received both a mosquito repellent/killer and heartworm preventative had no heartworms. Pets that received just heartworm prevention all got heartworms, but they got fewer heartworms than the control dogs, which didn't receive any prevention. Of the dogs given mosquito repellent only, roughly half got heartworms and half didn't.
"If we're protecting the dog on the outside and the inside, then we're going to have a better chance of preventing heartworm disease," Dr. Rehm said.
 ELANCO ANNOUNCES NEW PREVENTATIVE IS FDA APPROVED TO TREAT, PROTECT AGAINST FLEAS, TICKS
Elanco Animal Health's Credelio, a new monthly oral tick and flea option for dogs, has gained FDA approval.

Credelio protects against lone star, American dog, black-legged, and brown dog ticks, as well as fleas.

In a field study, 100 percent of Credelio tablets were administered successfully and dogs accepted 94 percent of them when offered by hand, in an empty bowl, or with food, according to the company.

The product's active ingredient, lotilaner, circulates in the dog's blood stream, targeting the receptors of ticks and fleas when they bite the dog. In clinical studies, Credelio killed 100 percent of fleas within 12 hours for the entire month. Credelio starts to kill ticks and fleas in just four hours; when given with food, it reaches peak blood levels within two hours of dosing, the manufacturer stated.

Credelio will be available in four tablet strengths for dogs and is approved for puppies and dogs from 8 weeks of age and older and 4.4 pounds and greater.

Visit credelio.com for more information.
Compliance struggles
With effective preventives available in oral, topical, and injectable forms, veterinarians and pet owners have the tools to keep parasites off pets. So why are so many pets unprotected? Lack of compliance comes in many forms, including clients who don't see the need for preventives, those who are confused about the products they're using, and still others who simply forget to give the preventive every 30 days.
Clients are more confused about the prevalence of parasites and the diseases they transmit than you might think.
"It is easy to assume all pet owners understand these diseases because someone has informed them at one point in time," Dr. Jones said. "However, repeated efforts to educate and to stress the importance of prevention are necessary if we are to expect our clients to comply with administering preventive medication, especially on a continual basis."
Dr. Walden suggests using CAPC parasite prevalence maps in the clinic to demonstrate to clients that tick-borne disease like Lyme might be more prevalent in their area than they thought.
"Making sure clients are educated regarding preventing not only the fleas and ticks that can infest their pets and their homes, but also the potential disease agents and other parasites these arthropods can carry can help drive home the message and the importance of year-round protection," she said.
The plethora of products that are available, some without
a prescription, often adds to client confusion.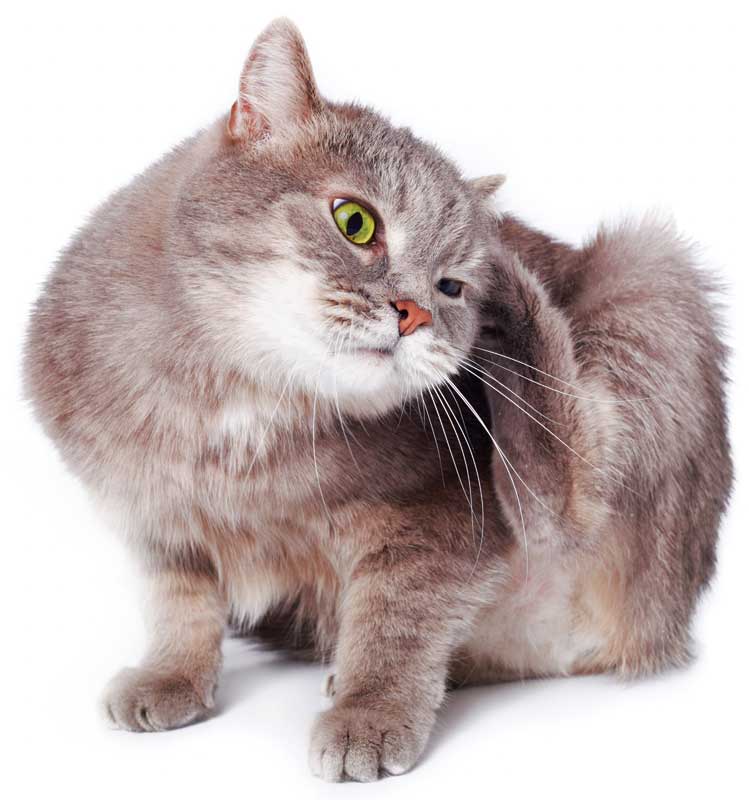 "Many owners believe the products they purchase from a big-box store protect their pets from all parasites when all they may be receiving is flea control," Dr. Nelson said.
Skipped doses is another effective prevention roadblock. Many pet owners who purchase medication miss doses simply because they forget.
"If it's still in the box then it doesn't do the pet any good," Rehm said, who adds that compliance nationwide is less than 50 percent for dogs and just 2 percent for cats. "We live a very hectic and busy life and sometimes you might get that reminder when you're out of town or when you're doing something else and you don't make good on it."
To help your clients remember, employ a variety of reminder methods, both high tech and a few old school.
"Most people have smart phones, I just tell people when they give that first dose to ask Siri to set up a reminder," Rehm said. "Some people have their online pharmacy set up to where their clients are getting their preventative delivered monthly. My personal system is I have a sticker on the first day of the month and I put an X through it with a Sharpie when I administer it."
Jones suggests that clients use repeating alerts on Google calendar or store the preventives in the same place as another monthly task, such as in a file with household bills.
Also consider using automated reminders for prescription refills.
"Reminders are used in the majority of practices for vaccinations and testing, but not near as often for purchasing parasiticides (approximately 25 percent)," Nelson said. "With today's practice management software, reminders to administer as well as refill medications can be easily set up and sent as emails or text messages as not to incur any printing or mailing cost."
Strongly recommending clients give parasite prevention year-round rather than seasonally is another way to improve compliance. It's easier to remember to give the medication every single month rather than select months out of the year. This is also a sound recommendation in the face of warmer and wetter climate conditions, which lend to more parasites 12 months out of the year.
Finally, for some clients, cost is certainly a deterrent to giving parasite preventives.
"The second most common reason pet owners miss doses of prevention or stop giving it completely is because of expense," Jones said. "Making certain that the cost-conscious client is aware of less expensive options for prevention is often very helpful in increasing both acceptance and compliance."
Education key
The importance of discussing parasite prevention at every single visit cannot be overstated.
"Annual to biannual physical exams remain the mainstay of a strong relationship between veterinarians, clients and patients, and also allow the opportunity for questions regarding parasite preventative, compliance and concerns to be addressed," said Heather B. Loenser, DVM, senior veterinary officer with the American Animal Hospital Association. "While it can be difficult to cover all the topics necessary in wellness appointments, it behooves the veterinarian and the staff to ensure that the client understands these recommendations, and educates them to the level where they comply."
 DRUG-RESISTANT HEARTWORM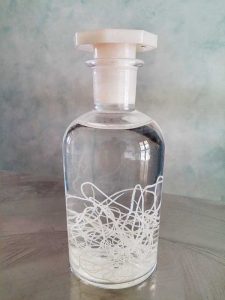 The topic of drug-resistant heartworm is trending, most recently with the case of a Metairie, La., Labrador retriever. We know heartworm resistance is real, but just how big of an issue is it?

"We have known that drug-resistant strains of heartworm have existed for a while, even though it is uncommon," said Heather D.S. Walden, MS, Ph.D., veterinary parasitologist and Companion Animal Parasite Council board member. "This case is not surprising, and is one of three verified in Louisiana so far. This is one of many reasons why [annual testing] is so important."

According to Christopher J. Rehm, Sr., DVM, of Rehm Animal Clinics of Mobile and Baldwin Counties in Alabama, president of the American Heartworm Society, the four preventive drugs—selamectin, ivermectin, milbemycin oxime, and moxidectin—are still highly effective.

"I believe there are enough studies out there that show that all the macrocyclic lactones do what they're supposed to do," he said. "There are some advantages to some over the others in certain areas, and those advantages are generally in the application or the administration or convenience or palatability. What we've seen with resistance is it's not dose related."

Drug resistance is far less of an issue than other issues surrounding heartworm prevention, specifically lack of prevention use, missed doses or inadequate doses, according to Dr. Rehm.

"Resistance is not a big player really," he said. "Even in the Delta, Dr. Clarke Atkins did a very exhaustive study, and he found that just a little over 1 percent of all the lack-of-efficacy reports that he reviewed could not be explained by anything other than resistance. Roughly 99 percent of all the heartworm positives that he reviewed when he did his case review could be explained by missed doses or improper dosage."
References
1 McCall JW, Hodgkins E, et al. (2016, August). "Blocking of the transmission of Dirofilaria immitis L3 (JYD-34 ML resistant strain) from infected mosquitoes to dogs and prevention of infection in dogs treated topically with dinotefuran-permethrin-pyriproxyfen and orally with milbemycin oxime alone or in combination." Abstract presented at the meeting of the American Association of Veterinary Parasitologists, San Antonio, Texas.
2 McCall JW, Hodgkins E, Varloud M, Mansour A, DiCosty U. (2015, July). "Inhibition of the transmission of Dirofilaria immitis to mosquitoes by weekly exposure to microfilaremic dogs treated topically with dinotefuran-permethrin-pyriproxyfen." Abstract presented at the meeting of the American Association of Veterinary Parasitologists, Boston.
3 bit.ly/2DDMkHT