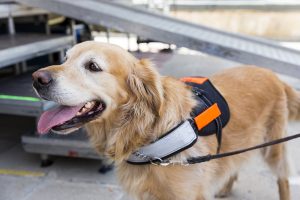 Service animals impacted by the ongoing government shutdown can now receive free emergency veterinary care.
Compassion-First Pet Hospitals is offering care at no cost to all Transportation Security Administration (TSA) and government service animals in need of emergency treatment in more than 10 states.
"We are honored to have these animals serve in vital roles within our government," said John Payne, chief executive officer of Compassion-First Pet Hospitals.
"It is our responsibility to ensure they are healthy and are not put at risk during the shutdown."
Animal caregivers can simply bring the animal in need to one of the hospital locations and provide government ID.
To locate a Compassion-First Pet hospital, click here.