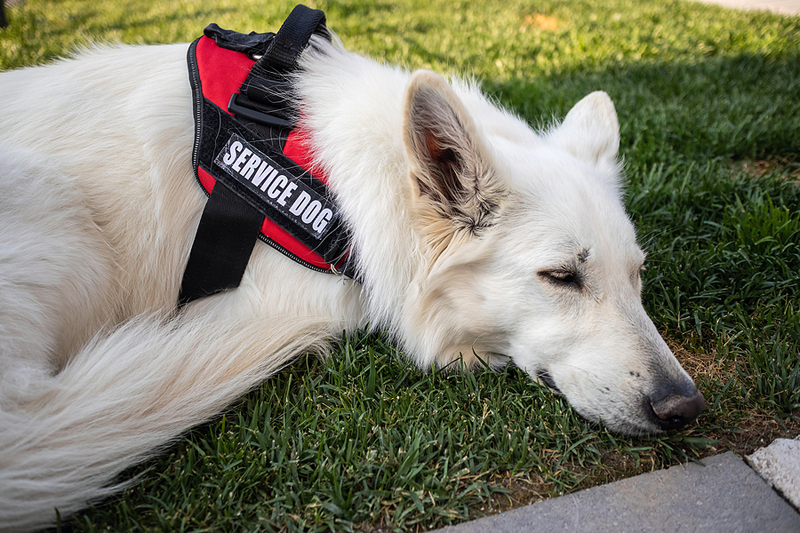 Service dog training and its impact on children with autism spectrum disorder (ASD) and their families is set to be explored in a new study supported by the Human Animal Bond Research Institute (HABRI).
The organization has announced funding for a research project to evaluate the impact of service dog training programs and service dog matching on ASD-diagnosed children and their families.
Children with ASD may have differences in social interaction and communication, and could also experience comorbid conditions, such as anxiety, HABRI reports. While previous studies have demonstrated the benefits of dog ownership for ASD-diagnosed children and their families, including increased social skills and reduced stress, there remains a lack of research on the potential benefits of trained service dogs for this population.
"Service dogs represent a relatively new, yet increasingly popular approach for assisting families that include an autistic child," says the study's principal investigator, Gretchen Carlisle, PhD, a research scientist at the University of Missouri College of Veterinary Medicine's Research Center for Human Animal Interaction (ReCHAI). "This research will further our understanding of the impact of these dogs on the health and well-being of autistic children and their families."
Preliminary research conducted by Dr. Carlisle highlights the importance of families viewing their pet dogs as a good match with their children. Trained service dogs, which tend to have a calm temperament, are theorized to be more likely to be accepted as a suitable fit.
The study will use a cross-sectional survey of parents of children with ASD. Data collected will be used to compare those who are on a waitlist to receive a service dog, those who are in the training process to be matched with a service dog, and those who are already matched with a service dog.
Additionally, a longitudinal study will be conducted following parents as they progress from the waitlist, through the training process, and up to one year after matching with a service dog.
"We expect to find autistic children and their families will benefit from participating in a service dog training program and being matched with a service dog, including displaying reduced symptoms of autism, lower anxiety, and improved family function," Carlisle says. "It is our hope this research can be used to inform service dog training organizations and parents considering a service dog for their autistic child."
"More data demonstrating the benefits of service dogs for autistic individuals will empower families to make informed decisions regarding how to support the health and well-being of their family," adds HABRI's president, Steven Feldman.