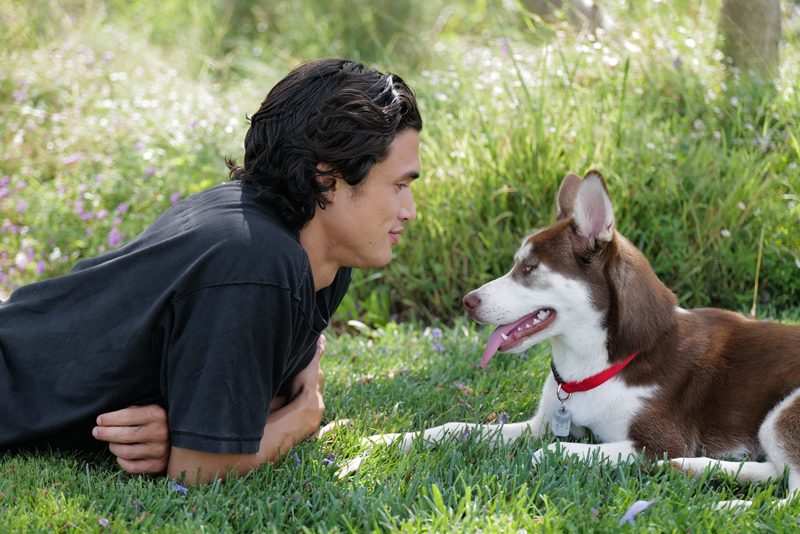 Finding forever homes for stray animals is at the center of Purina One's newest celebrity partnership.
The brand has teamed up with Riverdale actor, Charles Melton, on a new campaign aimed at promoting and encouraging shelter adoptions.
Melton recently became a pet owner for the first time to a husky named Neya, and hopes his "life-changing" journey of pet adoption will inspire others to follow suit and, ultimately, reduce the number of pets living in shelters.
"The moment I saw Neya, it was love at first sight and I couldn't resist taking her home," Melton says. "Shelters are full of pets that have been lost or abandoned, and I'm delighted to partner with Purina One to raise awareness of pets, like Neya, who had lived in three different homes with several different owners before finding her forever home with me at 12 weeks old."
"Providing a shelter pet a forever home is a life-changing experience for both the pet and their human," adds Purina's global pet behavior and welfare expert, Sandra Lyn, PhD. "It's important your adopted pet feels safe, supported, and loved during their acclimation period, which Charles has clearly done with his new pup, Neya.
"It will take patience, and a lot of one-on-one time, but as the dog adjusts to her new surroundings a strong bond will emerge."
Since the establishment of the Purina Shelter Champions program more than 15 years ago, Purina One has donated nearly 6.5 million lbs. of dog and cat food, worth more than $10 million, to shelters across the country, the brand says.