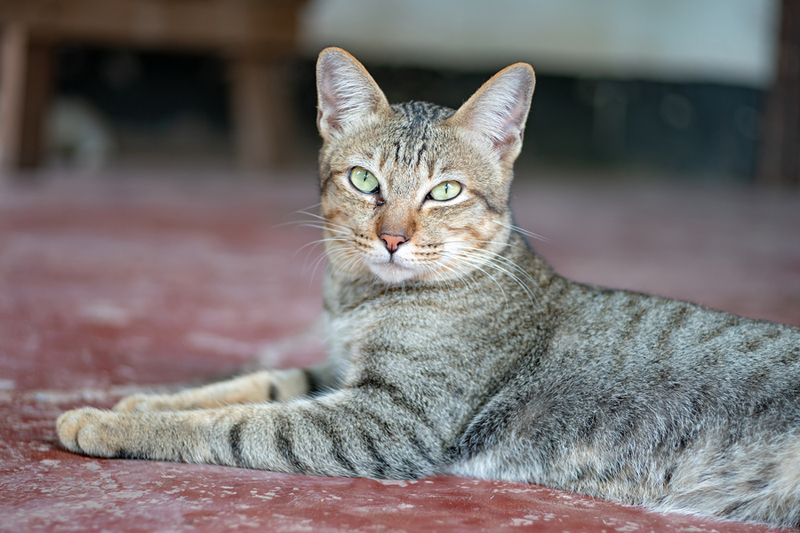 Suffering moderate burns and smoke inhalation might have a detrimental effect on the cardiovascular health of animals.
This is according to a new study out of the University of California, Davis, Veterinary Medical Teaching Hospital (UC Davis VMTH), published in Scientific Reports.
The findings were based on the examinations of 51 felines that were referred for treatment after experiencing burns and smoke inhalation during California wildfires in 2017 and 2018. Echocardiograms found more than half of the cats had heart muscle thickening and nearly 30 percent had blood clots or were found to be at a high risk of developing them.
Six of the cats in the study died or were euthanized due to cardiac issues during the course of their care.
"What was most surprising to us was the vast number of cats affected and the severity of their condition," says the study's lead author and assistant professor of clinical cardiology at UC Davis VMTH, Catherine Gunther-Harrington, DVM, DACVIM (cardiology).
While humans also experience cardiovascular changes after suffering burns, Dr. Gunther-Harrington says there is typically a correlation between the severity of the burns and the risk of these changes. This was not the case with the felines studied, she says.
"Many of these cats had moderate burns, but really severe heart changes," Gunther-Harrington explains.
While additional research is needed to better understand how the findings may impact human health, the study's authors says veterinarians should screen for cardiovascular changes in felines that have been exposed to wildfires.
"Most of these cats were able to survive and recover, despite the severity of their condition," Gunther-Harrington says. "That gives us hope because we know there will likely be more cats in the future injured in wildfires. The more we learn, the better care we can provide for them."
To access the study, click here.