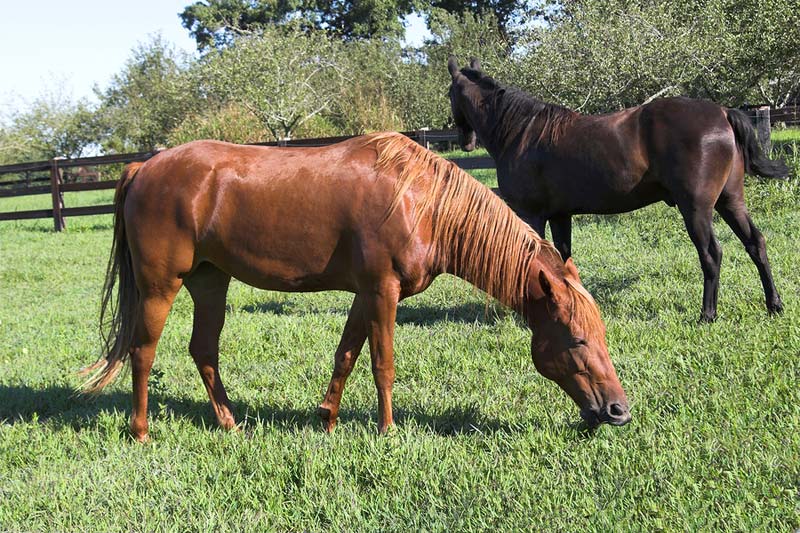 A measure to end the practice of soring horses has passed by a vote of 333 to 96 in the U.S. House of Representatives.
The American Veterinary Medical Association (AVMA), a longtime advocate of the Prevent All Soring Tactics (PAST) Act, expressed its satisfaction in the passing of the legislation.
"AVMA has worked with Congress for many years to stop the cruel and inhumane act of horse soring," says association president John de Jon, DVM. "We're delighted to see lawmakers working across the aisle to advance this important legislation and provide horses with the protection from abuse they so badly need."
AVMA says soring continues to be a pervasive issue, especially in Tennessee's walking horse industry, where deliberate pain is inflicted to exaggerate a horse's gait to gain advantage in horse shows.
Soring methods include the long-term application of harsh chemicals to horses' legs, the grinding of their soles to expose sensitive tissue, the insertion of hard objects such as nails between horses' shoes or pads and their soles, and the use of chains or other "action devices."
Although soring was made illegal in the 1970s, AVMA reports violations often go undetected because trainers and owners are able to exploit loopholes in the law, or form relationships with inspectors who overlook them.
The bill will now move to the U.S. Senate for consideration.
"We applaud the House for overwhelmingly passing the PAST Act to end this barbaric and indefensible practice that has marred the horse show world for decades," says Marty Irby, executive director at Animal Wellness Action. "Today's landslide vote is a powerful signal to the Senate that it should saddle up and end this cruelty to horses… once and for all."
"Thank you particularly to Representatives Kurt Schrader and Ted Yoho for their efforts on this issue," Dr. de Jon adds. "We are looking forward to working with Senate lawmakers to further support this legislation and we won't stop until the PAST Act becomes law and the soring of horses gets left in the past."