Suggested Veterinary Products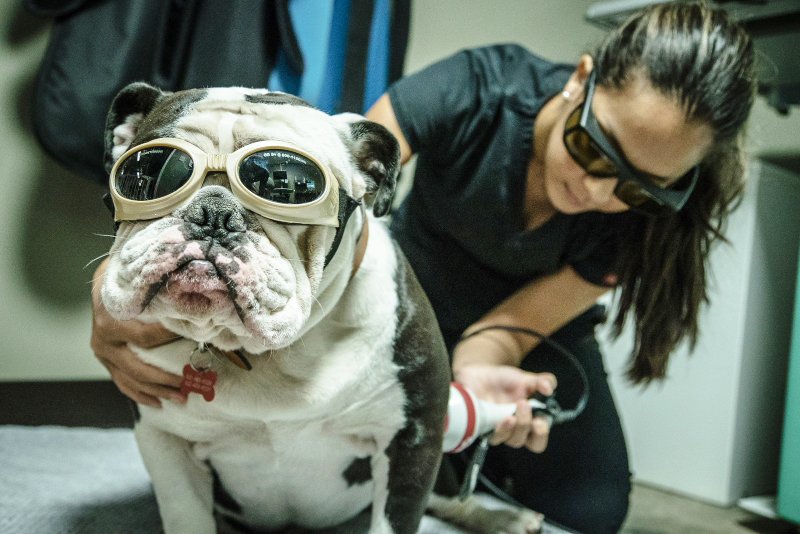 Some say not as many practices are using therapeutic lasers as there could or should be. But as new research continues to emerge, laser therapy becomes more accepted and is no longer viewed as an alternative approach.
It's hard to say just how much market penetration laser therapy equipment has had in the veterinary field. Some in the profession say lasers are found far and few in between; others say they believe that as many as half of veterinary operations may own equipment or may be considering a purchase.
But Randy Shinaut, DVM, owner of Vista Hills Animal Hospital in El Paso, Texas, thinks there aren't as many practices using lasers as there could—or should—at least in his area.
Dr. Shinaut, well connected in veterinary circles in the El Paso area, estimates there are roughly 100 clinics in and around that metropolitan region.
"I can probably count on one hand how many of us use therapy lasers," Shinaut said. "It's still an underutilized tool."
Shinaut first purchased a laser for his practice roughly six years ago.
"We use it for pretty much everything," he said, including post-operative uses, chronic arthritis, and much more. "If it's inflamed, in pain, or infected, we use it."
Shinaut owns a K-Laser Cube 4, and he recently purchased an identical model for his small animal practice, which sees roughly 30 to 40 pets a day.
A good percentage of those patients receive laser therapy. His practice conducts around eight to 10 laser treatments every day, he said.
Such a high percentage of pets that enter his clinic receive laser therapy because his clients don't get a choice—it's included in treatments where Shinaut or his associates believe it's warranted.
"We don't offer pain meds; we give them," Shinaut said, to drive home his point. "Pretty much every animal can benefit, to a certain extent, from laser therapy."
Growth market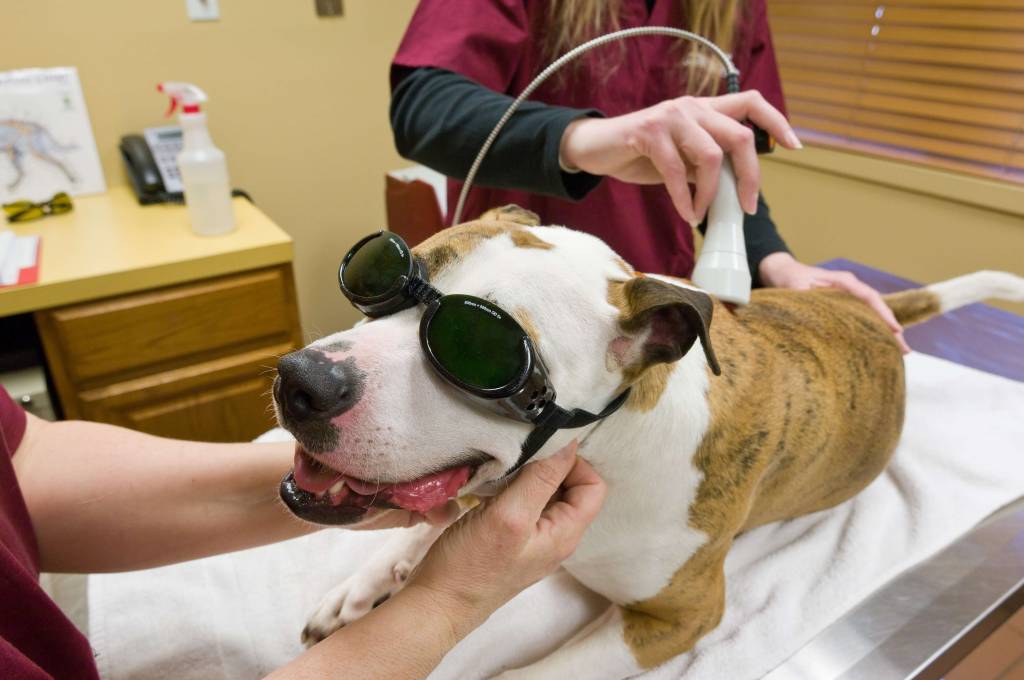 Research and anecdotal evidence seem to be on the side of laser therapy, and that may help push greater sales, according to Matt Long, national sales director, companion animal health division, for LiteCure LLC in Newark, Del.
A large percentage of clinics either have laser equipment or are considering purchasing it, he said.
"It becomes significantly more accepted in the industry as more research emerges," Long said. "It's become very widely accepted over the last nine or so years. It's no longer viewed as an alternative approach."
Long said LiteCure's lasers have made their way into a large number of veterinary schools.
"Twenty-two universities have our piece of equipment," he said. "We will see it become a standard of care."
Long isn't alone in his view.
"We have seen more recognition of laser therapy as a legitimate form of treatment," said T.J. Newsom, sales manager and laser specialist at Murrieta, Calif.-based Grady Medical. "This equates to a wide variety of types of practitioners implementing laser as part of their services."
Joshua M. Halper, DVM, owner of Hillview Veterinary Clinic in Reynoldsburg, Ohio, is one such practitioner.
He and his peers are embracing laser therapy as it becomes increasingly more effective, Hallper said.
"Advancement of technology for therapy and the increased wattage is significantly improved," he said.
His operation is on its second laser.
"Since we have been using the therapy laser over the last 10 years, the advancement in power/technology and wattage and the ability to treat and reach more injured tissue has been amazing," he said.
Treating osteoarthritis is one of the more prevalent uses of lasers at Fountain Valley, Calif.-based VCA West Coast Specialty and Emergency Animal Hospital, said Laura Parsley, DVM, CCRT, CVMA, a physical rehabilitation specialist.
"We use it for other chronic pain conditions, especially in animals that cannot tolerate pharmaceuticals," Dr. Parsley said.
As laser therapy usage becomes increasingly more evidence based, more clinics will adopt it, she added.
"We should continue to see more robust veterinary studies—the majority of the studies are in humans," she said. "We will likely see prices continue to drop to the point where eventually people will buy units for home use, hopefully only with 
a prescription."
The question of dosage

Long, who estimates that as many as half of all veterinary operations have laser therapy equipment, believes sales would be stronger if it weren't for confusion over dosage—the amount of watts a therapy laser outputs.
"What's preventing the other 50 percent from bringing in the technology is you will find significantly different recommendations on dosage and power, depending on the manufacturer," he said. "If you buy an ultrasound or an X-ray machine, they're all pretty similar. The gap in laser equipment is really pretty immense in regard to power."
Lower-powered lasers began entering the market as long as 30 years ago, he said. About 10 years ago, the FDA cleared Class IV lasers. At that time, less than a handful of companies populated the space; now there are roughly a dozen, he said.
During that rapid growth phase, the gap in dosage emerged, he said. Lasers all use a diode to produce photobiomodulation in tissue, he added, but more power enables a much greater quantity of photons in target issue.
Long advised veterinarians not to view this gap as a barrier to bringing laser equipment into a practice; instead, clinics should research the equipment online, ask around, and don't merely go off what equipment manufacturers say.
"You can really see a lot of variance from machine to machine in terms of power and dosage recommendations," Long said.
He offered an example of prescribing amoxicillin to 100-pound dog that should get 500 milligrams.
You can give the dog 500 1-milligram tablets or, say, two 250-milligram tabs. Both methods will work, but one is more practical, he said.
"While all lasers deliver photons to target tissue, giving a clinically significant amount of photons is crucial to getting a consistent clinical outcome," Long said, adding that often, veterinarians or their staff tend to underdose with less powerful machines for fear of conducting a laser treatment too long.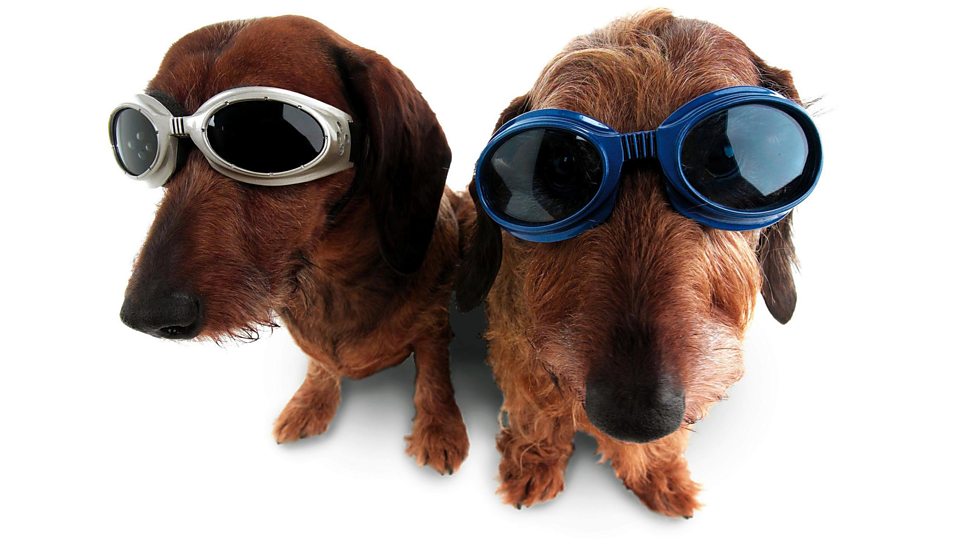 "Some lasers operate at a low power; some use only one wavelength or another," said Aaron Bakken, sales director for Franklin, Tenn.-based K-Laser. "It's important to consider specifications of a laser's power, wavelength, and delivery modes when considering adopting LTP."
Also, determine the training being offered by the manufacturer before purchase, he added.
"Many lasers produced today have very intuitive programs for easy use and understanding," Bakken said. "However, as with any medical application, this is just another tool. Without thorough understanding, it will not deliver optimal results. Therefore, comprehensive training and ongoing support by an experienced, reliable company is critical."
The biggest question for laser therapy in the veterinary field isn't whether it produces results, but how users can achieve even better results and what else veterinarians can treat with it, Bakken said.
"The treatment protocols  and recommendations have become much more sophisticated," he said. "Using all four therapeutic wavelengths can have a synergistic effect on the physiologic response. Using all delivery modes in different phases of the treatment—continuous wave, pulsed, and superpulsed—will enhance cellular response across all tissue types. Again, the adjustability in power allows practitioners to address a broader range of patient conditions and sizes."
Keep in mind
When contemplating a purchase, some experts believe it's OK to factor in price.
"Most people who are looking for a laser might not know that there are many great options available that can cost far less—as much as $10,000 to $15,000," said Newsom. "You don't have to spend $30,000 for a laser that works really well."
Further, compare warranty, training offered and safety, and ask the seller for a product trial.
"Nothing answers as many questions as real, hands-on experience," Newsom said said.
Also consider your end goals, Parsley said.
"Who will use the laser and what are the therapeutic goals," she said. "The most cost-effective strategy for outpatient use is to have technical staff take appointments and do laser therapy as prescribed by a veterinarian. This may be easier if you buy preprogrammed laser, especially in a general practice environment. The laser is more expensive, but very easy to use."
FOR FIRST-TIMERS: BUYING AND USAGE ADVICE
Options, power levels, and features can make purchasing and using laser equipment somewhat intimidating. Veterinary Practice News asked equipment manufacturers to share points veterinarians should consider when shopping for laser therapy equipment and when first starting to use it.

Aaron Bakken, sales director K-Laser in Franklin, Tenn.

Ensure your laser has the correct specifications to treat the various conditions and variety of patients under your care.

Look for thorough onsite and online training, staff on-boarding, and marketing implementation program to ensure your success with LTP.

Confirm that your laser has intuitive software that can be updated and modified to optimize your results as research continues to progress.
T.J. Newsom, sales manager and laser specialist at Grady Medical in Murrieta, Calif.

Look at the terms and details of the warranty, and ask yourself about the cost of potential repairs outside of the warranty. Also consider that you may be charged for future enhancements to things like software.

Ensure the laser can be operated safely by all doctors and technicians. Ideally, multiple staff members should be able to administer the treatments, without safety concerns, to help balance time versus cost.

Do your homework and make sure the source or expert for "facts" is not directly affiliated with a brand of laser. Our experience has been that lectures are often disguised as "laser education," but are actually a brand-specific sales pitch.

Ask if the company will allow a product trial. If the company truly believes in its product, then putting it in the hands of the staff should only help the company show the value of their product.
Matt Long, national sales director, companion animal health division, LiteCure LLC in Newark, Del.

Understand how much dosage you're putting out and what dosage goal of each treatment should be.

Ensure you offer therapy laser to every patient that has pain or inflammation as a part of the disease state as long as no contraindication exist.

Treat all the areas that are painful when treating osteoarthritis, not just the areas where you see radiographic changes.