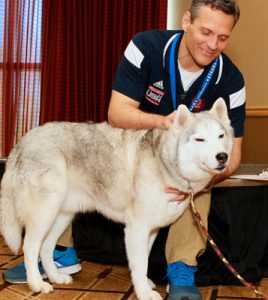 The Symposium on Therapeutic Advances in Animal Rehabilitation (STAAR) has announced that registration is open for the April 24-28 event held in Florham Park, N.J.
This lab-focused working conference is ideal for veterinarians, surgeons, veterinary technicians, physical and occupational therapists, and specialists treating functional impairments and working to prevent injury and maximize performance in canines, the organizers stated.
"STAAR's unique method of education incorporates lecture with interactive practical labs designed to imprint and reinforce skills that can be implemented immediately into practice," said the conference hosts in a statement. "Instructors include many of the pioneers in the field of animal rehabilitation, as well as internationally recognized educators in canine physical therapy and sports medicine."
Attendees can explore new concepts, advanced techniques, and the latest treatments in rehabilitative medicine and physical therapy while practicing skills on their target audience. Dogs are plentiful—usually one dog per three to four attendees—which allows ample practical opportunity and experience. Also, STAAR allows attendees to register only for the course(s) and the workshop(s) they want, rather than registering for an entire conference.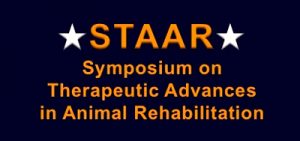 Some of the workshop labs being offered at STAAR 2019:
Myofascial manual therapies for the axial skeleton and extremities; Laurie Edge-Hughes, BScPT, MAnimSt (Animal Physio), CAFCI, CCRT
Canine neurodynamics: Testing and treating the nerves of the central nervous system; Sabine Hárrer, PT, MT (OMT), LDT, MTT
Keeping geriatric patients mobile and pain free: Home care and pain management; Leilani Alvarez, DVM, DACVSMR, CVA, CCRT
Cross-training and rehabilitation for the high-performance athlete; Ria Acciani, MPT, CCRP
Tap into your patient's potential with kinesiotaping; Amie Lamoreaux Hesbach, PT, DPT, MS, CCRP, CCRT
Nonsurgical management of elbow and stifle conditions; Andrea Looney, DVM, DACVAA, DACVSMR
Creating a senior dog mobility and exercise program for your clinic and your clients; Carrie Smith, BScPT, CCRT, CAFCI
For more information or to register for STAAR 2019, visit staarconference.com. Email info@staarconference.com with questions. To download the registration form, click here.