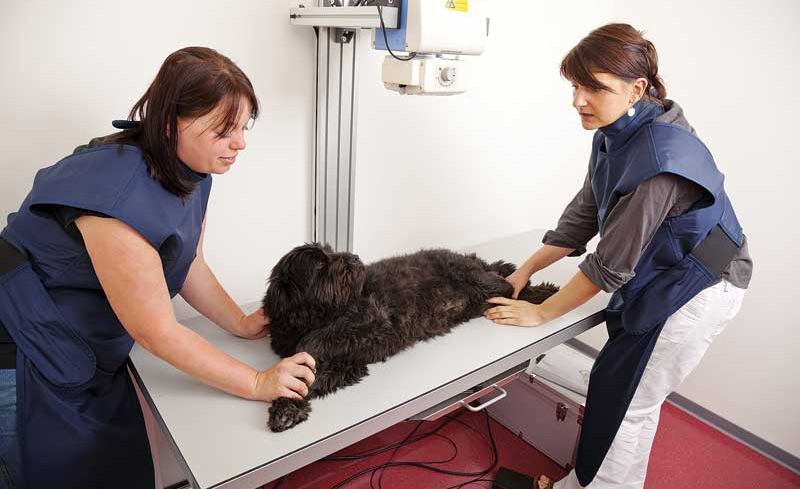 At each stage of equipment purchase, it's important to take into account such things as cost, support, warranties, and, perhaps most important, who is using it. No matter which stage you're at, here's what to consider.
Getting started
For a general practice, the basics include an X-ray machine, radiology equipment, surgical table lamps, treatment room lighting, surgical equipment, an autoclave, wet and dry treatment room tables, cages, a microscope, computers, and printers, to name just a few of the important pieces of technical equipment. Other items depend on the planned focus of a practice.
"If you do endoscopy, you might need an endoscope or a laparoscope if you're going to do laparoscopic procedures," says Peter Weinstein, DVM, executive director of Southern California Veterinary Medical Association and owner of PAW Consulting. "So some of what you purchase for a startup will be determined by your personal skillset as the veterinarian starting up the practice."
There are decisions to make about laboratory equipment. The industry's increased number of specialized tests and techniques and technological advances in lab equipment have made veterinary medicine more effective.
When setting up a clinic, ask yourself whether you will have a significant enough caseload to warrant an in-house laboratory or if it will be more cost-effective to send out lab tests for the time being. Highly populated areas may have several quality reference labs that offer two or three pickups daily and almost immediate turnaround. A young practice seeing pets that are primarily healthy may not have the time-sensitivity required by a practice with many sick or hospitalized animals or an emergency and critical care hospital. For practices performing same-day surgeries, there's a benefit to having an in-house laboratory analyzer.
In the end, it comes down to money. Keeping loan payments low by putting off purchases such as lab equipment can allow you to have a little more profit from the get-go, Dr. Weinstein says.
"There's the need-to-have list and the nice-to-have list. You have to weigh the two. You don't have to build the Taj Mahal on day one; you can build up to it."
Upgrades: Needs and wants
Replacing equipment becomes necessary when it is aging or when new technology improves it or makes it obsolete: going from analog to digital radiology, for instance. Items practices might add as they grow include digital imaging, digital dental imaging, or more comprehensive monitors. Upgrades can also include new equipment that allows the practice to offer more or new services.
At Canyon Animal Hospital in Laguna Beach, Calif., recent purchases have included cytology machine and an ultrasound. Equipment decisions are based on what will allow the team to practice better medicine more efficiently and effectively without straining clients' budgets, says owner Gershon L. Alaluf, DVM.
The cytology machine allows him to get aspirate results within two hours. The inhouse ultrasound is part of a plan to expand his telemedicine practice.
Some upgrades, such as digital dental radiographs, have a rapid ROI and are becoming more commonplace, Weinstein says. "To me, it's one of the pieces of equipment that can very quickly give you a return on your investment."
Upgrades aren't always to what is traditionally thought of as equipment.
"One year, we replaced all of our kennel runs and remodeled the whole kennel," says Kathryn Primm, DVM, of Applebrook Animal Hospital in Ooltewah, Tenn. Last year, they had their parking lot resurfaced.
And as for those bright, shiny objects?
For Dr. Primm last year, it was an additional anesthetic monitor "with all the bells and whistles."
In some instances, it's new software for managing appointments, patient records, invoices and payment processing, and inventory management. Or it might be equipment to expand the scope of the practice: an ultrasound, a CT scanner, an MRI—things that previously might have been outsourced to a specialist. Practices that want to add rehab therapies to their services might invest in therapeutic lasers or an underwater treadmill.
Dr. Alaluf likes to be at the forefront of new technology.
"I like to be the first to try out new equipment in my area," he says. "Medicine is constantly evolving and as a profession we need to evolve quicker."
Primm wants to invest not only in equipment, but also in her staff.
"One of my big goals is a scholarship program for those team members who wish to further their veterinary education," she says.
Making the decision
Research is the first step. That can mean reading reviews, talking to colleagues about their experiences, getting hands-on at a conference—when that's possible again—and discussing the item's pros and cons with the company representative.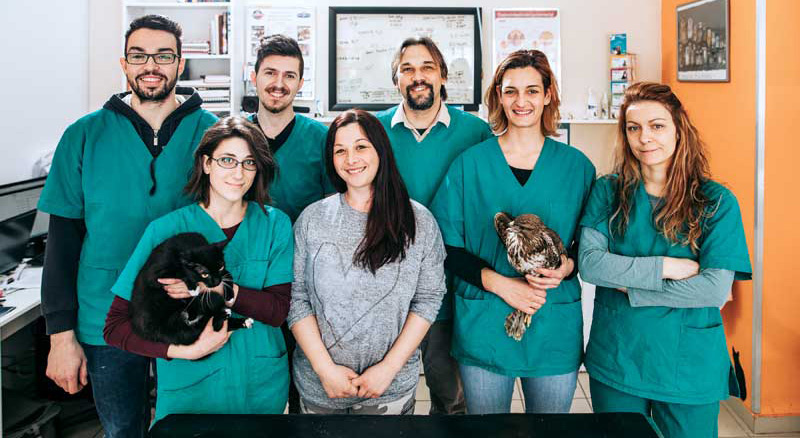 Alaluf reads everything he can find on the manufacturer. He also looks for any negative reviews from users. "We know the positives," he says. "That is why we are looking at it."
Weinstein agrees. Before buying an expensive piece of equipment, he says, veterinarians, practice managers, administrators, or team members involved in selection should talk to people already utilizing that particular item about its ease of use, cost, and any problems they may have experienced since acquiring it, whether that was one, three, five, or even 10 years ago.
Ideally, equipment purchases are a team decision and include the people who will be using the equipment. For instance, technicians take most of the radiographs. Anyone who is going to be using a certain piece of equipment should have input.
"They may not have a final voice as to which product you purchase, but they should have a voice in understanding where it's going to fit into the greater scheme of things for the practice," Weinstein says. "If you really want to have team-based delivery of veterinary care, everybody who will touch the new piece of equipment should have a voice in understanding the logic behind adding it."
Additionally, bring in the practice's accountant or financial manager, and possibly a consultant, as well, at least for large equipment purchases. Their input is invaluable in ascertaining how long it will take to pay off the purchase and what to charge to quickly turn a profit.
The timing of a purchase is another important conversation to have with your accountant. When you buy a piece of equipment it can have profound tax implications.
Consider product lifespan so you can budget for replacement down the road. Certain pieces of equipment can last virtually forever, but others over time tend to burn out motherboards or other digital components. Depending on the product, it may be more cost-effective to lease instead of buy so it can be replaced with a newer version at the end of the lease. And while comparison shopping is never a bad thing, in the long run, quality and longevity take precedence over price when she makes a decision, Primm says.
She and her team are still working on their wish list for 2021.
"Every year, my team and I formulate a wish list independent of each other," Primm explains. "Then we analyze reports that support new purchases and try to project what the ROI might look like. We have areas, like patient care, customer service, convenience or efficiency. Then we have a meeting and put the list in order of importance, with patient care always at the top."
Training and support
Warranties, contracts, training, and after-purchase support are all important aspects of making an equipment purchase—and, what's more, they can all be part of a negotiation. With information gathered in hand, talk to the rep about the possibility and potential costs of extended warranties, additional support, or protection in the event of a problem.
Ask how you'll be taken care of in the event of a breakdown: How quickly can a repair be made, especially for equipment in daily use? Is there a loaner program? What happens when the warranty is up? Get answers before handing over your credit card or signing finance papers.
Of course, timing of training is important, too. Many practices are exceptionally busy right now, Weinstein says. It may make financial sense to hold off on purchases of equipment until the person who will be operating it has time to go through training.
Buying is more than cost
Relationships drive purchase decisions just as much as—or sometimes maybe more than—cost. Good representatives get to know you, your staff, and your practice so they can make the best recommendations for your needs. Over the years, a level of trust develops on both sides.
Alaluf has an open-door policy with all of his reps. Having a good working relationship with them pays off in straight talk about products and willingness to negotiate when it comes to price and financing terms.
Primm also prefers to do business with vendors she knows and has worked with for years. She knows they stand behind their products and provide support. "I find that having a sales rep I know will represent our interests is the most valuable thing," she says.
Kim Campbell Thornton is a frequent and longtime contributor to Veterinary Practice News. She is a Southern California-based freelance writer who specializes in pet-related topics.