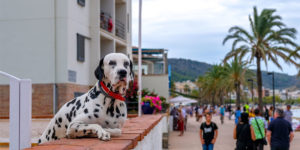 Thirty-four percent of owners say their pet influences where they live.
That's one of the findings of a new study that shows pets are becoming a bigger part of the decision-making process among owners.
"This shift toward humanizing our pets will dramatically affect everything from product design and distribution to brand premiumization," says Adrian Tennant, vice president of insights at Bigeye.
"In particular, strong generational preferences will drive placement in media-buying strategy. Smart brands will listen to the voices of their customers and adapt to these changes."
The 2019 Pet Industry Study, which serves as a basis for marketing strategies for pet care companies, surveyed 784 pet owners aged 25 to 55 across the U.S. Other highlights include:
veterinary care (36 percent) and grooming (24 percent) are the top the most commonly purchased pet services;
25 percent of pet owners have insurance for their pet, with younger owners (aged 25 to 34) significantly more likely to have pet health insurance (40 percent) than those aged 35 to 44 (25 percent);
when it comes to deciding what to feed their pets, almost half of all owners (49 percent) look to recommendations from their veterinarian;
42 percent of pet owners who haven't used cannabidiol (CBD) products on their pets would consider trying it; and
95 percent of owners consider pets members of their families.
In addition, the study provides insight into:
behaviors and attitudes that characterize different groups of pet owners;
key factors owners use to make purchase decisions regarding their pets;
how pet owners interact with various advertising formats; and
what prompts pet owners to try new products and services.