Suggested Veterinary Products
The first of the year is an anxious time for many hopeful veterinarians, as some of them will find out where and whether they have been accepted to one of the 30 veterinary schools in the United States.
Some of those students have had vet school in mind from the beginning of their undergraduate careers, while others have arrived at the goal after a few years in the work force and perhaps even after getting a degree in a different field. While schools are open to both types of candidates, there are certain guidelines that hopeful veterinarians should follow to maximize their chances of getting a coveted spot in their school of choice.
Pre-Veterinary Science Degree Not Always Required
Perhaps surprisingly, admissions experts say that a major in pre-veterinary science, or even in the biology or agricultural science departments, is not necessary. As long as students have finished the necessary pre-requisites, they are equally qualified regardless of major. Requirements can vary slightly from school to school, but basically, vet schools are looking for one year each of chemistry, biology, and physics with associated laboratory classes, organic chemistry, biochemistry, calculus, and statistics. The American Veterinary Association recommends supplementing your chosen's school's required classes with other relevant coursework when possible; classes in related areas like genetics, nutrition, or animal behavior might help to catch an admission officer's eye.
For students applying several years after finishing their undergraduate careers, it's important to make sure your transcript includes the necessary prerequisites, and there are no limits on how recent the credits must be in order to count.
Rebecca Mears is one of the students eagerly hoping for good news this year. She has learned first-hand the challenges of keeping coursework current.
"As silly as it seems, recalling everything I've done has been extremely difficult," she said. "The vet school application covers many areas: work experience, animal experience, course work, and volunteering just to name a few. For me, some of those experiences were quite a few years ago and the details were fuzzy."
For those interested in applying to vet school, she gives this advice: "[Keep] detailed records of everything you do. During the time leading up to my application cycle, sorting out prerequisites was a challenge. Each vet school has their own list of required courses to complete prior to attending. For me, this meant taking courses that were not required to complete my degree. I actually completed my degree and then took another year of classes to finish my prerequisites for vet school."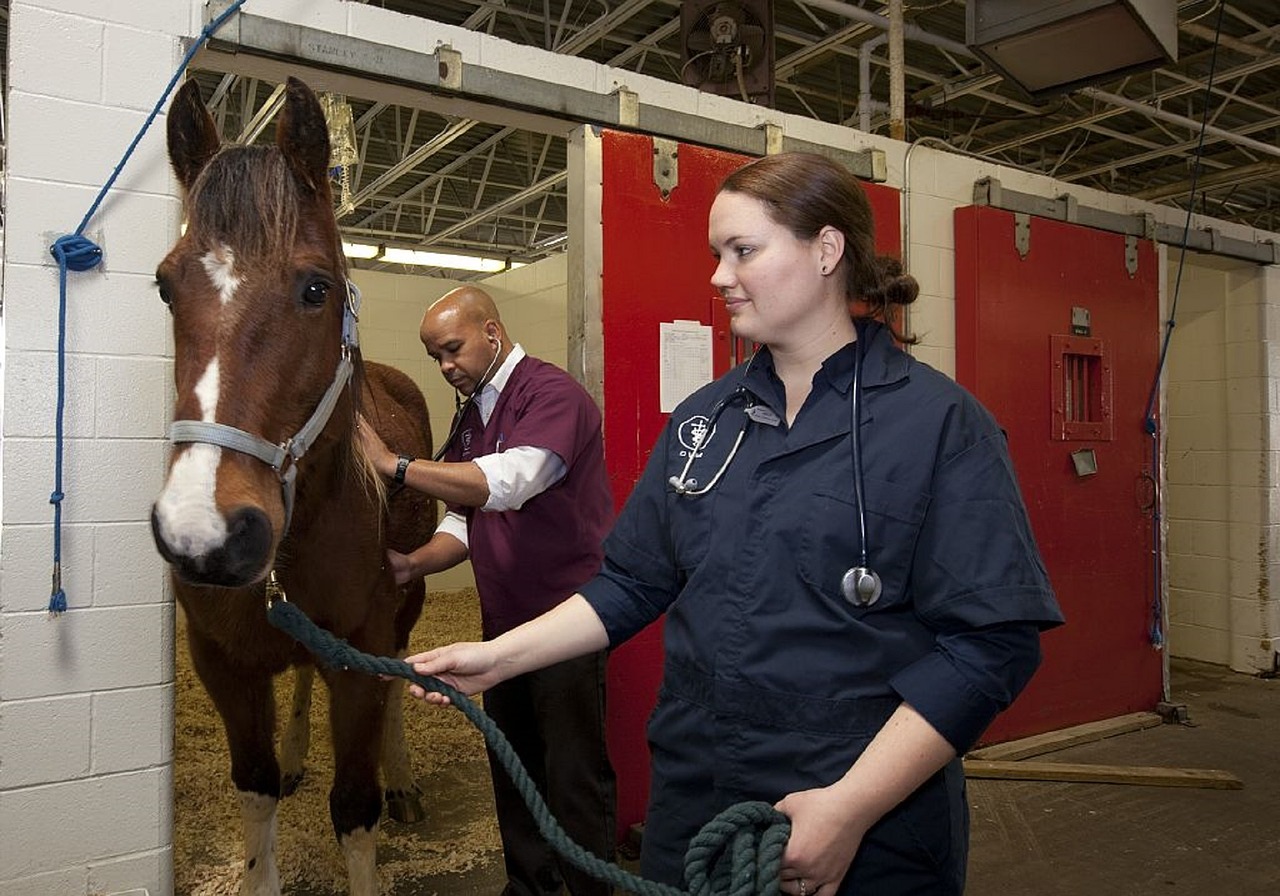 Pixabay
Working as a veterinary assistant or helping out at a veterinary clinic will help you stand out in your vet school application.
You Need More Than a Good GPA
Your grade point average (GPA) from these classes isn't the only acronym that matters. Vet schools also look for applicants to complete the Graduate Record Examination (GRE) within a certain date of application. The test, which is used in a variety of professional and graduate schools, is designed to test critical thinking, reasoning, and analytical writing and verbal skills.
A successful candidate's grades don't have to be perfect in order to gain admission to vet school. According to statistics from the University of California, Davis School of Veterinary Medicine, admitted students had GPAs between 3.6 and 3.7 (3.8 for nonresidents), and had GRE scores in the mid- to high 70th percentile.
Vet schools like well-rounded candidates, which is why many of them conduct interviews with applicants. Interested students are expected to have strong communication skills. They're also expected to have participation in university clubs, or in internships or jobs outside of school.
"We're looking for people who can obviously demonstrate academic achievement, but also leadership," said Dr. Linda Lord, associate dean for professional programs and associate professor in the department of veterinary preventative medicine at Ohio State University. "Not just veterinary experiences that they have, but they can show other areas of their life where they've been a part of a team or led a team."
Most schools, like Pennsylvania State University (Penn State), require letters of recommendation too. Penn State provides this advice:
"Choose three individuals to provide letters of recommendation. One is required from an academic adviser; one is required from a veterinarian; and the third one can be from an individual of your choice (typically one of your course instructors). It is important to get to know your academic adviser and/or professors during your college education. Some schools may require letters from two veterinarians. The application will give you a choice to waive your right to see letters of evaluation. You also have the choice not to waive that right and therefore request to see the letters after your application has been evaluated. While it is your right to see the letters, our advice is to waive the right to examine the letters. Evaluators will know before they write the letter if you have waived the right to see the letters or not. Some schools will think that evaluators may be hesitant to make negative comments about students do not waive their right to examine the evaluations. This can influence the evaluation of that letter by the admission committee."
Additionally, vet schools like to see practical experience. Riding along with a veterinarian or working as a veterinary assistant at a nearby practice helps demonstrate that a student is more than just "book smart." Diversifying this type of experience to include multiple species is a plus.
The Association of American Veterinary Medical Colleges (AAVMC) has these tips on preparing as a college graduate:
Take a pre-vet or comparable curriculum, that is, one that includes math and several science courses such as biology and chemistry.
Maintain a high GPA
Gain as much broad exposure to veterinary medicine as possible. Consider job shadowing with veterinarians, scientists, working on a farm or volunteering at an animal shelter.
Join a Pre-Vet club. Most colleges and University have a chapter.
For a nontraditional applicant like Mears, making sure her resume was adequately diverse took some doing. She acquired two associate's degrees from Bluegrass Community and Technical College (one in business management and marketing with an equine focus, and the other in equine studies via the North American Racing Academy), and later returned to school to get a bachelor's of science in equine science and management. In between, Mears worked in various capacities in the equine industry, having trained at NARA to become a jockey or an exercise rider.
"When I returned to [the University of Kentucky] to finish my degree, vet school wasn't even on my radar," she said. "Had it been, I likely would have pursued an Animal Science degree rather than the equine specific program. Having such a focused background was a huge area of concern for me once I started pursuing vet school. At the end of the day however, I would have never been applying to vet school if not for those specific experiences."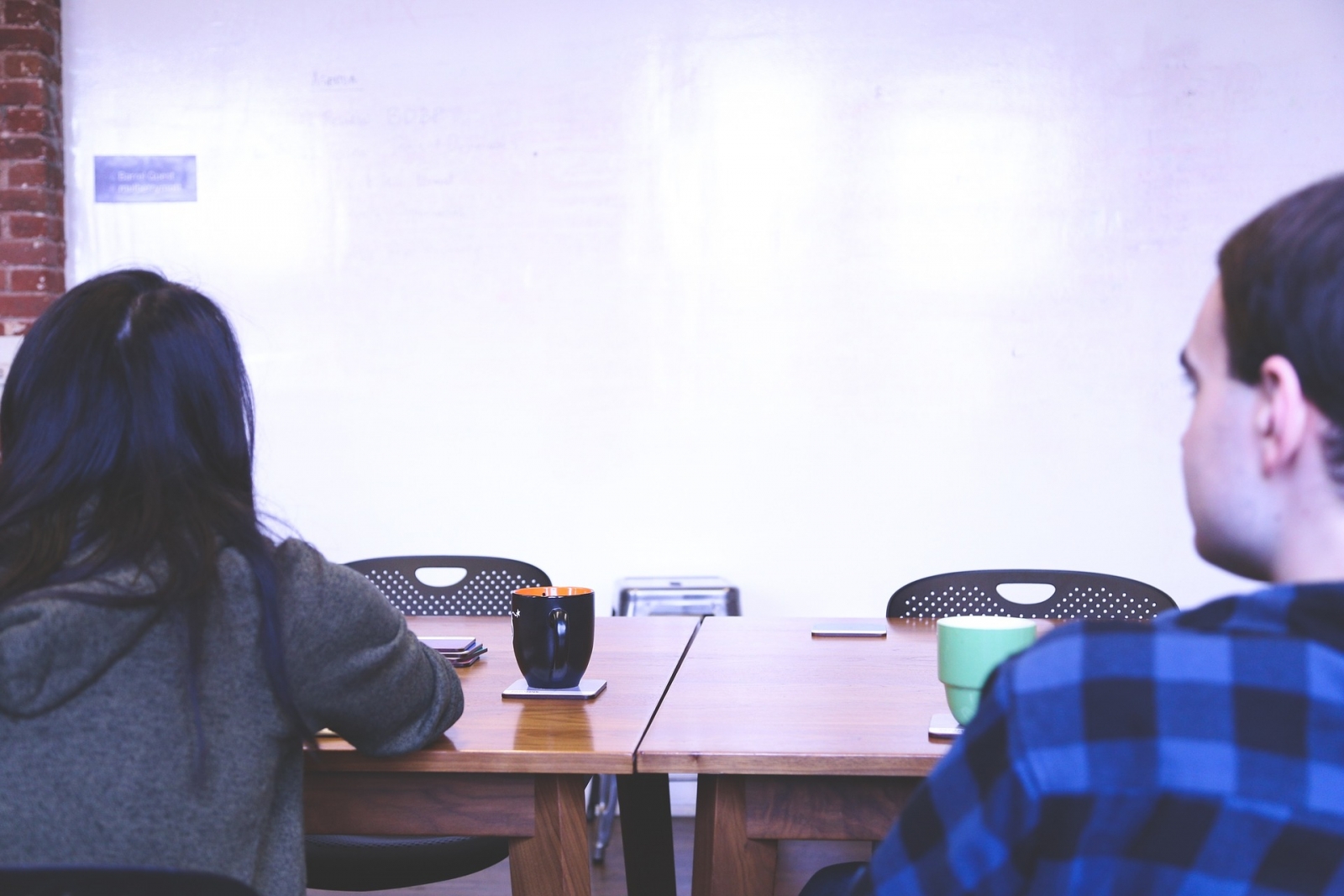 Pixabay
Veterinary students (potential or otherwise) need strong communication skills.
Competition is High to Get Into Vet School
Residency can have an impact on a student's admission. Some schools give preference to in-state residents, while others don't distinguish between applicants. (The definition of residency also varies between schools.) For some students living in a state where there is no veterinary school, vet schools may agree to allow residents of those states to pay in-state tuition, even though they are non-residents. Competition for spaces in these programs is tight, and of course, the resident and non-resident rates make a big difference on a student's bottom line.
Mears qualifies for in-state tuition at some vet schools, but was offered a non-resident space at one school last year. Ultimately, she chose to take a gamble and reapply for this year, hoping to get a coveted resident space. The difference in the student loan debt was too great to pass up, she said.
"Competition for any spot in vet school is tough. Most schools will have their numbers of accepted vs applicants for various categories on their website. The numbers aren't encouraging," she said. "in my case I chose to remain on the wait list for a contract seat but passed on the non-contract seat. That was hard for me to do, but the cost difference is significant, which is a whole other issue."
Now she, like many other hopeful veterinarians, are waiting and watching their inboxes and mailboxes, hoping their hard work and tough choices are about to pay off.inboxes and mailboxes, hoping their hard work and tough choices are about to pay off.
So what will you expect to do in veterinary school? According to the U.S. Bureau of Labor Statistics:
"In veterinary medicine programs, students take courses on animal anatomy and physiology, as well as disease prevention, diagnosis, and treatment. Most programs include 3 years of classroom, laboratory, and clinical work. Students typically spend the final year of the 4-year program doing clinical rotations in a veterinary medical center or hospital."