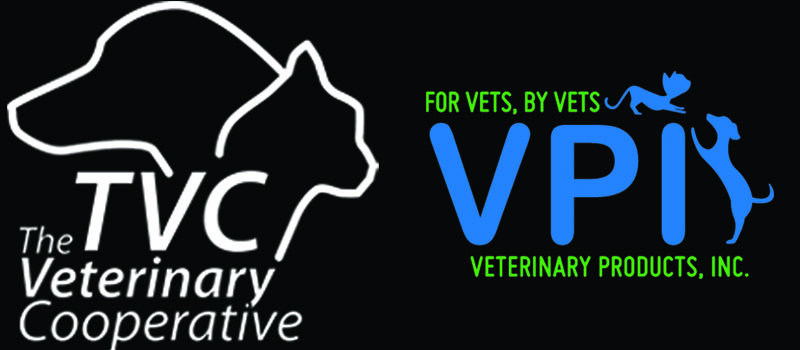 The Veterinary Cooperative (TVC) announced that Veterinary Products Inc. (VPI) has approved TVC's offer to allow VPI stockholders and members to join TVC. VPIs dissolution is expected to be complete by the end of July.
"I am excited to welcome potential VPI members into the TVC family of independent clinics," said Rich Morris, CEO of TVC. "TVC's current membership totals about 2,300 and is projected to reach about 3,000 clinics by the end of the year."
TVC, founded in 2012 and headquartered in Evanston, Ill., has members in the U.S., Puerto Rico, and the U.S. Virgin Islands. In 2016, TVC member-owners took in combined revenue of more than $1.5 billion (expected to be about $2.5 billion in 2017) in sales revenue and purchased from more than 100 TVC vendor programs designed to help member clinics compete with big-box stores and corporate accounts, according to the organization.
That purchasing activity generated about a 7 percent savings to the average member, not to mention the additional profit from participating in TVC educational, marketing and best practice programs, said TVC in a statement. Often referred to as a group purchasing organization (GPO), TVC is a not-for-profit cooperative. Profits are redistributed to member-owners as end-of-the-year dividends. In 2016, TVC distributed participation rebates of about $1,200 in dividends to each eligible participating member-owners on top of rebates and discounts, the organization stated.
VPI, a co-op founded in 1994 by a group of 10 veterinarians, is headquartered in Kennesaw, Ga., with approximately 600 stockholders-members in 15 states, primarily in the Southeast, according to the group.
"For the past year, VPI's board has been studying the impact of consolidation trends sweeping across every major segment of the veterinary industry and how it's affecting VPI," said Bob MacDonald, president of VPI. "Eighteen months ago, there were six 'first-tier' manufacturers; today there are four. Three companies own 95 percent of all distribution sales. Two GPOs (PSI and VGP) and TVC have aligned with one of the big three distributors. Cumulatively, they represent over 8,000 hospitals in the under-three doctor classifications.
"Based on these game-changing consolidation trends, the VPI Board believed that, as the smallest distributor in the industry, VPI should seek to align its stockholders with a larger buying group with greater buying power and thus greater leverage in negotiating prices," MacDonald added. "It became clear that the best partnership for VPI stockholders is TVC."
In addition, TVC hopes to have its TVC University up and running by Sept. 1, according to Morris. The university will consist of roughly eight business-essentials programs designed to help veterinarians run a successful business. Each program segment is no longer than 30 minutes, provides CE credit, and is free to the membership. TVC is developing another 25 business and sales-related programs. In 2018, TVC aims to make the programs available to nonmembers and vendors for a fee.
Elanco Animal Health is the inaugural full-year sponsor.