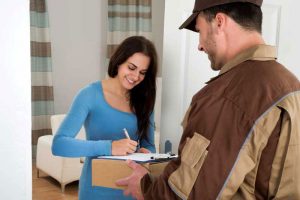 This is an exciting, but challenging time for small-animal veterinarians, as we help clients manage their pets' health in ways that were unavailable when I started practicing more than 30 years ago.
Take nutrition, for example. New therapeutic diets are enabling us to manage a much broader spectrum of disorders than ever before. But advances don't stop there. Our multiple-location dermatology practice has found success using e-commerce to deliver therapeutic diets directly to pet owners' homes. This convenient and efficient system benefits our clinic, our clients, and the patients in our care.
Why sign up for a home-delivery program?
While I'm not an expert regarding such programs, I will share my experience with home delivery of therapeutic pet diets in the hope other veterinarians can benefit.
It's no secret online pet food sales have grown dramatically in the last few years, especially as more people use e-tailers for their shopping needs. According to a 2017 article, e-commerce accounted for more than 18 percent of dog food sales and close to 13 percent of cat food sales. Further, Amazon's pet food sales increased 34 percent in the first half of 2018 compared to the first half of 2017, and retail experts predict these numbers will only grow.
As veterinarians, we have seen an increase in the number of options our clients use to acquire both prescription diets and pharmaceuticals that were previously veterinary-exclusive.
But how does this trend affect our practice and likely yours? At our clinic and practices across the country, the goal is to provide compassionate, state-of-the-art therapy tailored to the needs of the patient and client as efficiently and comfortably as possible. Nutrition is just one piece of overall pet health care, but it plays a critical role with certain pruritic patients suffering from food allergy (cutaneous adverse food reactions) that a dermatologist sees on a daily basis.
Despite the fact prescription diets can play an important role in the health of some patients, we have experienced challenges related to stocking therapeutic diets, namely the expense of inventory, labor cost for stocking, and space limitations at some of our offices.
The struggle to balance space and inventory of prescription diets becomes even more magnified for a general practice that is compelled to supply multiple foods to treat gastrointestinal, urinary, renal, cardiac, and orthopedic conditions. For many years, the process has been the veterinarian prescribes the Rx diet and the client waits for the order to arrive at the clinic because the prescribed product was not in stock. Days later, the client returns to pick it up. The inefficiency of this process is obvious in the age of e-commerce.
Case in point
When dogs become pruritic at less than one year of age, an adverse reaction to food (food allergy) is more likely than atopic dermatitis. In the case of Annabelle, an eight-month-old German shepherd cross, I recommended one novel protein diet since it is approved for all stages of life and, in my experience, has been highly palatable.
Annabelle's owner lives about 30 minutes from the clinic and works long hours, making it difficult to get back to the clinic on a regular basis. We sent the owner home with a small bag of the diet and she was able to order the food for direct delivery to her house. At the recheck six weeks later, her very energetic pup was happy and itch-free.
At our practice, we use a simple, flexible, and profitable home-delivery program that works for us and our patients. This service enables us to reduce overhead costs, save space in the stocking room and reception area, and expand product availability, which is also helpful for cat food where palatability is a huge factor in prescribing and feeding therapeutic foods.
Another benefit offered by this therapeutic home-delivery program is its convenience. Some of our clients live in an entirely different part of the country six months out of the year. A home-delivery program helps meet client needs without additional cost or the hassle of tracking down a source for their prescription diet.
Sticking with a diet
One of the biggest benefits we've seen is increased compliance which is, of course, a key factor in the effectiveness of therapeutic diets. We have a much better chance to achieve desired results if we can make it easier and more convenient for pet owners to access the prescribed food. In fact, according to data from one maker of therapeutic diets, its auto-delivery program has resulted in three to five times better feeding compliance as clients become accustomed to the online order and home-delivery process.
At our practice, all clients with a food prescription now leave with a card containing information about our therapeutic diet-delivery program. We typically have the product in stock, so that feeding of the appropriate diet can begin immediately. Once the owner is satisfied the diet is tolerated and accepted by their pet, they can use the card to refill an order for the food.
Today, most of the leading therapeutic diet manufacturers offer home-delivery options that work in tandem with the prescribing veterinarian, although in our experience, some programs are simpler to initiate for a patient/client than others.
For example, one home-delivery program offers the client an online login that is linked to the clinic and individual doctor. Others provide options for veterinarians and clients to register for automatic shipping of therapeutic diets. Much like human pharmacies, prescriptions written by the veterinarian typically last for one year from the date the clinic approves the first order of the diet. We understand some clients are concerned about online auto-delivery programs, but our veterinarians assure clients we can change or cancel the prescription at any time based on the pet's dietary needs.
As we have embraced home-delivery programs at our clinic, our clients recognize the veterinarian is not trying to sell them dog or cat food, but rather we're helping them manage a specific health condition through nutrition.
A home-delivery program helps us with space constraints in the clinic and it offers clients the therapeutic diets they need to manage health conditions monitored by our veterinarians. By using an auto-delivery program, we have seen our monthly revenue from one therapeutic food maker continue to grow, all with no overhead or time involvement. For our clinic, it really is a win/win, benefitting not only our practice, but the owners and pets we serve.
Tom Lewis, DVM, DACVD, earned his doctorate of veterinary medicine at Colorado State University. He founded Dermatology for Animals with offices in Arizona (Mesa and Tucson) and Albuquerque, N.M. Dr. Lewis later opened clinics in Utah, California, and Nebraska. He has written journal articles and supported research on a number of projects during his career. Lewis is a frequent speaker at veterinary continuing education meetings around the country. He can be contacted via email at k9skinman@aol.com
Resources
Content highlights from continuing education session led by Tom Lewis at Western Veterinary Conference, March 7, 2018
Petfood Industry Dec. 29, 2017, "Dog food e-commerce grew 92.2 percent in past year," by Tim Wall
Petfood Industry Sept. 4, 2018, "Packaged Facts analysts evaluated online pet food and product sales by usage and frequency of purchase," by Tim Wall