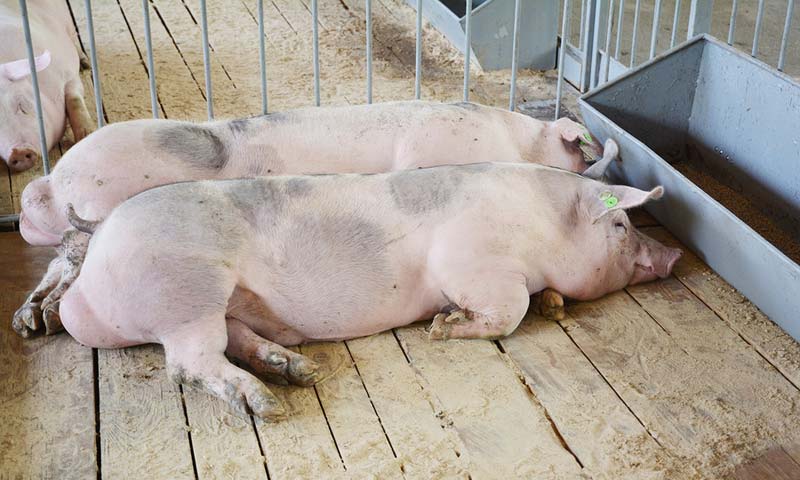 Veterinarians and farmers are on their way to better understanding the life cycle of a prevalent porcine virus, thanks to new funding.
Researchers out of University of Minnesota (UMN) College of Veterinary Medicine and collaborators at the University of Edinburgh's Roslin Institute have received a $3-million grant to explore the evolution and proliferation of porcine reproductive and respiratory syndrome (PRRS) virus.
The affliction, which spreads rapidly within barns and between farms, costs the U.S. swine industry more than $560 million each year.
Researchers hope the study will facilitate a better understanding of how the virus spreads, allowing farmers and scientists to anticipate a herd's susceptibility to different strains of it and customize mitigation efforts accordingly.
"Studying PRRS virus's evolution will help us better understand and, hopefully, control [it], but it will also help us understand the evolution and drivers of genetic diversity in viruses in humans and other animals," says Kim VanderWaal, PhD, an assistant professor in the university's department of Veterinary Population Medicine (VPM) and the project's principal investigator.
The grant, which covers the next four years of research, is jointly funded by the National Institute of Food and Agriculture (NIFA), National Science Foundation (NSF), National Institutes of Health (NIH), and the U.K.'s Biotechnology and Biological Sciences Research Council (BBSRC).