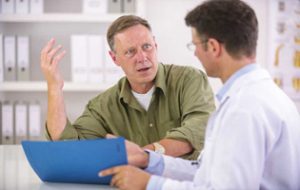 You seek mutually respectful relationships with your clients, but let's be honest: Some veterinary clients are jerks. Meet three you want to fire and learn solutions to tame their bad behaviors.
1) Bossy Bob, who shouts, "If I can't pay, you're just going to let my pet die?"

Given 95 percent of pet owners consider pets as family members, clients may experience the same emotions over pets' emergencies as they would children's.1 Fear of the unknown diagnosis and cost of care may cause clients to act irrationally.
Your goal is to calm Bossy Bob, allowing him to make medical decisions. Step out from behind the reception counter, face him, and say, "Let's step into an exam room so you may have my complete attention, and we can find a solution together." Walk toward an exam room—the client will follow you. The phrase "complete attention" shows Bossy Bob you're focusing on him, not ringing phones or other visiting clients. "Solution" tells him you're going to fix the problem now. Through positive words and body language, guide the client to a quiet place to have a private conversation.
Have a doctor or technician talk with Bossy Bob in an exam room. Respond with reason to redirect his emotions. The technician would say, "Let's start with the cost of the exam, which is $___. After examining your pet, the doctor will discuss the medical care she needs. We will provide a treatment plan that explains the medical services and fees before beginning care, and we will provide supportive care until you decide how you want us to proceed."
Share financing solutions. If financing isn't available, 43 percent of pet owners would decline procedures due to cost.2 When a client says, "I can't afford treatment," that first no is not the final no. Acknowledge pet owners' concerns, and then share financial solutions. Say, "I understand you're concerned about the cost of your pet's emergency care, which is $1,500. We offer_____, a payment plan for approved clients, which has six months of deferred interest. Would $125 per month fit your budget?" Show clients how to apply.
2) Texting Teresa, who is addicted to her smartphone, texting throughout her pet's exam.
Insensitive use of technology may become commonplace as pet ownership demographics shift. Millennials check their smartphones 43 times per day.3 Don't ignore this generation—they spend more on veterinary care than Generation X and baby boomers.4 Millennials will add 2.6 million pet owners between now and 2020, so learn how to manage inappropriate cell phone use rather than get irritated.5  Don't stay silent about bad mobile manners. Distracted clients may be incapable of making healthcare decisions, causing both patient care and hospital revenue to suffer.
To get clients to stop texting and listen, redirect the conversation. While you want to bark, "I'll be back when you're done with your text!" don't just leave the exam room, which is equally rude and could result in a bad online review. Tell Teresa, "I see you're having an important text conversation with someone. Is your text about your pet's care today? I'm happy to provide answers so you may consult with that person after you have all the information from me. Could we discuss your pet's healthcare first, and then you could get back to your text?"
Sherry Turkle, an author and professor at the Massachusetts Institute of Technology, diagnosed the problem as, "We expect more from technology and less from each other."6 To win over clients, you need to be more engaging than their smartphones. Involve them in exams, letting them listen to heart murmurs, having them peer into your microscope, and sharing their pets' digital dental X-rays.
3) Suspicious Suzie, who asks, "Why are your prices so high?"
Phone shoppers typically call four hospitals and may question why your spay or neuter is higher than another clinic. Be proud of your professional fees and respond with confidence. Tell Suzie, "Our hospital offers affordable fees. Our surgical fee may be higher than another hospital you contacted because we include preanesthetic testing and pain-relief drugs with the surgery, provide an IV catheter and fluids for hydration, and have an experienced staff with ongoing continuing education. I'm confident you would see value in the care our hospital provides. When do you want to schedule your pet's presurgical exam? We can see you Monday at 3 p.m. or Wednesday at 8 a.m. Which fits your schedule?"
In addition to surgical services, clients may shop vaccine prices. When a receptionist calls a client about her pet's overdue preventive care, the pet owner says she plans to get her pet vaccinated at a shot clinic, which advertised $10 rabies and $25 distemper/parvo combination vaccines. Respond with the "acknowledge, probe, answer, and close" technique.
Acknowledge: Confirm your understanding of the pet owner's concerns. Say, "I understand you want to protect your pet while also saving money."
Probe: Ask questions to determine the true reason for the choice, such as:
Will your pet receive a comprehensive physical exam from a veterinarian before vaccinations to ensure your companion is healthy?
Will a licensed veterinarian give the vaccines?
Will a veterinarian ask thorough history and risk-assessment questions to select appropriate vaccines for your pet?
Will the veterinarian use one- or three-year vaccines?
Will the veterinarian provide medical care if your pet has a vaccine reaction?
Will the vaccine clinic remind you when your pet is next due for vaccines and other medical services?
Answer: Rather than badmouth the vaccine clinic, explain your protocol and prices. Gracefully tell the pet owner you have a better solution. Say, "Our veterinarian will perform a nose-to-tail exam to make sure your pet is healthy and ensure it's safe to give vaccines. During the exam, you can discuss any health or behavior concerns with the veterinarian. The doctor will ask questions about your pet's lifestyle and activities, so he may choose only necessary vaccines. We use safe, guaranteed vaccines with the latest technology and research. We offer vaccines with one- or three-year protection, and some vaccines are combined to protect against multiple illnesses in one shot, which is more comfortable for your pet. Your pet's medical record shows he is due for <describe vaccines>. For the comprehensive exam and vaccines, our fee is $___." Describe preventive care plans if you offer them: "Our hospital wants to make veterinary care affordable, too. We offer preventive care plans with monthly payments."
Close: Guide the client to make an appointment using the two-yes-options technique. "Have I given you enough information to decide on your pet's vaccines? <Client responds.> The doctor could see you today at 4 p.m. or tomorrow at 9 a.m. Which works for you?"
Although initially difficult, these clients want their pets to get medical care and sought your expertise. Be a confident communicator—you must help people before you can help pets.
References
1 Harris Poll. More Than Ever, Pets Are Members of the Family. Published July 2015. prn.to/2IJS3hS.
2 CareCredit Path to Purchase study, 2016. Study on file at CareCredit.
3 Shupe C. Quiz: Do you know millennials? Really? Firstline. Published May 2016. bit.ly/2rDk9yE.
4 Phillips-Donaldson D. Baby Boomers step aside: Millennials now own more pets. Pet Food Market Trends. Published April 2015. bit.ly/2sRcPTh.
5 Stewart C. Millennial pet owners, future of the industry. MarketResearch.com. Published March 2016. bit.ly/2LjFOWR.
6 Eyal N. How to politely ask people to get the f*ck off their cell phones. TechCrunch.com. Published March 2016. tcrn.ch/2rSiEkb.
Wendy S. Myers owns Communication Solutions for Veterinarians in Castle Pines, Colo., and offers consulting, seminars, and monthly CE credit webinars. She is a certified veterinary journalist and the author of "101 Communication Skills for Veterinary Teams." She can be reached at wmyers@csvets.com or csvets.com. Take her CE class "How to Tame Rude Clients" at bit.ly/2x6sDW4.