The lure of the lucrative pet products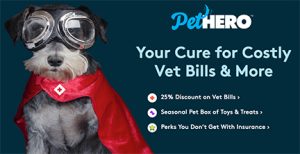 industry is hard to resist—even for a content king like Time Inc., which is launching PetHero, a paid membership program that leverages a network of veterinarians that belong to Pet Assure pet owners' club.
Time Inc. claims it engages with more than 100 million pet owners and pet lovers through its pet-related content platforms. With the pet products and services industry surpassing $66 billion in 2016 and expected to exceed $70 billion by 2020, according to the American Pet Products Association, it comes as little surprise that the media giant is looking to take greater advantage of what this sector offers.
How the PetHero program works
PetHero membership plans begin at $20 per month for one-pet households and $25 for multipet households. After purchasing a plan, PetHero members receive a 25 percent discount on in-house veterinary services from more than 5,600 participating veterinary practices, a 15 percent discount on all products purchased through PetCareRx.com, seasonal gift boxes with pet toys and treats, and expert veterinary advice. The discounts on health care costs apply to all pets regardless of age, breed, or health, according to the plan.
"PetHero was created to make it easier, more fun, and more affordable for families to keep their pets happy and healthy," said Leslie Dukker Doty, executive vice president of Consumer Marketing and Revenue, the Time Inc. division driving the product introduction. "Offering a great discount on vet care nationwide, seasonal delivery of the latest toys and treats, an interactive community and more, PetHero will be an invaluable destination for our passionate and engaged group of pet owners, a group that is growing by the day."
"With approximately 30 million subscribers and a digital footprint of more than 127 million unique visitors a month, we have a unique ability to access first-party data and insights on what is important to our customers. We use this knowledge to rapidly develop new consumer products and services, like PetHero, that we can market directly to our large, direct customer base," said Jen Wong, Time Inc. COO and president, Digital.
PetHero is the first non-content consumer product developed and introduced under the watch of Rich Battista, Time Inc. president and CEO.
How Pet Assure fits in
The average discount offered by Pet Assure's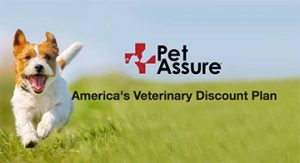 participating veterinarians is about 10 to 12 percent annually, and not everything is eligible, according to Charles Nebenzahl, president and CEO of Pet Assure Corp. Pet Assure is a veterinary insurance alternative. Its business model is achieved by reaching pet owners through employers that offer Pet Assure as part of a benefits package. As of the end of 2016, more than 6,000 employers offered the plan, said Nebenzahl.
Some see Pet Assure as a way to build or keep business; others are concerned about pricing and misinformed club members, according to Veterinary Information Network.
One practice owner said that owners who join Pet Assure "tend to be good clients," and that being a part of the Pet Assure directory helps keep the client "bucket filled," reported VIN.
A practice manager initially wasn't interested joining Pet Assure, but did so under pressure from an existing client, according to VIN. A handful of others were under the mistaken impression that the 25 percent discount applied to all services.
The discount is applied only to medical services, like exams, vaccines, and X-rays, not products or auxiliary services, said Nebenzahl.
Suzanne Ward, an administrator at Kremer Veterinary Services, a group of six clinics in Illinois and Ohio, said her practices enter the discounts into their practice management software, so when a member checks out, the discount is applied automatically.
"It's pretty self-explanatory, and the rules are clearly spelled out: This is what is covered, this is what is not," she said. "It's very easy to use."
Participating veterinarians report that only 40 to 50 percent of the client's total bill consists of medical services, said Nebenzahl. Further, he added, the membership discount cannot be combined with any other discount or special offered by the veterinarian.
Participating veterinarians report that Pet Assure members visit the office more frequently, are more willing to pay for elective procedures and other products, and end up spending an average of about 15 percent more than other clients.
"If you feel like you're getting a good deal, you are that much more willing to spend," Nebenzahl said. " … Pet Assure members are just good clients. They are gainfully employed, they have made a decision to purchase this membership for their pets, and they are just good pet caretakers."
Practices may opt out of the Pet Assure network at any time. However, about 94 percent of practices stay with the network year after year, because they see the value of new clients and a full appointment book, according to the company.