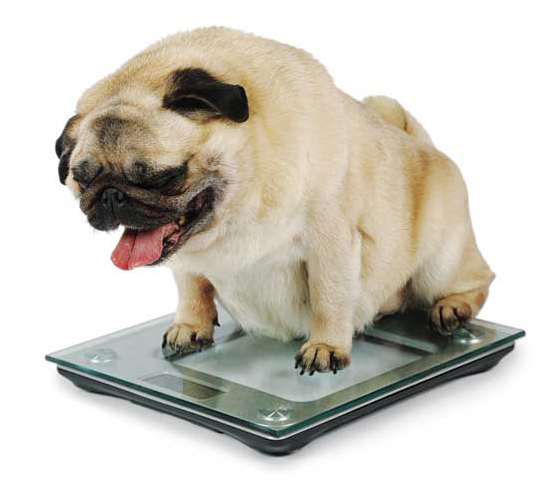 Pet obesity has been rising at an alarmingly rate, so much so some professionals are calling it a national epidemic. Data from Banfield Pet Hospital reveals a 108 percent increase in dogs diagnosed as overweight or obese over the past 10 years, with cats seeing a 114 percent jump during the same timeframe. Knowing how obesity affects humans, this is quite concerning.
"Pets are prone to the same weight-related health risks as humans," says Jolle Kirpensteijn, DVM, chief professional veterinary officer at Hill's Pet Nutrition U.S. "Overweight pets are at risk of health issues, including diabetes, arthritis, cancer, and high blood pressure, as well as shorter lifespans. Proper nutrition plays a critical role in a pet's overall health, and pet parents are in complete control of their pets' nutritional intake."
It is essential, then, dog and cat owners not only understand their roles in maintaining their pets' weight, but comprehend what "healthy" actually means. For instance, 90 percent of pet owners with an overweight pet do not realize it, Dr. Kirpensteijn says, referencing a 2018 pet obesity study conducted by the Association for Pet Obesity Prevention (APOP).
Even if they do realize their pets are overweight, it is not smooth sailing, according to Banfield Pet Hospital officials, which surveyed 1,000 U.S. pet owners to better understand key barriers pet owners might have in managing their pets' weight at home. Of those with overweight or obese pets, 93 percent says they face hurdles in maintaining a healthy weight for their cats or dogs. The top reason? Giving in when their pet begs for food or treats (46 percent).
"A lot of owners fear they'll have to discontinue giving treats to their pets," says Catherine Lenox, DVM, Dipl. ACVN, regulatory veterinary manager at Royal Canin North America. "While weight loss plans for cats and dogs almost always involve changes in habits for the owners, pets can be fed treats during weight loss plans. In fact, if an owner is used to giving treats prior to the weight loss plan, adjusting the treats versus completely discontinuing them can help owners feel like they aren't depriving their pets, changing their routine too much, or bonding with their pet differently," Dr. Lenox adds.
Lenox makes sure owners know they can give up to 10 percent of their pets' total daily calories as treats. "This may involve a change in treat type and number, but it doesn't have to mean eliminating treats from the pet's diet," Lenox says.
Other barriers for pet owners, as indicated in the Banfield study: Not knowing the best strategies for pet weight loss (30 percent), trouble exercising their pets due to their own health or mobility issues (29 percent), not having enough time to exercise their pets (26 percent), and not paying enough attention to their pets' diet (23 percent).
"Veterinarians play an instrumental role in raising awareness about weight management with their clients," Kirpensteijn says. "But discussing weight loss can be one of the most difficult discussions a veterinarian will have with owners of overweight pets. Further, COVID restrictions and curbside consults have also made an already sensitive topic even more difficult to address."
One of the best ways to address this, according to Kirpensteijn, is to make the conversation positive and to establish trust by showing an interest in the patient's pet. Veterinarians can also reassure their clients they are not alone and to start helping their pets could be as easy as changing their food or adjusting the amount of food they feed their pets, Kirpensteijn says.
Overall, it is important to remember one size does not fit all when it comes to weight loss programs, says Ainsley Bone, DVM, director of veterinary communications at Nestlé Purina.
"Each pet and every owner are unique, and it's important to take the time to get a comprehensive food history—including treats—and to understand how and when pets are being fed, and who is feeding them," Dr. Bone says. "Without a thorough history, veterinarians may fail to uncover and address feeding behaviors contributing to how and why the pet became overweight in the first place. It can also be helpful to understand what motivates an owner to engage in a weight loss plan. Is it the longevity and overall health of the pet, or more so the quality of life of their pet? Knowing this, can help the veterinarian customize communications around the benefits of weight loss, as well."
Toolkit essentials
Once the topic is broached, there are various ways to move forward. Lenox has found it helpful to discuss the health risks associated with obesity with clients, coupled with visual aids.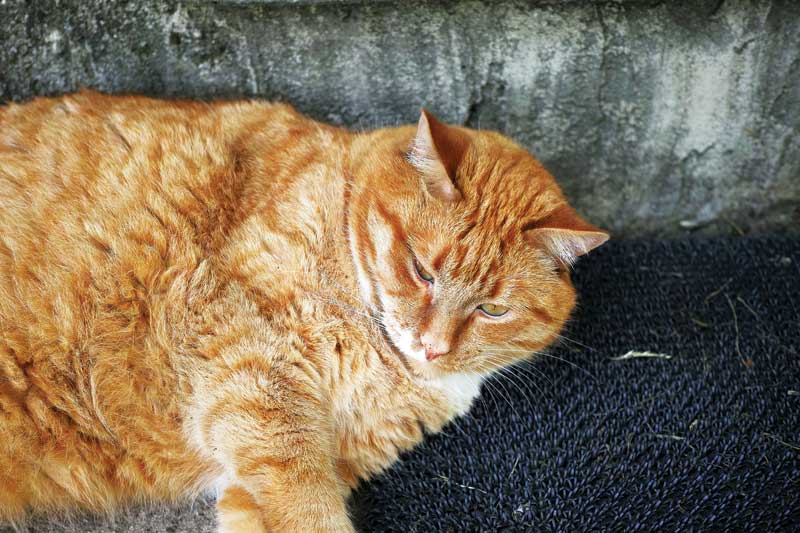 "A lot of pet owners don't know pet obesity is an actual disease and that it can impact health so severely," Lenox says. "So, using educational materials on the risks of obesity can be helpful in addition to materials discussing the benefit of weight loss diets. Many pet owners are worried their pets will feel hungry and they will be depriving their cats or dogs. This is not true, as weight loss diets are formulated to be highly palatable, and they contain dietary fiber to help a pet feel full despite weight loss and calorie restriction."
It is also important to keep in mind pet owners do not always see their pets as overweight.
"With so many overweight and obese pets, it's easy for them to assume their pets' excess body condition is normal," Bone says. "Simple, visual tools such as a body condition scoring chart can help pet owners make this important condition."
Kirpensteijn agrees and adds talking about healthy body condition while using a Body Fat Index (BFI) helps pet owners understand what normal weight looks and feels like in their pet.
Hill's also has a Pet Calorie Converter, a tool for pet owners to understand how impactful treats can be for their pets' weight loss journey. A pet owner handout is also available for veterinarians to give to their clients. It includes stats, facts, and product information.
The Pet Food Institute (PFI), a national trade association representing dog and cat food makers, recently launched an animated video titled, "Feeding and Treating for a Long and Healthy Life," to help dog and cat owners help keep their pets' weight in check. It includes guidelines and ideas on how families can fight pet obesity and support the best quality of life for their pets.
"It's crucial dogs and cats enjoy a complete and balanced diet, meaning each serving of pet food provides the more than 40 nutrients pets need, in the proper amounts," says Dana Brooks, president and CEO of PFI. "Alongside finding fun activities with our pets and being mindful of treats, pet owners can work with their veterinarians to help keep their pets healthy."
APOP also has several pet weight loss tools veterinarians can use with their clients, including downloadable and printable forms, available at petobesityprevention.org. Topics include ideal dog and cat weight ranges, pet caloric needs, a weight translator, weight reduction, and a pet weight check, which discusses body condition score.
For the veterinary team specifically, Hill's has Quick Reco, a tool allowing veterinarians to create and email feeding recommendations, calculate healthy weight and feeding costs, and manage a clinic's product price, among other features.
Diet history forms, such as the ones put out by the World Small Animal Veterinary Association (WSAVA) or the American College of Veterinary Nutrition (ACVN) are also helpful, says Lenox. (Available as downloads on their respective websites, wsava.org and acvn.org.)
"Having a diet history form filled out before an appointment can help a veterinary team know if there are any nutritional risk factors or nutritional red flags, helps understand what the pet is being fed, and gives insight into how the owner is feeding the pet," Lenox says. "It's often difficult to get this information during an appointment, and having it filled out in advance can be helpful for the veterinarian. It helps them get accurate dietary information at the time of the visit."
Perspective can also shape the conversation and help both parties stay on track. "Pets should lose 0.5 percent to two percent of starting body weight per week with a standard weight loss plan while on a diet formulated for weight loss," Lenox says. "This means the veterinary team can calculate how long it may take a pet to reach its estimated ideal body weight. If a pet weighs 100 lbs. and their estimated ideal weight is 60 lbs., the pet needs to lose 40 lbs. and should lose at a rate of 0.5 to 2 lbs. per week.
"If the pet loses weight quickly, it will take about 20 weeks or five months for the pet to reach its estimated ideal body weight. On the slower side, it will take 80 weeks (over a year and a half!) for the pet to reach 60 lbs. This may seem like a lot of calculations, but I find it helps gives owner a realistic expectation of how long it will take for their pets to lose weight. This perspective can often help them understand it's not going to be an instantaneous process and that in order to improve their pet's health, they have to stay committed," Lenox adds.
Don't forget to have some fun. "Many veterinarians have had great success motivating clients by running weight-loss contests that foster a sense of community support and friendly competition," Bone says. "Because programs such as these are built around regular weigh-ins and clinic support, they can help pet owners keep on track with their pet's weight-loss program and stay motivated when pets' hit weight-loss plateaus."
Continuing education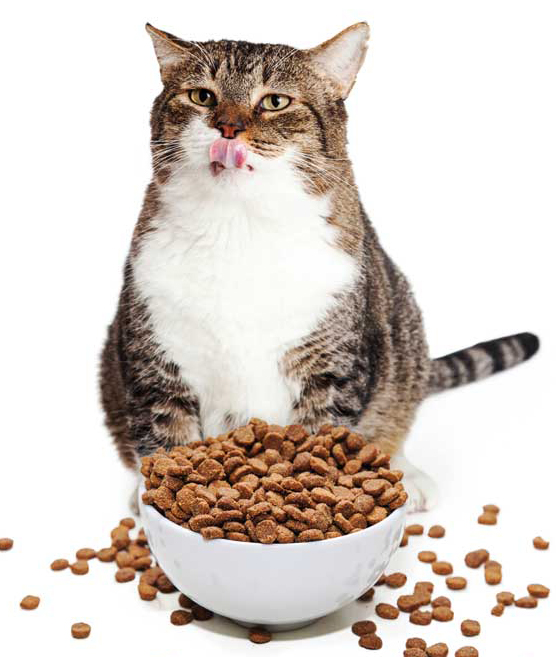 There are a variety of resources veterinarians and technicians can use to continue their education on weight management, ranging from CE courses to weight tracks at major events like VMX, explains Kirpensteijn.
"Hill's also offers a number of educational webinars and a four-hour symposium featuring experts in pet weight management," Kirpensteijn says.
The Purina Institute has weight management educational resources and tools on its CentreSquare website, which is an educational hub created to help veterinarians and veterinary nurses/technicians facilitate nutrition conversations.
"From tutorials on topics such as weight management studies, body condition scoring, and weight-related diseases to easy-to-read handouts and videos, veterinary professionals can educate both themselves and their clients about this important topic," Bone says. "Veterinarians and technicians can also earn free RACE-approved CE credit and learn about nutrition from the comfort of their own home through the Purina's CE Webinar Series and Daily Nutrition Matters online CE learning modules."
Lenox also pointed to online learning opportunities. "While the pandemic has been hard, I think the best thing that has come out of the COVID-19 pandemic is all the amazing online CE that we have access to now," Lenox says. "Nutrition CE is much easier to come by these days and can be found at many of the major conferences, some of which offer online options."
Marissa Heflin is a freelance writer based in Northern California. She specializes in pets.