Follow Veterinary Practice News on Twitter at @vetpetnews.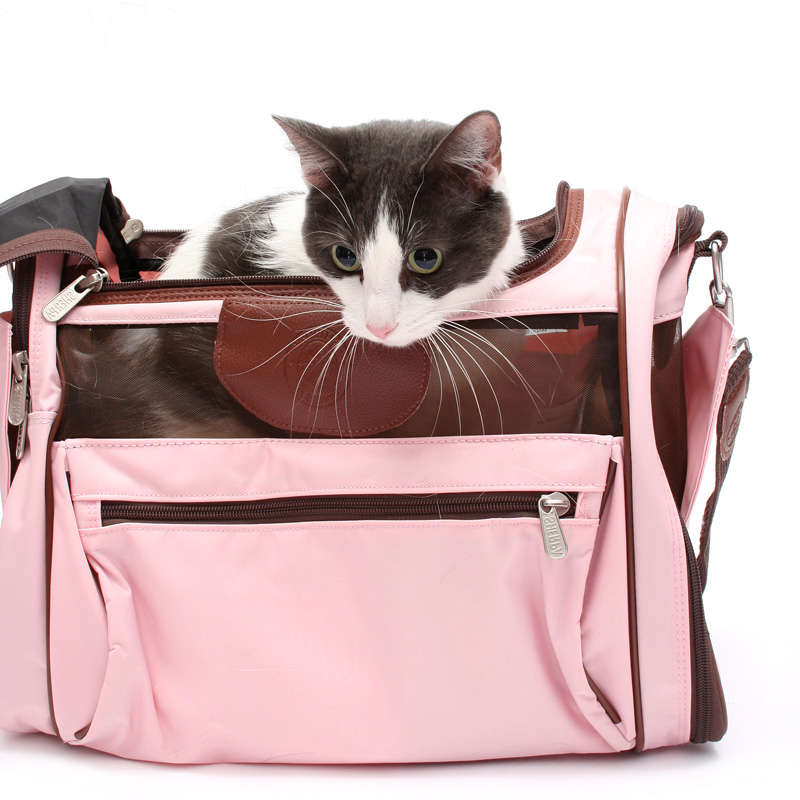 Cat owners most often had to pack up their cats and bring them to the vet for concerns over bladder or urinary tract disease. Gina Cioli/I-5 Studio
Pets experiencing ear infections, skin issues, stomach pains or coughs rarely cause owners great grief, but they can necessitate a visit to the veterinarian to curb the illnesses before they grow worse.
Pet owners who use Veterinary Pet Insurance Co. (Brea, Calif.) spent more than $66 million in 2013 to treat common medical conditions. VPI recently analyzed data from 500,000 insured cats and dogs over the previous year to find the top 10 medical conditions affecting animals to the point of needing a veterinarian visit. Here are the results:
| | |
| --- | --- |
| Top Dog Conditions | Top Cat Conditions |
| 1. Skin Allergies | 1. Bladder or Urinary Tract Disease |
| 2. Ear Infection | 2. Periodontitis/Dental Disease |
| 3. Non-cancerous Skin Mass | 3. Chronic Kidney Disease |
| 4. Skin Infection | 4. Excessive Thyroid Hormone |
| 5. Arthritis | 5. Upset Stomach/Vomiting |
| 6. Upset Stomach/Vomiting | 6. Diabetes |
| 7. Intestinal Upset/Diarrhea | 7. Intestinal Upset/Diarrhea |
| 8. Periodontitis/Dental Disease | 8. Lymphoma |
| 9. Bladder or Urinary Tract Disease | 9. Upper Respiratory Infection |
| 10. Soft Tissue Trauma (Bruise or Contusion) | 10. Skin Allergies |
"To prevent some of the discomfort that so many pets experience from common diseases, the place to start would be by checking them regularly for developing problems," Carol McConnell, DVM, MBA, vice president and chief veterinary medical officer for VPI, said in a press release. "Many of the conditions on our Top 10 list each year can be stopped early or successfully managed in partnership with a veterinarian."
VPI received more than 4,600 medical claims for cat urinary tract disease, the most common feline ailment, with an average cost per cat of $422. VPI had more than 77,000 claims for dog skin allergies, which prompted the most veterinarian visits for dogs. The average cost per dog was $187.
Non-cancerous skin mass, the most expensive condition on the list for dogs, cost an average of $342 per pet. Cat lymphoma, the condition that topped the list of expensive treatments for felines, cost an average of $2,004 per pet. In its press release on the Top 10 list, VPI urged pet owners to familiarize themselves with their pets' routine and behavior and schedule regular semiannual veterinary examinations to help prevent and identify medical conditions before they become serious or costly.
Need more cat health news to stay in-the-know? Read these:
Cats and FIC: Discover the Signs and Some Solutions
Winn Feline Foundation Awards Nine Cat Health Research Grants
Moist Food, Environmental Enrichment Can Fight FIC in Your Cat Patients
Interpret the Signs of FLUTD in Feline Patients
Want more Veterinary Practice News? Go here.