Suggested Veterinary Products
Follow Veterinary Practice News on Twitter at @vetpetnews.
Trupanion, one of the nation's largest pet health insurance companies, has expanded its core policy to cover less common veterinary services such as bone marrow transplants, stem cell therapy and herbal therapy.
Policyholders are entitled to 10 newly covered treatments as well as to wider coverage for conditions commonly seen in nonsterilized pets.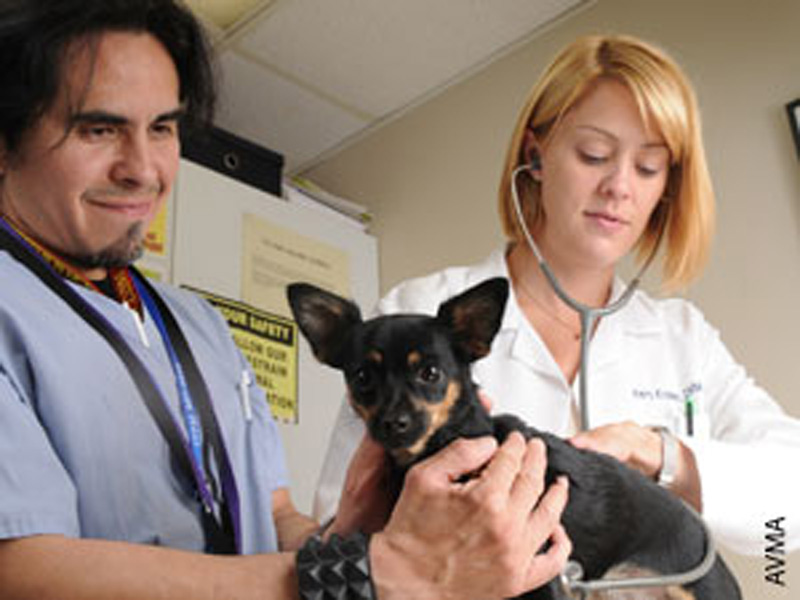 Colloidal silver injections and platelet-rich plasma are among the treatments now offered to all Trupanion clients.
"In order to provide value to all pet owners in all markets, as procedures, treatments and diagnostics become more mainstream and available to all policyholders to use, we add them to [the] core policy," said Kerri Marshall, DVM, the Seattle company's chief veterinary officer.
The enhanced coverage, announced Thursday, is available throughout Canada and in most states, though regulatory approval is pending in some locations.
Besides bone marrow, stem cell and herbal treatments, the 10 new covered services include colloidal silver injections, gold seed therapy, kidney transplants, platelet-rich plasma, polyethylene medication, shockwave therapy and hyperbaric oxygen. All 10 previously were available in a policy add-on.
Trupanion reimburses 90 percent of veterinary costs.
"We pledge to not dictate veterinary care by being the ones to determine what is appropriate to do and what is not, nor to dictate what is reasonable for a veterinarian to charge," Dr. Marshall said.
Standard coverage for nonsterilized, or intact, pets now includes the treatment of prostate issues, hormonal skin conditions, perianal hernias, testicular tumors, perianal tumors, mammary tumors, and uterine and ovarian conditions.
The company also made technical changes to coverage involving dental and pre-existing conditions.
The owner of a 5-year-old spayed Labrador retriever living in Rhode Island could buy Trupanion insurance for $51 a month with a $500 deductible. An add-on package covering acupuncture, hydrotherapy, physical and rehabilitative therapy, and chiropractic and homeopathy care would cost an additional $6.03 a month.
By comparison, a 2-year-old, male, intact domestic longhair cat living in Pennsylvania could be insured for $19.96 a month with an $800 deductible. The additional care package would cost $1.78 a month.
Trupanion recognized a need to offer enhanced coverage for intact pets, Marshall said.
"Spay/neutering is an important part of responsible pet ownership, according to our veterinary advisers," she said. "However, the time frame and recommendations are different for each pet, so it is better for us to not exclude coverage for conditions common in intact pets, but to cover these things and just reflect this added risk in the premium to the pet owner."
Previous: Trupanion Adds Insurance Benefits for Therapeutic Pet Food Consumption
Want more Veterinary Practice news? Go here.