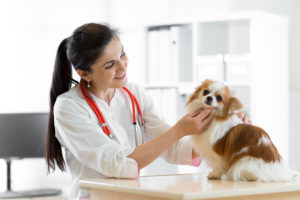 Veterinary professionals are going to feel all the love on Veterinary Appreciation Day, thanks to Trupanion's new campaign, which celebrates the work they do.
Starting today, the pet medical insurance company is asking pet owners to share their veterinary hero stories on Instagram and Twitter using the hashtag #VeterinaryLove. Those tweets and Instagram posts will then be broadcasted live in New York City's Times Square on the NASDAQ Tower on Veterinary Appreciation Day, which will be held June 18.
Trupanion is reminding owners to tag their veterinary office and share a special picture of their pet using the hashtag.
The company will also be sharing the hero stories on its social media platforms and online.