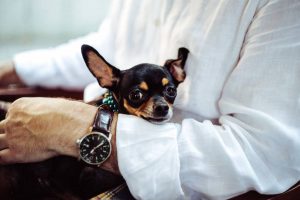 Pet insurance company Trupanion says it is ending its points program, which is currently at the center of an investigation by Washington state insurance regulators.
The company denies the move has anything to do with the probe and instead, says the program "failed to create any incremental value or behavior change." According to Trupanion, the rewards program was meant to enhance usage of its proprietary and patented software, Trupanion Express, not incentivize enrollments.
"The termination of the program was unrelated to any regulatory inquiries," Trupanion said in a press release. "To the contrary, the determination was made because the test program was not having the desired results."
According to several news outlets, the Washington State Office of Insurance Commission, Regulatory Investigations Unit is alleging Trupanion's underwriter, American Pet Insurance Company, is offering cash incentives to veterinarians, veterinary hospitals, and animal organizations to promote its insurance to clients.
Trupanion denies the allegation. "We have had discussions with regulators on these topics, and, as of today, we have no reason to believe any state regulator believes our business model violates the letter, or spirit, of insurance regulations with respect to these issues," the company said.
"Furthermore, we have no expectation we will need to change our business practices."